It's the start of a brand new year — the time to charge everything to experience and get ready for another ride. There's no way to tell what the future holds, but if you equip yourself with the right mindset – and the right flawless base — you'll have a better chance, and double the confidence, at being able to hurdle whatever challenges you may face.

Ahead, some mantras shared by these beauty influencers (all beautifully made up with the iconic Estée Lauder Double Wear Stay-in-Place Foundation) you can live by to look forward to a flawless year.
#FreedomTo Express My Creativity — Roanna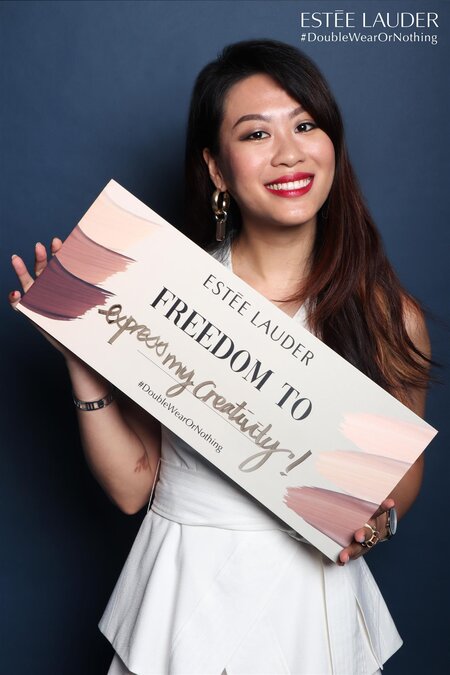 Letting our creative juices flow, no matter what the outlet may be, is a great way to not only relieve our minds from stress but also enrich our soul. So in the coming year, make sure that you embrace your inner artist, whether it's by singing more than you used to or enrolling to a makeup masterclass.
#FreedomTo Be The Star Of My Own Life — Melissa Jane
Women often lead lives that are for others, but we say don't forget to put yourself on top of your list. You can only give what you have, so don't be scared to be the star of your own life. In shining, you'll be able to inspire others to do the same.
#FreedomTo Be Naturally You — Zahra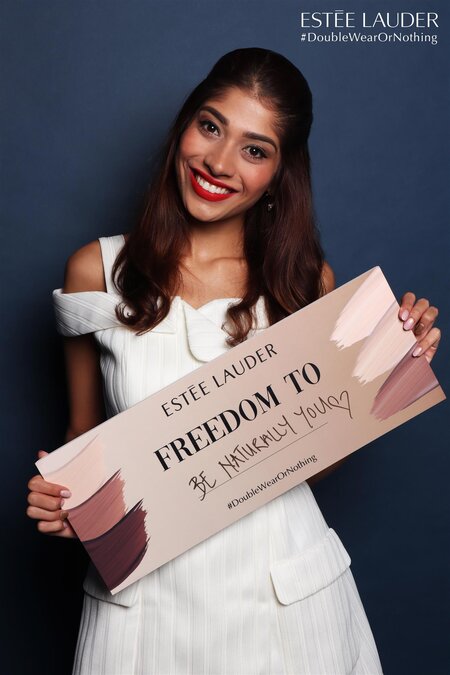 Take the new year as a chance for you to celebrate being naturally you. From loving yourself completely to embracing things that will enhance your natural beauty, go for them! Stay looking naturally flawless, not just internally but also outside with the help of Estée Lauder Double Wear Stay-in-Place Foundation. It now comes in 40 diverse shades, so you won't have a hard time finding the right fit for you. You know how important it is to find just the right shade in order for your makeup to look natural! Plus, it has 10cm high coverage that delivers a skin-like finish. Aside from that, this face base is also water- and sweat-resistant, transfer-proof and long-lasting.
#FreedomTo Be Every Version Of Myself — Yan Teng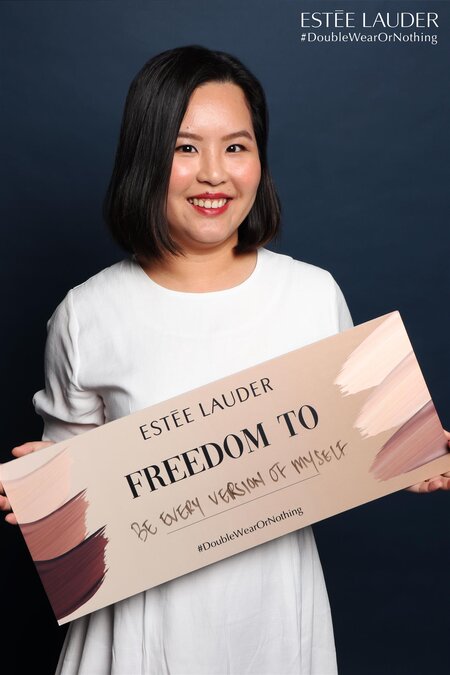 We're never just one thing. Some of us are mums who run our own businesses. Others are happily single women who travel for a living. And the list goes on. It's a disservice to be tied to one definition of ourselves. Make sure you discover and embrace every version of yourself and nurture them — guiltlessly!
#FreedomTo Do More of What Makes You Happy — Min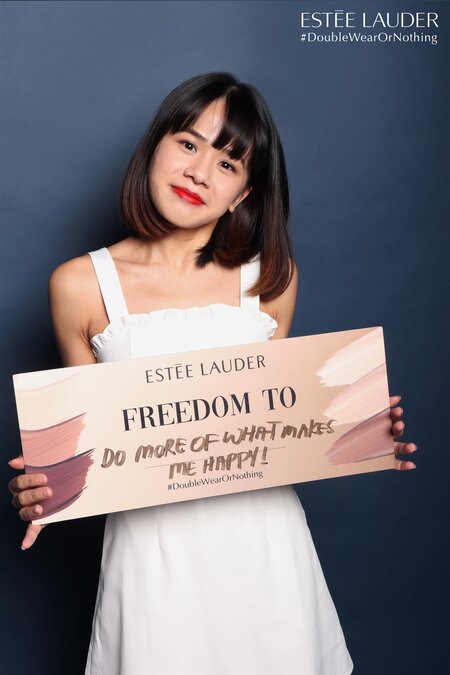 There's freedom in being able to do what makes you happy, and you should also know that it's a privilege to actually enjoy the freedom to do that. So before you think twice about pursuing your passions, remember that our time on Earth is limited. And it would be a waste to not go for what makes our hearts sing.
Enjoy the freedom to match your shade flawlessly. Click here to redeem your complimentary sample now!