We've all heard about the wonders of a multi-step skincare routine. Sadly, not all of us have the luxury of time to lather on a product and waiting for it to be absorbed before moving on to the next step. For that, we're thankful that multi-use products exist. They cut our prep time without skimping on the results.
A balm is not something that first comes to mind when you think of skincare, but with the help of these multi-purpose choices, you'll bump it up in your priority list.
The Body Shop Multi-Purpose Amazonian Balm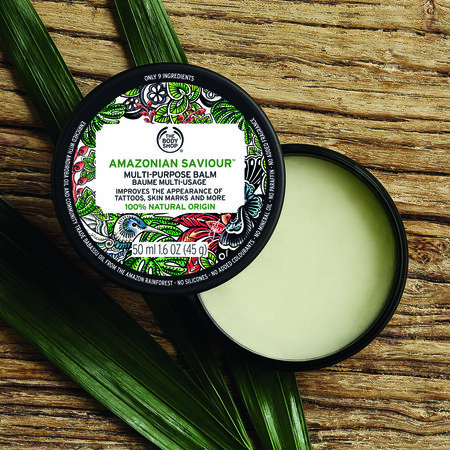 Aside from keeping the skin moisturised, this balm also works incredibly well for people who have tattoos. The oil-rich balm has a unique formula that revives the appearance of tattoos. It's also great for improving the appearance of skin marks.
Sulwhasoo Essential Balm
Enriched with safflower oil, this balm promises to provide extra hydration for where you need it most. Use this multi-purpose balm for under the eyes, nails and lips for supple, youthful skin.
LUSH Ultrabalm
If you're a minimalist through and through, you'll love this three-ingredient balm that's great for hydrating your lips, elbows and even taming your split ends. With just three ingredients — jojoba oil, candelila wax and rose wax — it's literally having a moisturising oil in solid form.
RMS Beauty Lip and Skin Balm
Coconut oil has become a polarising ingredient. If you're on the side of people who loves it, this balm is for you. With coconut oil as its most active ingredient, this balm is said to be great at hydrating and protecting the skin.


Honest Beauty Magic Balm
This balm from Hollywood actress Jessica Alba's beauty line claims to moisturise skin — and just about any other part of your body — in a jiffy... just like magic. In addition to its hydrating powers, this balm is also great to use as a highlighter for that coveted natural glow.
(Cover photo from: jelena.marija)
Fond of multi-use products? You gotta have these.