(cover photo from cassansaurusanaesi)
If there's one style that's also a fashion statement in itself--it's vintage. Sticking to pieces from the past and wearing them with a touch of your modern flair says that you prefer to dress according to your timeless, classy, and Parisian-esque taste. Your fashion sense is unique and you're not always crazy with the trends coming in. If you resonate with this kind of Fashionista (or you just want to try it out), we've got the ultimate vintage shoe list for you! After all, the shoes can make or break your look, right?
Here are the 5 must-buy shoes for the fashionista with a vintage sense of style!
--------------------------

Oxford Shoes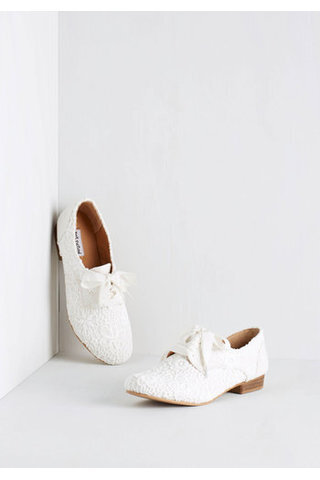 Oxford shoes are the ultimate vintage deal breakers. If don't have a pair or two of these then might as well call yourself mainstream. This type of shoe was worn by men but women can flaunt them as well and they're perfect with anything! Go for a classic brown or black one--leather is a must, and a feminine one such this lace-up oxford from Mod Cloth. They're sturdy, practical, long lasting, and comfortable to wear all year long!