(cover photo from cassansaurusanaesi)
If there's one style that's also a fashion statement in itself--it's vintage. Sticking to pieces from the past and wearing them with a touch of your modern flair says that you prefer to dress according to your timeless, classy, and Parisian-esque taste. Your fashion sense is unique and you're not always crazy with the trends coming in. If you resonate with this kind of Fashionista (or you just want to try it out), we've got the ultimate vintage shoe list for you! After all, the shoes can make or break your look, right?
Here are the 5 must-buy shoes for the fashionista with a vintage sense of style!
--------------------------

Oxford Shoes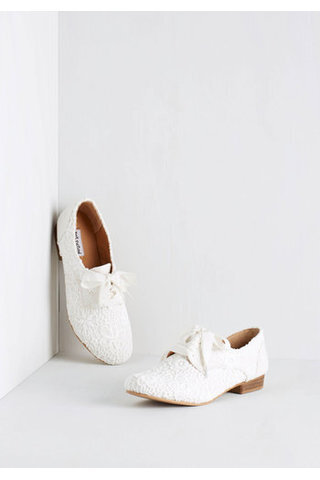 Oxford shoes are the ultimate vintage deal breakers. If don't have a pair or two of these then might as well call yourself mainstream. This type of shoe was worn by men but women can flaunt them as well and they're perfect with anything! Go for a classic brown or black one--leather is a must, and a feminine one such this lace-up oxford from Mod Cloth. They're sturdy, practical, long lasting, and comfortable to wear all year long!
Suede Boots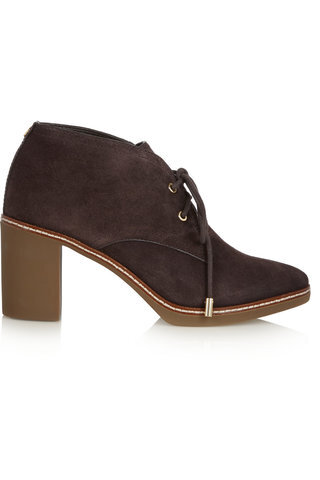 Lace up sandals is all the rage this season because of the bohemian, hippie-chic trend. But since you shut yourself away from trends, you go for the rare kind of shoe that also started from the same era--the suede boot. It falls under the hippie category as well but more on the hardcore, folk-chic style. This one from Tory Burch even has that rubber heel for a perfect 70s vibe! We imagine this with a pair of high-waist shorts and a poncho for a no-fail, stand-out vintage look.
Wedge Sandals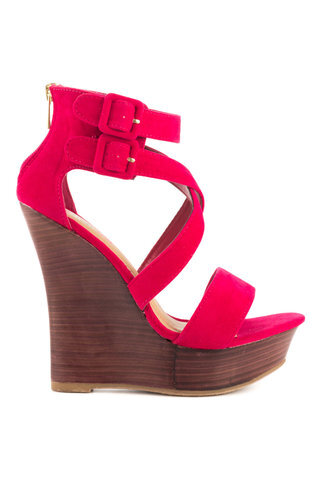 Stand-out, literally, with a pair of these wedges from Just Fab. This type of shoe isn't exclusively for the vintage lovers as its design fits your feet perfectly and flatters your leg nicely that it's guaranteed to look good on anyone. That's the reason why it's the most iconic out of all 1940s shoes. It's thick sole is sturdy too, so you can wear it to events without worrying too much if your feet will last the hours of standing, walking, and mingling around.
90's Rubber Shoes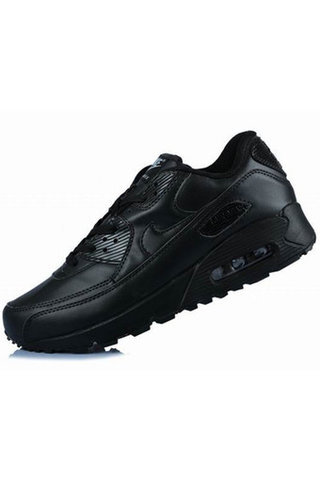 We cannot finish this list without including a tribute to vintage sneaker styles that are timeless and nostalgic for any fashionista. Our top picks are: Nike's Air Max 90 and Air Force 1, Adidas' Superstar and Stan Smith, and Puma's Universal Hi Top shoes. Aside from looking and feeling like a cool, vintage sporty girl, these shoes are uber comfortable you'll have no problem wearing them your jeans and tee combination.
Loafers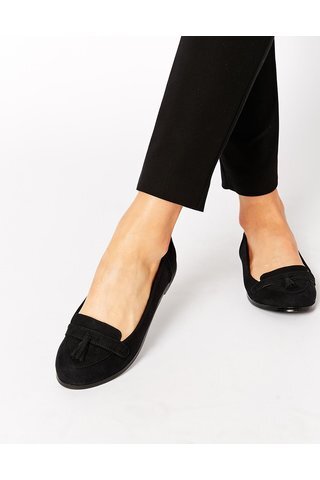 Last but not the least is the loafer, an understated but classic shoe that has morphed into various shapes and forms to adapt to the times. They're either chunky, heeled, grunge, or sleek, but you can never go wrong with it. This one from ASOS looks like your usual pair of ballet flats, but the tassel gives it away as a modern and feminine version of the loafer. It's soft and comfortable that can go from casual to semi-formal with a few whips of your styling magic!
--------------------------

Do you have a vintage-inspired shoe to show us?
Snap a photo and share it with our fashion community today!