Turn on the TV, look at a billboard, flip through a magazine, and you're bound to come across a Korean star. But whether they're K-drama superstars or K-pop dreamboats, they all have one thing in common: flawless, translucent skin that make you just want to revamp your whole skincare routine.
So after having tried out various beauty products and combing through Korean beauty stores, I've put together a list of my must-have Korean beauty products that you can easily add to your current skincare regimen.
My main judging factor aside from ensuring that the
product
delivers results is that they must all be easily available for purchase in stores around the region.
Here is my
list of the Top 5 must-have Korean beauty products that you need to add to your beauty stash asap:
--------------------------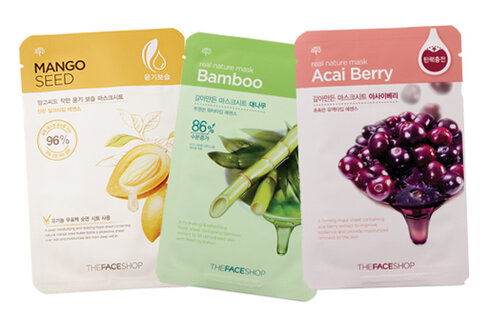 I used to think sheet masks were silly beauty products that were just too fussy to deal with. But all that changed when I finally caved and gave these beauties a try. The best way to describe the whole sheet mask experience: it's like soaking your face in a cool tub of serum and
emerging
with firm, supple skin. That's definitely enough of a reason to include this in your beauty regimen. Plus point: shopping for sheet masks is like going grocery shopping for your face--there's just so many "flavours" to choose from!