After a long day, all we want is to sink into a comfy sofa and watch our favourite Netflix show on our television or laptop. If you're a subscriber, you'd know that Netflix has a plethora of TV shows and movies. And once in awhile, they'd come up with a great original Netflix show with amazing multi-dimensional characters that we can relate to.
They may not be the protagonist or the most heroic character but they speak to us on a personal level. Here are some totally relatable Netflix characters. But fair warning: there might be spoilers ahead.
Rory Gilmore (Gilmore Girls: A Year in the Life)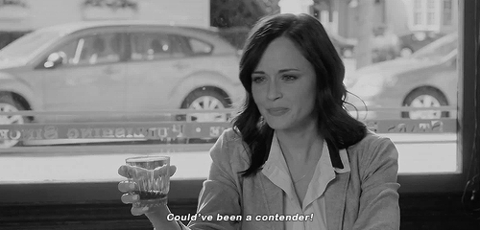 Netflix/ Via GIPHY

There's no other way to say this: Rory Gilmore is frustrating. Her whole character arc, including the one in the original run, was a whole plot twist in itself. When we first meet her, she's this incredibly smart 15-year-old who's on her way to Harvard. Then the next thing we know, she's dropping out of Yale because some newspaper hotshot told her she doesn't have what it takes to be a journalist.
A decade later, we found out that she's not doing any better than when we last saw her. She's 32, her career is taking her nowhere and her personal life (and moral compass) is a mess. The thing is, no matter how frustrating she is, a tiny bit of us see ourselves in her. Like Rory, we were once full of promise and not living up to it can feel like a betrayal to the people around us. Hopefully, we'll learn from this particular Gilmore girl and do better for ourselves.
Joyce Byers (Stranger Things)
Netflix/ Via GIPHY

We hate to admit it but Joyce Byers' stress level and anxiety are very, very relatable. Although her situation is extreme, we can relate because we all have our own personal Demogorgons in our lives that we have to deal with. And by personal Demogorgons, we mean those things and people that suck the life out of you. It's a good thing that, like Joyce, we're strong and ready to fight.
Kimmy Schmidt (Unbreakable Kimmy Schmidt)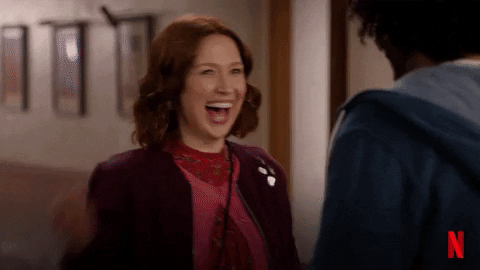 Netflix/ Via GIPHY

Kimmy's grit and perseverance are more inspirational than relatable. After being held hostage for 15 years in an underground bunker, you'd expect Kimmy to wallow and fall into self-pity. On the contrary, she dealt with her trauma headstrong by going into therapy and taking college classes to catch up on her education. However, she's not immune to adulthood struggles and the way she deals with it is so comical that we wish we could do the same in real life.
Lacie Pound (Black Mirror, Nosedive Episode)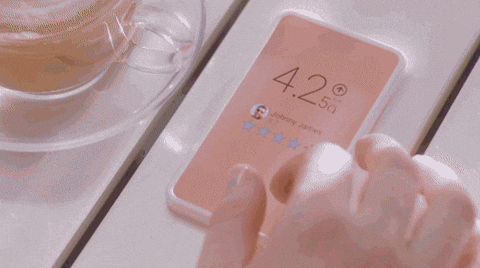 Netflix/ Via GIPHY

It's scary how this satire is already so close to reality that it feels like it's only a matter of time before we start adhering to this crazy 'social media rating' system. No matter how much we deny it, there is a Lacie Pound in all of us. We know it's wrong but in a social media-driven society, we sometimes can't help but equate our worth to the number of likes and followers we have on Instagram. And that scene where Lacie buys a cute cookie just for the photo? We won't deny that we may or may not have done something of the same nature before. Have you?
Cheryl Blossom (Riverdale)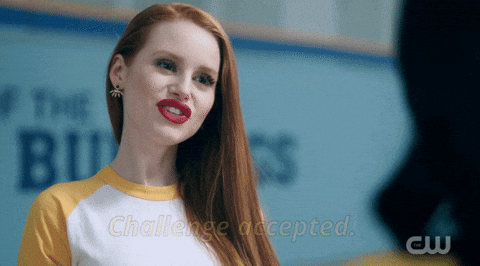 The CW, Netflix/ Via GIPHY

There are many facets to our personality, and our sassy side is accurately represented by Riverdale's Cheryl Blossom. She says the things people are normally scared to say, has a flair for a dramatic entrance and sports on-fleek lips. She's the queen of extra and she is us on our cheeky days.
(Cover photo from: @thecwriverdale)
Love fashion and Netflix Series? Check out our style notes from Stranger Things Season 2.