(cover photo from CrystalPhuong)

No one wants to look anything short of fab and festive on the last night of 2015. But with the holidays in full swing, it can be a little tricky to find time to plan a second holiday outfit. More often than not, the NYE party outfit becomes an afterthought. Gasp!
Not to worry – we've got you covered. Here are five fun ideas to make your NYE outfit a little extra special. Now, just sit back, relax and raise a glass. Cheers!
--------------------------
Skip the sequins this year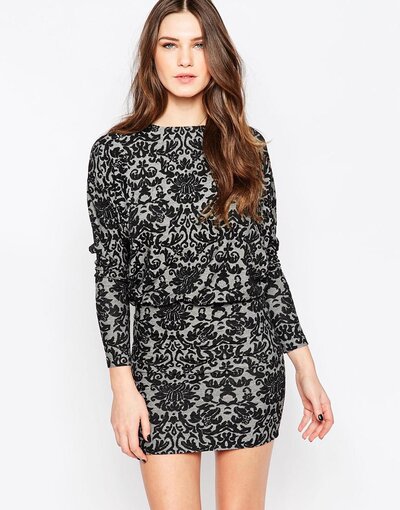 (Get It Here)
There's nothing wrong with sequins and glitters, but there are plenty of alternatives that are equally festive as the sequin dress. Take for example --- brocade. It's an unfussy yet fancy fabric that's glam in all the right ways. Pick: ASOS Ganni Brocade Dress
Get comfy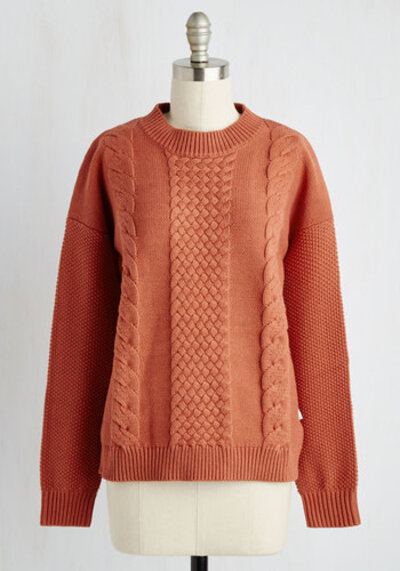 (Get It Here)
Say hello to your trusty sweater. If you're at a house party, it's okay not to wear a dress. Know that you can still keep your look classy with a bright sweater, paired with slim-fit pants and chic flats or sneakers. Pick: ModCloth Braids For Days Sweater
Be one of the boys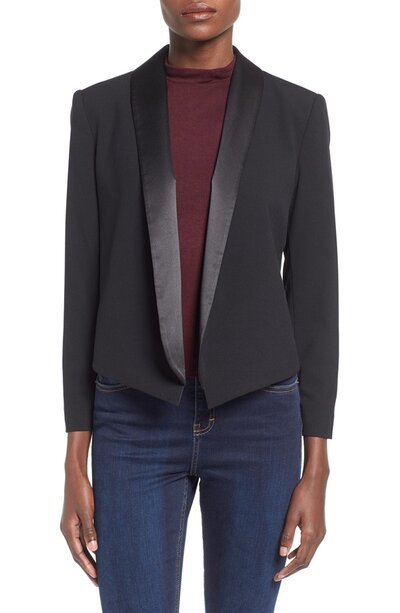 (Get It Here)
For a black tie affair, look sleek like the guys and wear a menswear-inspired tuxedo rather than a sparkly gown. Pick: Nordstrom Mural Open-Front Tuxedo Blazer
Make your jewellery the center of your look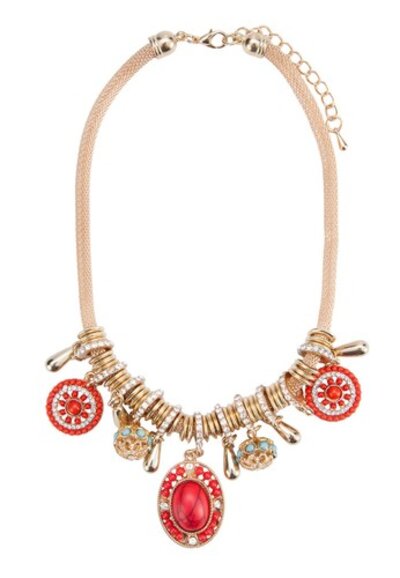 (Get It Here)
Let one accessory do the talking for you by making a statement necklace or a pair of big, vintage-inspired earrings the focal point of your outfit. Pair it with a simple tank dress or silk shirt. For a laid-back approach, wear it with a white shirt and unbutton the first two clasps. Pick: ZALORA PH Ethnic Statement Necklace
Keep it unexpected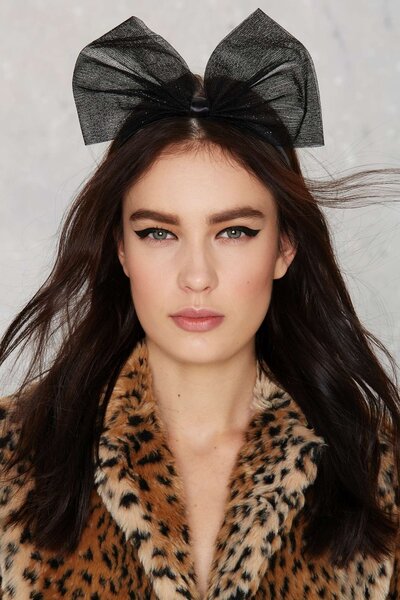 (Get It Here)
Don't be afraid to top off your outfit with a turban, fascinator or a unique headband. It's NYE after all, let your fashion eccentricity fly this 2016! Pick: Nasty Gal Blair Bow Headband
--------------------------
Which NYE look are you going for this year? Let us know in the comment section below!