(cover photo from CrystalPhuong)

No one wants to look anything short of fab and festive on the last night of 2015. But with the holidays in full swing, it can be a little tricky to find time to plan a second holiday outfit. More often than not, the NYE party outfit becomes an afterthought. Gasp!
Not to worry – we've got you covered. Here are five fun ideas to make your NYE outfit a little extra special. Now, just sit back, relax and raise a glass. Cheers!
--------------------------
Skip the sequins this year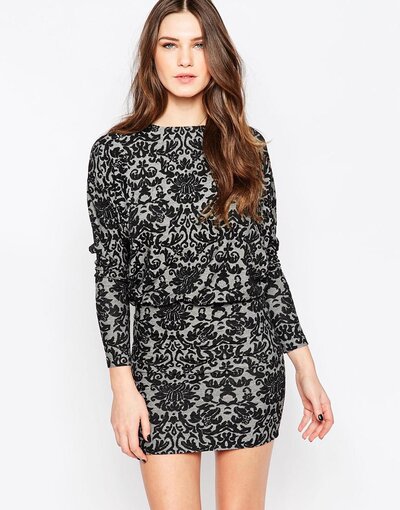 (Get It Here)
There's nothing wrong with sequins and glitters, but there are plenty of alternatives that are equally festive as the sequin dress. Take for example --- brocade. It's an unfussy yet fancy fabric that's glam in all the right ways. Pick: ASOS Ganni Brocade Dress