Keeping your body moving with a regular fitness routine is one of the best ways to give your skin that bright, flawless complexion. As your body sweats and your heart rate goes up, your skin reacts by purging your body of toxins as blood rushes through your body for a natural oxygen and nutrient boost. But when it comes to putting together a fitness routine, what are the exercises you should be doing?
While 'Yoga' and 'Pilates' typically come to mind--with both exercises being hyped for years as women everywhere celebrate the positive results from a good Yoga or Pilates session--sometimes, it's great to break out and try something new. Not only will it give your body a jolt of energy from the change of pace, but it'll also prevent you from getting burned-out and bored by your workout regimen.

So if you're looking to try something new to add to your fitness routine, here are 5 new fitness trends to try!
--------------------------

If you've always envied the toned and trim bodies of dancers, then
Barre Workout
is something you definitely need to try next. It's a fusion of ballet with yoga and pilates poses. It aims to lengthen, trim, and tone your body while increasing flexibility. For added strength training, handheld weights may also be incorporated into the routine.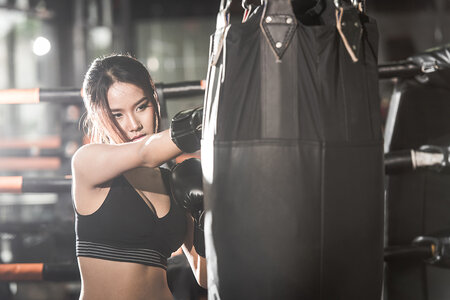 For a really high-intensity exercise that puts your whole body to work, give
Boxing
a try! It sculpts and strengthens your arms, core, and legs for a trim and lean physique. Best thing about it: all that sweating and cardio work is great for the skin as well as your body cleanses itself of toxins and pumps vital nutrients to keep you energized throughout the workout.
Only have 30 minutes or less each day for a workout? No problem! Just get in on the HIIT trend!
HIIT Workouts
alternate between short-but-intense bursts of activity and low-intensity movements. It aims to burn fat quickly without sacrificing muscle; and it's also regarded as one of the most effective fat-burning workout around, making you sweat more for a leaner, trimmer silhouette. Best thing about it? It makes exercising a lot easier, so you have no excuse not to work out. And we all know that a daily workout routine does wonders for the skin, making skin look, clear and glowing from the inside.
For a quick HIIT workout you can do at home, try this simple routine: 20 seconds of intense exercise like jogging in place, sit-ups, or push-ups. Then, follow it up quickly with 40 seconds of rest. Repeat until you've hit your 30 minutes mark.
Staying fit is not only a physical game but also a mental one. Nothing keeps you feeling and looking young and fresh than a revitalized, well-rested mind that's free of stress and worries. So add a few minutes of
meditation
in your day to keep your mind sharp, alert, and happy. You'll soon see positive changes reflected on your body--such as a fresher skin complexion and brighter eyes.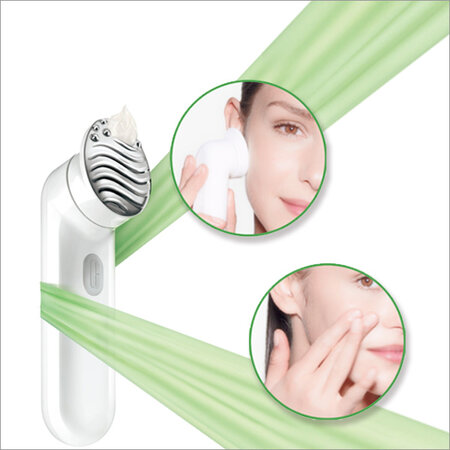 While there are a number of fitness routines to keep your body trim, it's a little harder to spot target your face. With the latest beauty trend of a youthfully contoured face, a variety of facial exercises and face massage techniques are now sought after by beauty and fitness enthusiasts as it relieves tension and increases circulation on the face.
So for a facial exercise routine that you can easily incorporate in your beauty regimen, we're loving
Clinique's Sculptwear™
system. Touted as a 1-minute facial fitness program, it's a kit that comes with a
Lift and Contour Serum
and a
Contouring Massage Cream Mask
. Both are best applied with the
Clinique Sonic Massaging Treatment applicator
as it gently massages the lightweight serum and cream into the skin, allowing the products to better absorb for maximum effects. With continued use, skin feels more toned and vibrant with a healthy glow.
--------------------------

What's your favourite fitness trend? Let us know in the comments below!