(cover photo from cassansaurusanaesi)
The real reason why celebrities always look so well-dressed is because they have stylists. But in truth, regular fashionistas can also rock their own chic looks if they just put a bit more effort in styling their clothes. It doesn't need to be as complicated as looking for pegs, searching shops for clothes, and filtering out the options.
All you need are these 5 basic principles of celebrity styling!
--------------------------

Principle # 1: Layer Clothes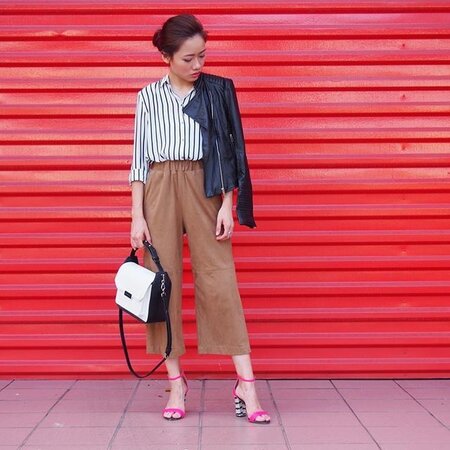 (photo from cassansaurusanaesi)

Layering clothes isn't just for the cold season, it's also essential in looking like a celebrity. Imagine seeing someone in top, jeans, and sneakers combo and compare it to someone wearing a top, leather jacket, jeans, and sneakers combo. Doesn't the latter one look more fabulous? You can layer tops, jackets, coats, bandanas, scarves, and cover-ups to look dressier than usual!