If you must buy a sneaker to rock a statement sporty look, then a pair of adidas Superstar will do the trick. The iconic Superstar never fails--you can wear it with a casual outfit, an edgy outfit, and even a semi-formal outfit if you style it with the right pieces.
After the success of Supercolor, a concept that captured the attention of the world, Pharrell Williams returns with Supershell. And this one's bound to make one hell of a difference in the sneaker world.
Here are 5 reasons why you must have a pair (or two) of this Supershell design.
--------------------------

It's not just a shoe, it's a work of art.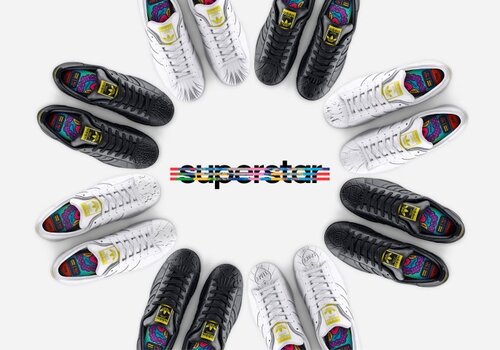 Artwork by MR. ©MR./Kaikai Kiki Co., Ltd. All Rights Reserved.

The new chapter of the Superstar presents a design that everyone can't help but rave about. With the help of artists from all over the globe, the Superstar transitions to Supershell with the signature graphic artwork featured on the shelltoe of the shoe. Getting one is like getting a piece of artists such as NYC contemporary artist Todd James, American photographer-director Cass Bird, and contemporary Japanese artist MR., right at the comfort of your feet. The artists' designs are then joined by six of Pharrell's very own artworks that explore life force and energy and its relationship with colour.