(cover photo from Juneunicorn)
Everyone seems to be in tune with fashion nowadays, but how do you sort out the trend-followers from the legitimate style seekers? Simple, look at how they dress. If they adhere to a common style, always look polished, and their clothes are almost always something you wish to have in your wardrobe, chances are she is a true-blooded fashionista.
If not, then might as well give her these 5 secrets so she can also look stylish anytime, anywhere. (Like you, perhaps?)
--------------------------

Always balance it out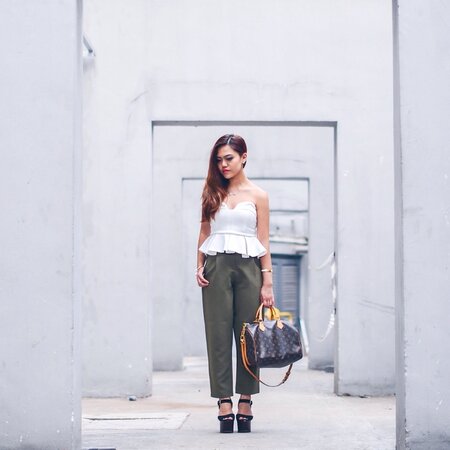 A well-balanced outfit relies on knowing your body type, and from there, you'll know which silhouettes work best for you. Filter out which pieces work for you and add clothes accordingly. A heavily-structured top needs a sleek bottom, a flowy maxi dress needs a thin belt, a pink hat needs to be tamed by a basic outfit, a bejewelled dress need not be paired with more jewelry, and so on. Think like a stylist and you'll look like you've been dressed by one.