(cover photo from dollarphotoclub/Konstantin Yuganov)
Most people say that we shouldn't take long showers because it can dry out our skin. But if you've had a long day, you know how comforting and relaxing showers can be, especially warm showers, and how you just want to stay under it forever.
But what if you could have both – getting a relaxing shower and coming out with softer, nourished, and smoother skin? Then all you need are these easy to use skincare products! So keep reading below for the list of skincare products you should definitely add to your shower routine!
---------------------------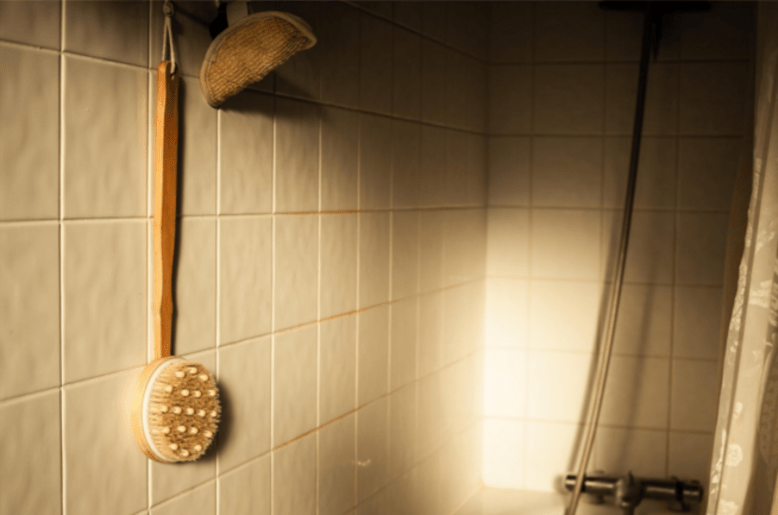 (photo from dollarphotoclub/LoloStock)

If body acne or irritation is something that constantly troubles you, then dry brushing will solve all of that! This natural bristle brush exfoliates your body's skin to help get rid of dead cells that might have accumulated and its massaging properties help promote cell renewal! However, never brush too hard because you will just be damaging your skin even more! Stay patient and brush gently to get the most out of this tool.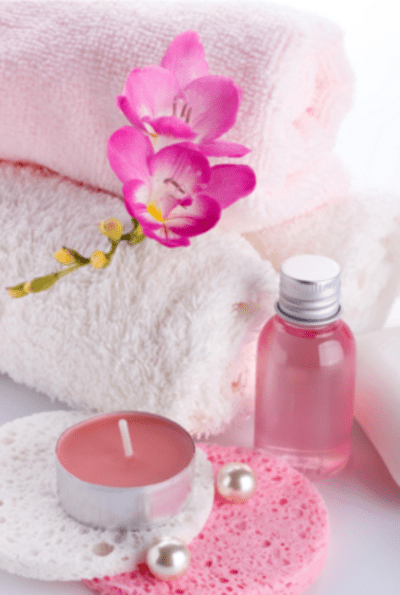 (photo from dollarphotoclub/lana_m)
If your showers are your only time to relax and decompress, using a massage oil at the beginning of your shower routine will immediately calm your senses and relax your muscles. Simply pour enough oil in your hand, wet it a little bit to form a lather, and feel your stress melt away!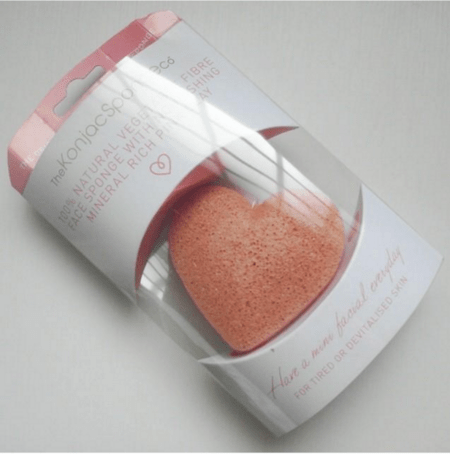 A konjac sponge is a godsend for those with sensitive skin, or anyone who just wants a gentle cleansing tool. This extremely soft sponge effectively removes surface dirt and unclogs your pores without irritating it or stripping it! Use this in the middle of your shower as the warm steam opens up your pores.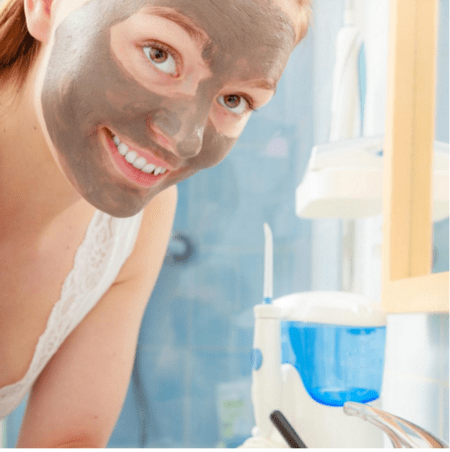 (photo from dollarphotoclub/Voyagerix)

Masking while in the shower is a perfect way for you to get two things done at once! The warm steam of the water will open up your pores which will allow your face mask to thoroughly clean out your pores to prevent blemishes from popping up!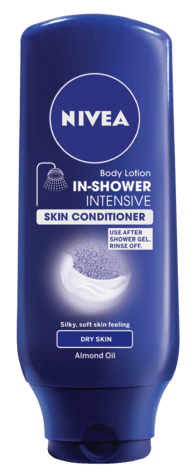 If you want to moisturize your skin, but don't like the sticky feeling of body lotion and you're always on-the go, then the
NIVEA In-Shower Skin Conditioner
is the perfect product to use while bathing! Your wet skin will easily absorb its silky texture, and once you rinse it off, it leaves a nourishing touch to give you that light, moisturized feeling throughout the day!
--------------------------
What products do you use in your shower routine to get softer, nourished skin? Share it with us in the comment section below!