(cover photo from kongkathleen)
It cannot be denied that wearing shorts and pants are extremely comfortable. But there's something lacking in these bottoms that only a skirt can satisfy---the power to look sweet and dainty. With the range of options available now, skirts are no longer just girly-girl items of clothing, they now also cater to fit a wide range of styles---from that sweet girl-next-door-look to a quaint monochrome OOTD.
So if you're looking to stock up on these wardrobe mainstays, here are 5 must-have skirt styles you need to have.
--------------------------

Printed Skirt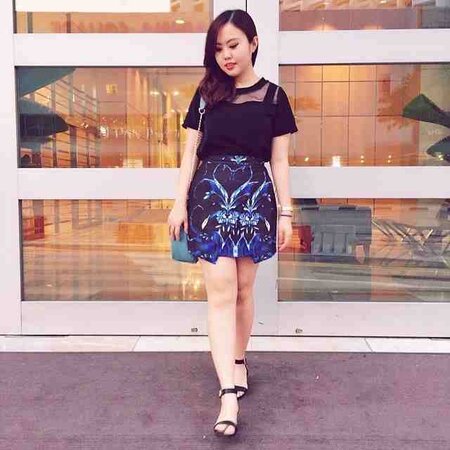 It was back in 2013 when printed skirts came to be and they have maintained their status until now because more and more designers are incorporating art into their fabrics. A design of a printed skirt can range from floral, to abstract, to patterns, or even to a tribute to Star Wars. Simply put---there are so many prints out there that fit every fashionista's personality. So add a dash of fun to your wardrobe by stocking up on a range of printed skirts.