Singapore beauty fans, you're in luck! Be the first to test-drive the Givenchy Teint Couture Cushion as it hit the lion city last weekend – ahead of its worldwide launch on February 2016.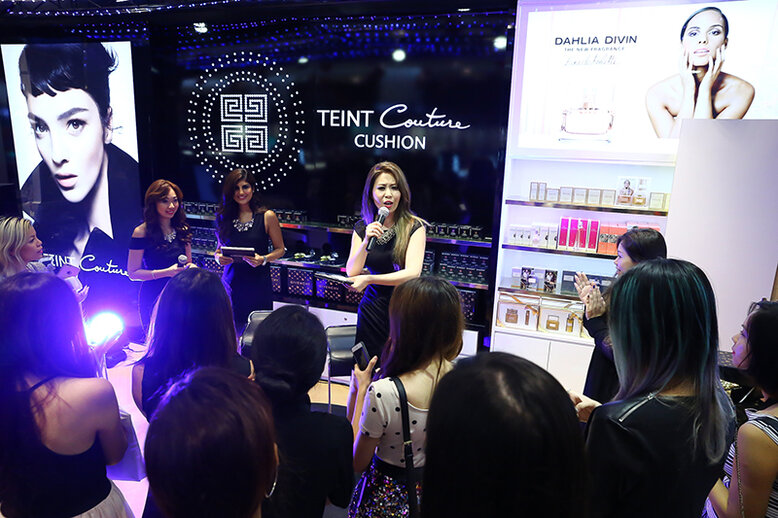 Givenchy pop up space at Sephora's launch pad in ION Orchard
Last Saturday saw a crowd of beauty aficionados, including some of our Clozette ambassadors, taking over Givenchy's pop up space at Sephora's launch pad in ION Orchard. Clad in black, gold and metallic opulence – all synonymous with the characteristics of the luxury French house – the launch pad features a beauty counter, a fragrance section and a dazzling feature wall packed with Teint Couture Cushions. It was a sight to see. After all, Singapore is the first in the world to witness the spectacle of the whole new Givenchy Teint Couture Cushion.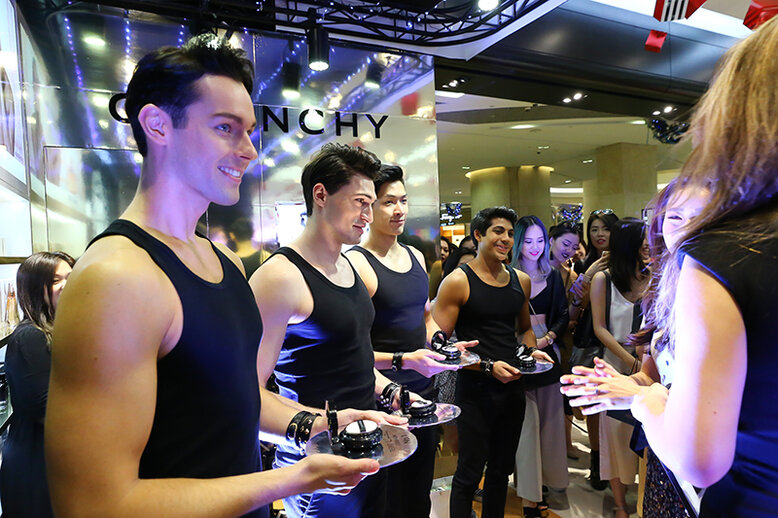 Four hunks presenting the four various shades of Givenchy Teint Couture Cushion
We've seen our fair share of foundation cushions around, but what is it about the Teint Couture Cushion that stands out? "Rebounded, fresh skin, as though it has just been moisturised. A light, even and corrected complexion with a glowing finish – I wanted to create a compact that would be an object of desire," notes Nicolas Degennes, Givenchy's Le Makeup Artistic Director.
Clozette ambassadors at the worldwide exclusive premiere of the Givenchy Teint Couture Cushion
Here are five things you should know about the new Givenchy Teint Couture Cushion.
It is a metal cushion foundation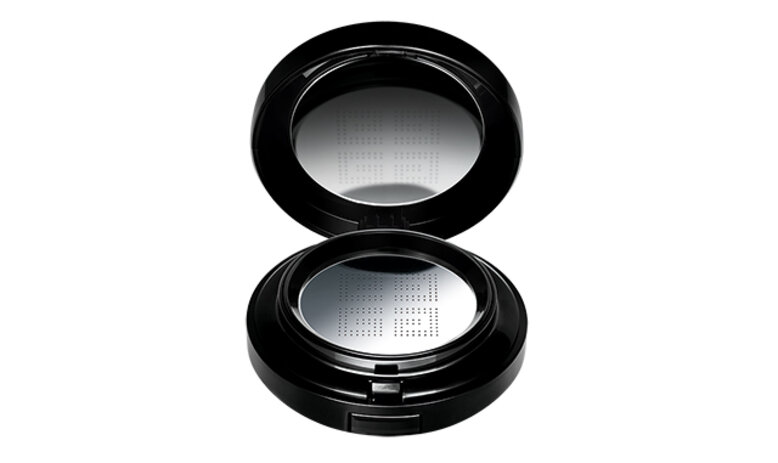 "Traditional" cushion foundations usually come in the form of foam cushions. Givenchy is one of the first beauty brands to use metal plates, instead of foam, to expel the fluid formula. With the metal cushion, it keeps the formula fresh and well protected from air. The metal plate also allows the product to go on your skin cool and revitalising – perfect for the hot and humid Asian climate.
It can be used as a touch-up or a corrector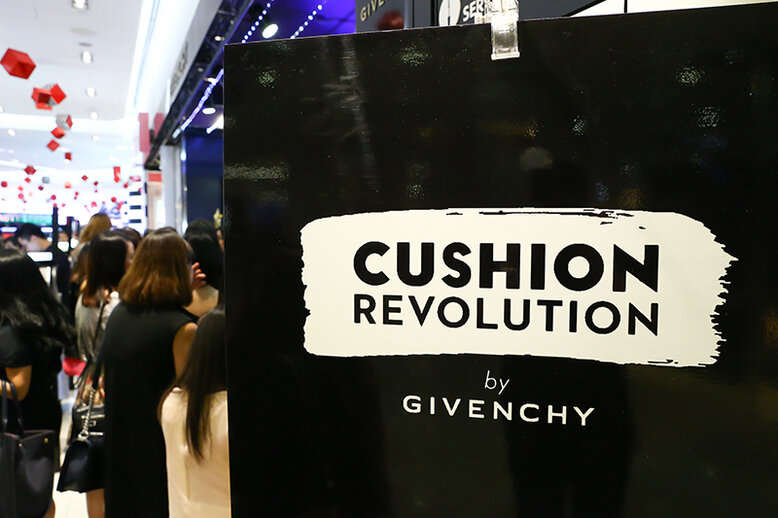 Because it's so lightweight and compact, simply slip the Teint Couture Cushion into your to-go bag and touch up any time throughout the day without worrying about your makeup caking up. This convenient cushion compact can be applied over makeup or on blemished areas to correct, conceal and give a natural-looking shine.
Its fluid formula contains a high concentration of water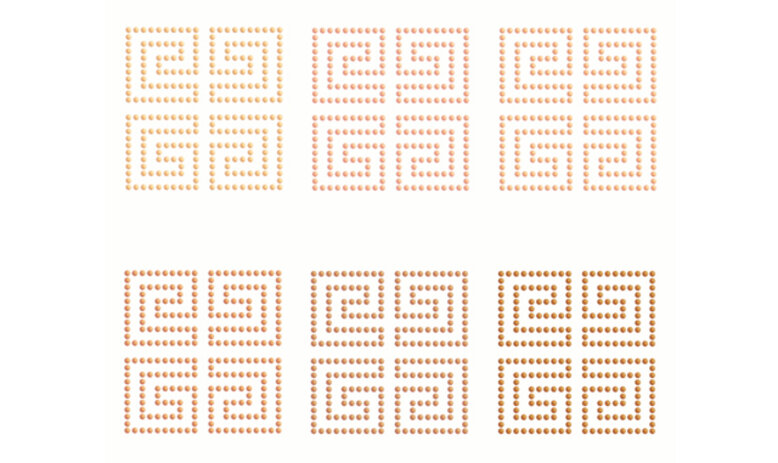 Formulated with a high concentration of water, the foundation delivers a fluid texture that is incredibly featherweight. On top of that, it contains Commiphora oil, Glycol, Polymer beads and a unique "Blur & Glow" complex. In essence, it plumps, hydrates, and optically erases flaws while reflecting light for radiant-looking skin.
It is available in four shades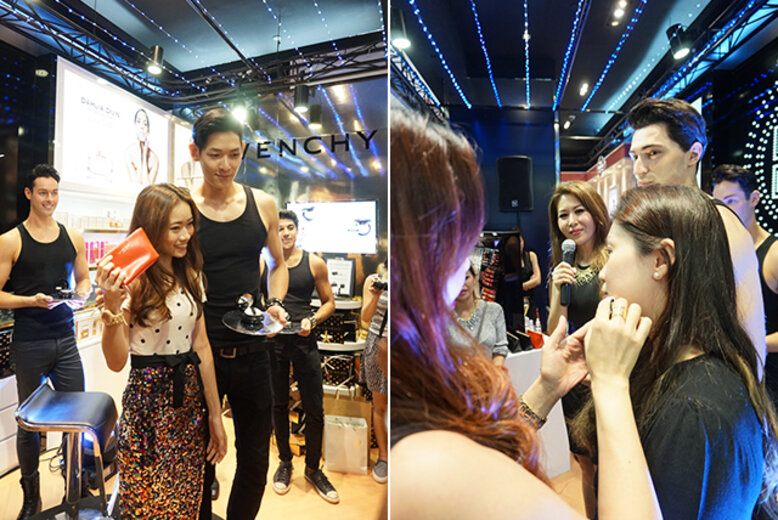 Attendees walking away with Givenchy beauty packs and testing out the various shades of the Givenchy Teint Couture Cushion
You can look forward to four shades to cater to all skin tones in Singapore: No.1 Fresh Porcelain, No. 2 Fresh Shell, No. 3 Fresh Sand, and No. 4 Fresh Beige. So fret not, you'll be bound to find a shade that best matches your skin tone.
The 4G logo on the metal plate gives you just the right amount of product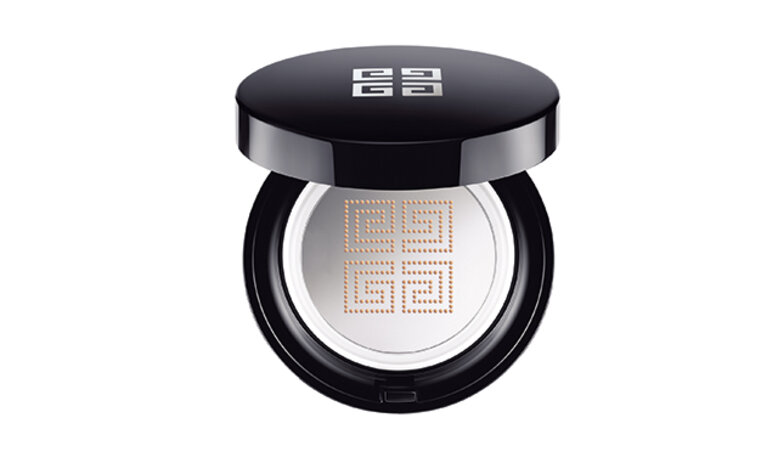 The 4G logo you see on the metal plate is not just a design – a single push using its accompanying sponge applicator is exactly what you need to get the right amount of product for flawless skin.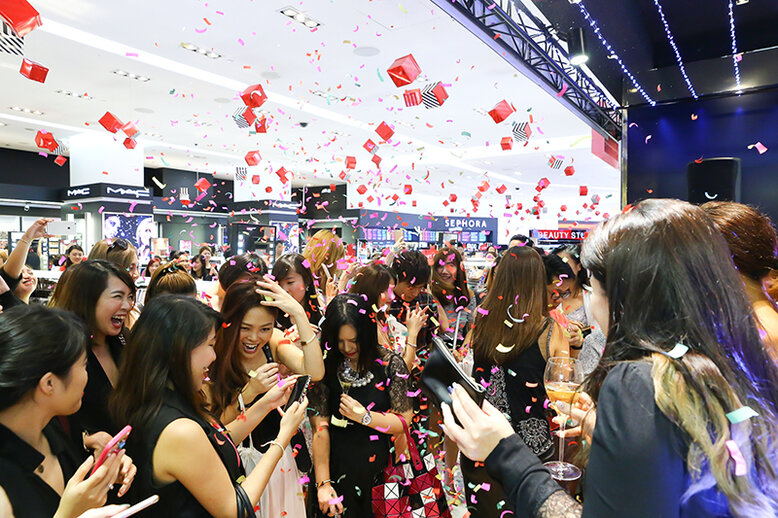 From now till 3rd January 2016, hop over to the Givenchy pop up space to enjoy exclusive activities and attractive deals. Purchase $100 ($90 for Sephora members) worth of Givenchy products and receive a Givenchy pouch and three samples for free. Top-up your purchase to $130 ($120 for Sephora members) and receive a Givenchy bag and a complimentary makeover!
--------------------------
The Givenchy Teint Couture Cushion is now exclusively available at Sephora, ION Orchard for SGD83.