The holidays aren't over yet. The Chinese New Year is happening soon, and the festivities are coming again. Now, what better way to document the happy occasion than sharing it on Instagram? Send the good vibes of the new lunar year to your feed and share joy. If you're not sure on how you can make your posts for the celebration special, here are some ideas to get you going.
--------------------
Festive Snacks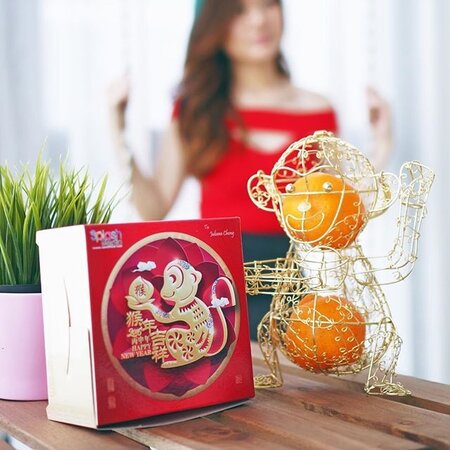 (Photo from: AnastasiaLove)
What's a celebration without food? We've all been guilty of sharing photos of our meals at one point or another, so why not do the same when there are tons of festive snacks around to be photographed? To bring good luck to different aspects of life for the New Year, the Chinese eat different kinds of foods. So don't hesitate to spread the luck and well wishes when you post a photo of the festive snack you're having.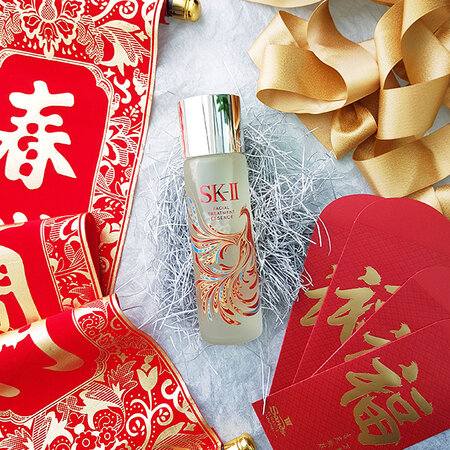 In Chinese culture, red is an auspicious colour. Get prepped for success by greeting the New Year with an image that has a pop of red in it. It could be anything, but beauty products are always good subjects. The
SK-II Facial Treatment Essence
now comes in a multi-coloured Phoenix limited edition design – inspired by Suminagashi art – just in time for CNY. Looking for your pop of red? This bottle of miracle water will definitely stand out in any feed – not to mention that it works wonders for the skin.
--------------------
A Skin-Prepped Selfie
(Photo from: claudiaxtong)
Celebrating Chinese New Year means another bout of festive gatherings, and that also means putting your best face forward. Be confident in your skin by making sure that you stick to a good routine and use products that are tried and tested to bring outstanding results, like the
SK-II Facial Treatment Essence
. It isn't the brand's signature product for nothing. The famed Facial Treatment Essence makes skin radiantly beautiful by reducing the appearance of wrinkles, making spots less visible, refining skin texture, improving skin's firmness and giving you a covetable glow. Once you're confident in your look – good lighting or not – snap away.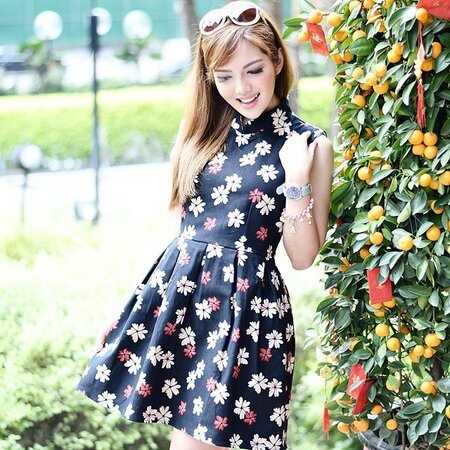 (Photo from: MelissaFerosha)
The Chinese believe that donning new clothes from head to toe symbolises a fresh start for the New Year. Whether it's a new dress you just bought, or the shoes you plan on wearing on your new adventures, strut your stuff in your new gear and share an image of something new on you.
--------------------
A Family Photo
(Photo from: becksko)
The Chinese New Year, just like any other holiday, is best celebrated with family. It's a time to gather and look back on the year that was and look ahead at all the wonderful things to come. Gather the people you hold dear, freeze the moment via a photo, and share it for the world to see.