Last Saturday we saw a full house of bloggers at Blogger Babes Asia's Singapore stop, with Blogger Babes US CEO and co-founder, Heidi Nazarudin fronting the stage once again to conduct her "Fame. Fortune. Fans." workshop with Clozette.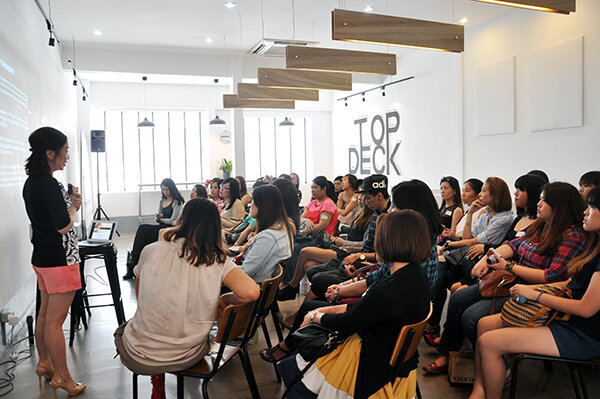 Clozette Creative Director, Kersie, introduces Clozette & Blogger Babes Asia.
If you are a budding blogger eager to fan the flames of your passion for blogging, read on to discover 5 things we learned at the workshop on how you can improve your blog and reach out to brands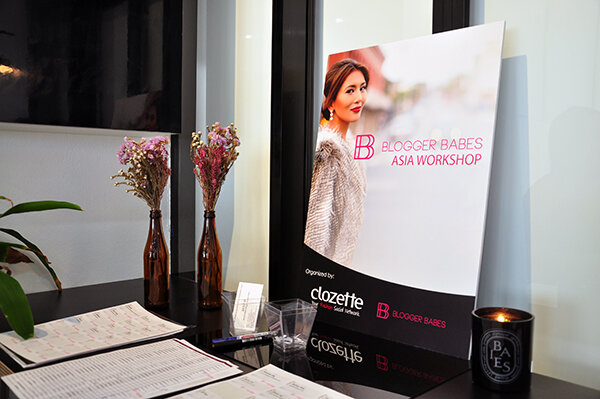 Blogger Babes Asia Singapore workshop in progress.

Know your niche.
The first fundamental of blogging? "Don't try to be someone you're not," said Heidi when she spoke about finding and amplifying your niche. It may sound like a no-brainer, but it is easy to lose your unique, distinctive self in a sea of blogging enthusiasts.
Knowing your forte helps you identify who your core readers are and their main interests, so you can create content that is relevant and quintessentially yours.
Branding consistency is everything.
Your personality, blog design, photographs, social media content and writing style are all part of your branding. They should always communicate one key uniform message without confusing or misleading your readers.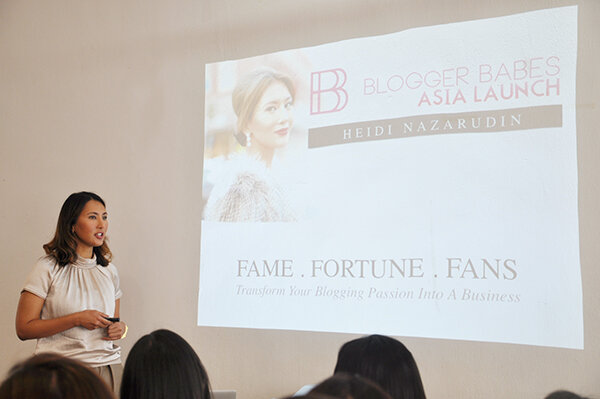 Heidi Nazarudin leading her 'Fame. Fortune. Fans.' workshop.

Visual content is as significant as your text content.
Do you know that the brain processes visuals 60,000 times better than it does on text? And 90% of information transmitted to the brain is visual? That is why visual design is as important as what you write.
Pick a blog theme that best suits your brand identity. Ensure that your blog interface is user-friendly. Make sure that your photographs are in good quality. These are just some basic rules of maintaining a tip-top blog.
You are your own editor-in-chief.
Managing your blog is just like running your own magazine publication – developing an editorial calendar that revolves around different themes and combinations of evergreen and topical content will help you stay grounded and organised. Time to channel your inner Anna Wintour!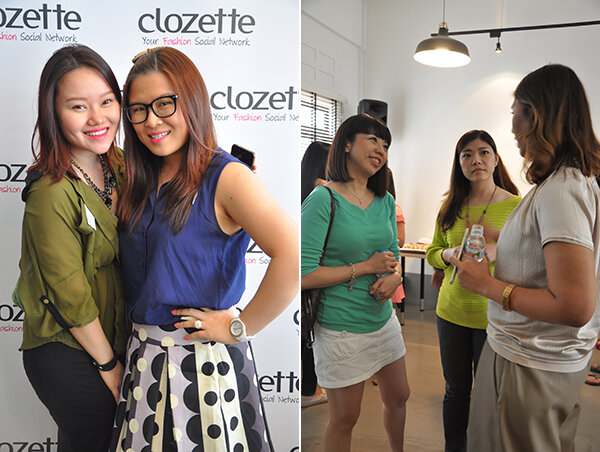 Bloggers mingle around during refreshments.

Create a media kit to help you reach out to brands.
Ever wondered how you can market yourself better to brands without waiting blindly for them to reach out to you? A media kit is your best sidekick. Varying between one to 12 pages, a media kit should detail what your blog is about – equipped with statistics and case studies – and explain what it can do to help build brand value.
The most important takeaway from the Blogger Babes Asia Singapore workshop? "If you can't describe your blog in one to two sentences, you have a problem with not knowing what your blog is about," said Heidi.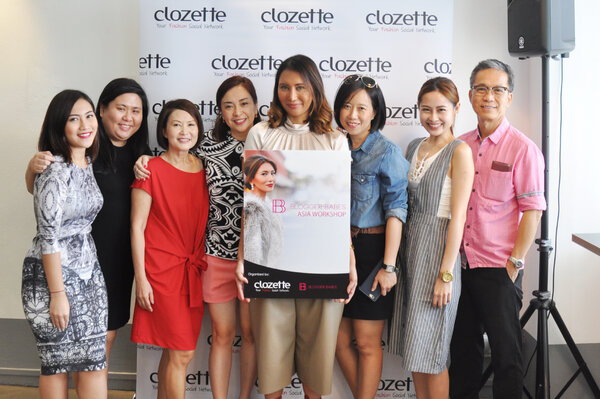 The Clozette team with Heidi Nazarudin.
--------------------------

Special thanks to our jewellery prize voucher sponsor, Aurum Jewellery!