As we enter October and move on to the last quarter of the year, we look upon the Autumn/Winter runway and wonder, "how does the bohemian look work out for the upcoming season?" A lot of people think the Bohemian trend is only applicable for sunny seasons. Fortunately, we found ways to not only recycle our summer pieces as we transit into the monsoon, but also create entirely new looks without breaking the bank!
Bohemian isn't just for summer, here's how you can rock the trend this Fall season!
--------------------------
The Perfect Chance To Layer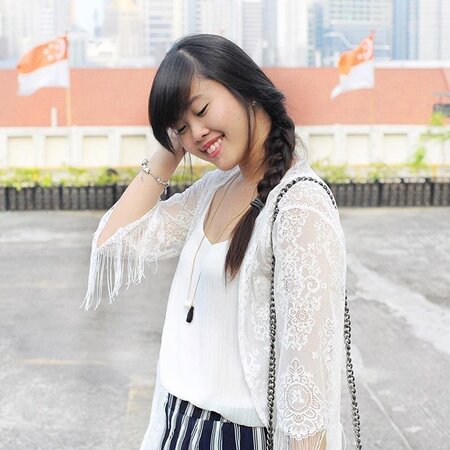 Take advantage of the colder days as it is the perfect chance to layer pieces. With what you already have in your wardrobe, layer scarves over dresses, open dresses over outfits, coats over maxis, or even dresses over trousers. If you plan on layering a lot, take note of the thickness of each fabric and how well it goes with your overall look. Just remember, the more layers you have, the thinner each layer should be.
Combine Prints & Colours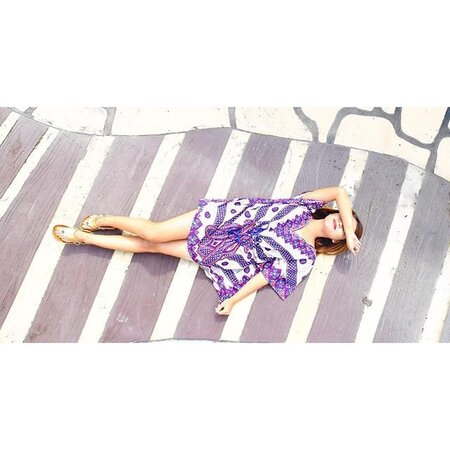 Contrary to popular belief, you can pull off prints and colours in a sophisticated manner. This fall, use pops of colours to accentuate a feature or draw attention to a certain detail in your outfit. If you're more daring, try colour blocking or mixing colours that are uncommon: pastel with neon, muted with bright, or include a highly contrasting colour or detail into a low contrast outfit to create interest. The same trick works for prints. There are really no rules to what you can mix--as long as you can pull them off!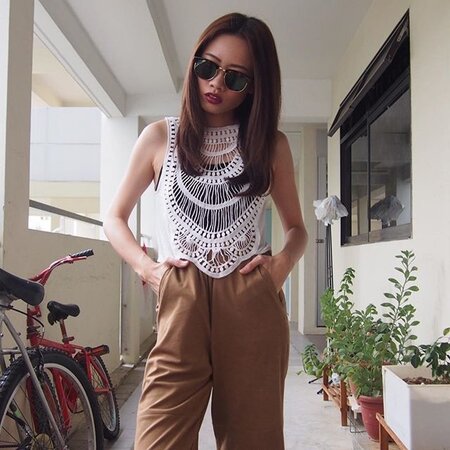 One element often undermined is varying the textures of an outfit. Playing with textures and weight can immediately elevate a simple outfit and your layering game. Think fur, tweed, embroidery, cut-outs, pleats, knit, leather, fringe--the possibilities are endless!
Here's proof that you can still wear that summer dress and flare pants--both at once! Not a fan of long coats? Replace crop tops with knits and throw on a cropped jacket instead. Play with proportions and volumes, try dropping the waistline, and bring up the boots.
Get Creative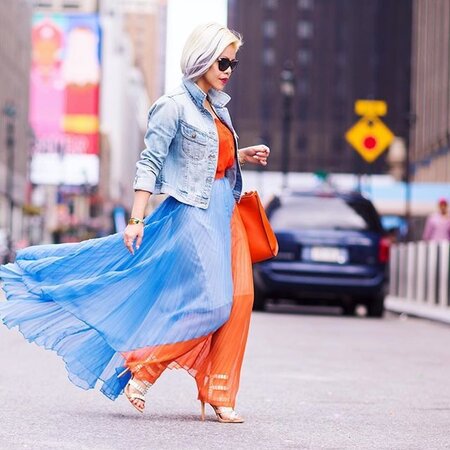 Want to wear a summer dress but it doesn't quite give you the coverage you need? Covering your neck, ankles, hands and feet is key. Thin, long-sleeved knits and leggings work best and it doesn't compromise your silhouette. For extra precaution, bring a big silk scarf in your bag for your neck or shoulders when you need it. This trick works wonders!
Bonus: Don't forget to match your makeup look to your look with in-season colours such as burgundy, orange and hazel. Here's a makeup tutorial to show you how. Have fun reinventing your Autumn/Winter bohemian looks!
--------------------------

Are you excited to go Boho? Let us know in the comments below!
Want to know more about Coco? Follow her here!