(cover photo from paradeoflove)

As beauty addicts, we know how hard it is when you have to "detoxify" your makeup bags – also known as, throwing products out. But hoarding that expensive foundation you never use or that expired red lipstick is not going to make your makeup collection look any better. In fact, it's just really taking up space!
Whether you want to call it purging, decluttering, spring-cleaning, or detoxifying, when your collection starts to overflow, you know it's time to toss away a few things. So if you're having trouble decluttering your makeup bag, keep reading below for our 5 easy tips!
--------------------------
Run A Giveway On Your Unused Products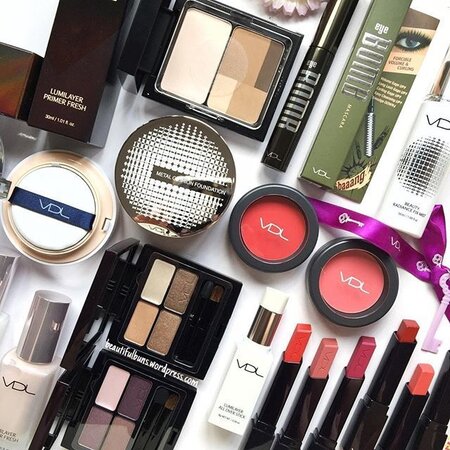 (photo from beautifulbuns)
If you have lipsticks, mascaras, foundations that you rarely, or never, use – why not give some of them away to your friends? Sure, we all love collecting makeup; but sometimes it's nice to share and do fun giveaways to your friends who may better appreciate a lipstick colour that may not look as good on you skin tone.