(cover photo from cristinadecena)

October is Breast Cancer Awareness month, an annual campaign to increase awareness of the disease that affects most women today. However, despite people being aware of the magnitude of the disease, they forget to check up on themselves. The truth is, it can happen to anyone. We need to encourage one another to make an effort to know how to detect it in its early stages. We also need to inform the community by letting them know how to help!
For Clozette, we chose to explain why it's associated with the colour pink. Know why and how to incorporate pink with these 5 points! And don't just stop there, let it spread on social media, or even go out there and discuss the matter with your friends and family. You'll never know--you might have just saved someone from breast cancer!
--------------------------

Pink Ribbon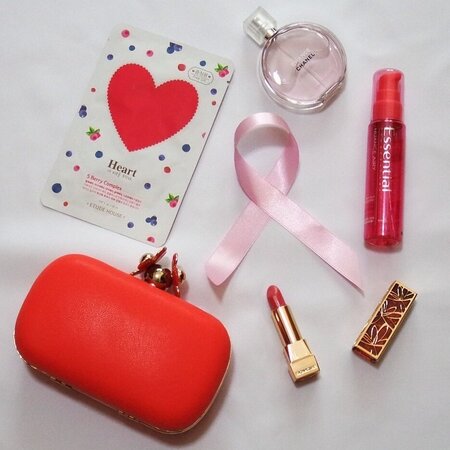 The first known use of a pink ribbon in connection with breast cancer awareness was in the fall of 1991, when the Susan G. Komen Foundation handed out pink ribbons to participants in its New York City race for breast cancer survivors. If you don't have a pink Ribbon on hand, you can either make one or wear something similar like a pink necklace!
Pink Necklace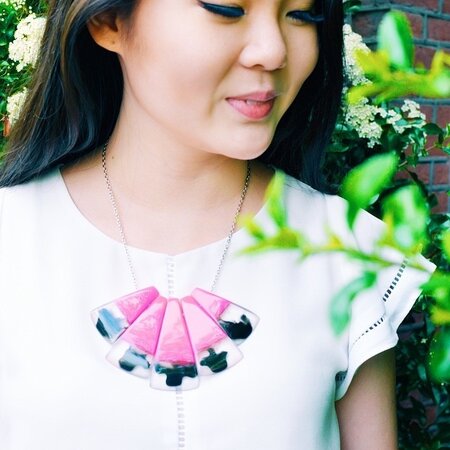 Wear a pink necklace for an eye-catching BCA accessory! The idea of the colour pink was actually derived from the popular red ribbon for AIDS awareness. Now, since Breast Cancer doesn't only happen in women, a blue ribbon is given to represent that men are also part of the awareness campaign
Pink Bag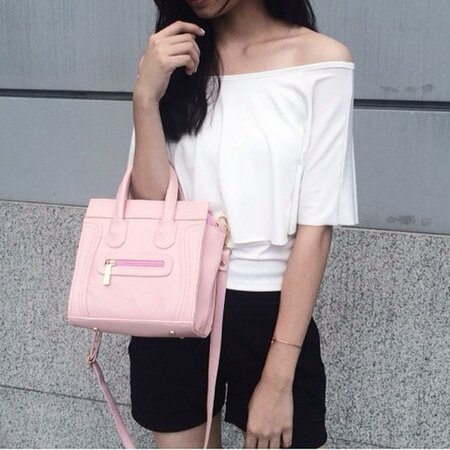 Early symptoms of breast cancer involves self breast examinations. In a nutshell, if your breast feels different, changes its appearance, and discharges bloody or clear liquid, then you better got to the doctor quick. Using your pink bag, don't forget to bring your all documents to give the doctor a clearer picture of your medical history.
Pink Shoes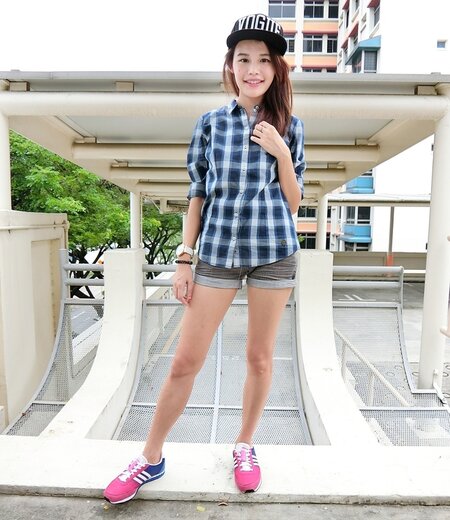 If the iconic pink ribbon is not enough for you, pair it with pink heels or sneakers for a chic look for a cause. The pink ribbon actually represents fear of breast cancer, hope for the future, and the charitable goodness of people and businesses who publicly support the breast cancer movement. It's also a way to associate oneself with breast cancer, by promoting breast cancer awareness and supporting fundraising efforts.
Pink Nail Polish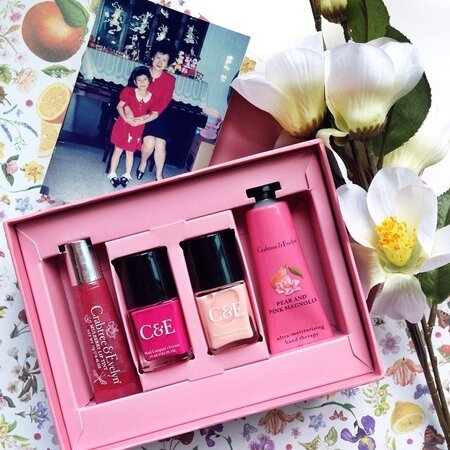 Sport Pink Nail Polish on your tips for an easy pink statement! While you're at it, let them know that it is a myth that microwaves, mobile phones, deodorant, and caffeine are what causes breast cancer.
In fact, aside from damage to a cell's DNA, there is no exact of this disease. People exposed to high risk factors (such as drinking and smoking) and a family background of breast cancer, can acquire the disease but it is not always the case. Just like any other disease, prevention is always the key. So start living a healthy lifestyle from this day on!
--------------------------

Want to know more about the Breast Cancer Awareness Campaign?
Type your questions in the comments below!