(cover photo from cristinadecena)

October is Breast Cancer Awareness month, an annual campaign to increase awareness of the disease that affects most women today. However, despite people being aware of the magnitude of the disease, they forget to check up on themselves. The truth is, it can happen to anyone. We need to encourage one another to make an effort to know how to detect it in its early stages. We also need to inform the community by letting them know how to help!
For Clozette, we chose to explain why it's associated with the colour pink. Know why and how to incorporate pink with these 5 points! And don't just stop there, let it spread on social media, or even go out there and discuss the matter with your friends and family. You'll never know--you might have just saved someone from breast cancer!
--------------------------

Pink Ribbon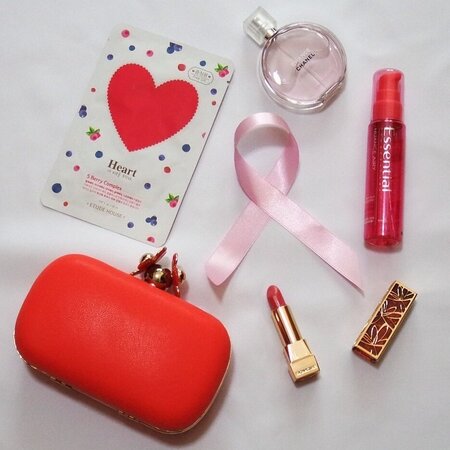 The first known use of a pink ribbon in connection with breast cancer awareness was in the fall of 1991, when the Susan G. Komen Foundation handed out pink ribbons to participants in its New York City race for breast cancer survivors. If you don't have a pink Ribbon on hand, you can either make one or wear something similar like a pink necklace!