(cover photo from CrystalPhuong)

Every year, we all promise or aspire to eat healthier because let's face it, none of us are getting any younger. The days of bingeing on fast food and experiencing little to no repercussions are sadly gone. But the thought of having to eat raw vegetables and fruits each day is nauseating, right?
Luckily, we have come up with five ways we can all eat healthier meals, without even noticing it! So if you want to start your journey into a healthier you, keep scrolling down for our tips and tricks on how to consume nutritious meals!
--------------------------
Substitute cow's milk with almond milk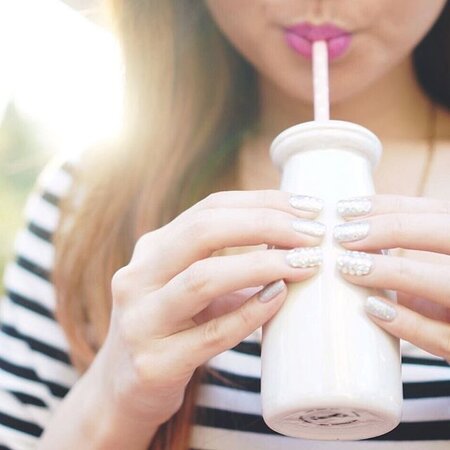 (photo from AnastasiaLove)
If you're suffering from adult acne, chances are somewhere along the way someone has told you it might be because of dairy. If you want to get clearer skin without having to sacrifice your daily dose of calcium, drink almond milk instead. It has more calcium than cow's milk, it's healthier, and it doesn't contain additional hormones!