In the world of fashion, the debate between comfort and style seems to be a constant discussion. Designers and trends may have provided an alternative solution to make the two ends meet--by combining comfort and style in pieces that are "universally" flattering to anyone; but the harsh truth is that sometimes, it's just not possible. The female body is complicated to work with and one size does not fit all. Or it may fit perfectly, but it's just somehow not flattering to your style and body type.

We can totally relate with this dilemma. We have experienced liking a certain dress, pair of pants, or top on another person but when we try it out for ourselves, it just does not work. But after enough instances of such clothing frustration, we've figured out a quick solution to this problem: Comfort Beauty Wear--such as this line by
UNIQLO
that consists of a range of Body Shapers and Wireless Bras.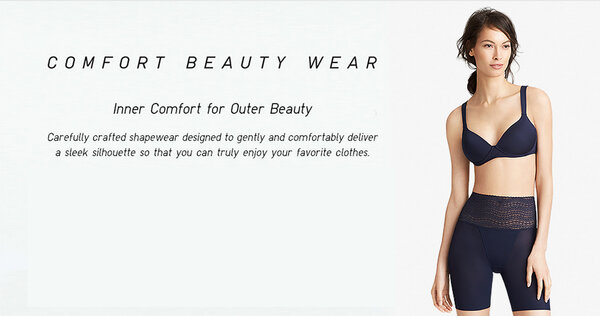 Yes, they're not just undergarments, they're also style (and life) savers--so we will never have to worry ever again whether a certain type of clothing will look flattering on us or not.
--------------------------

It's better for your body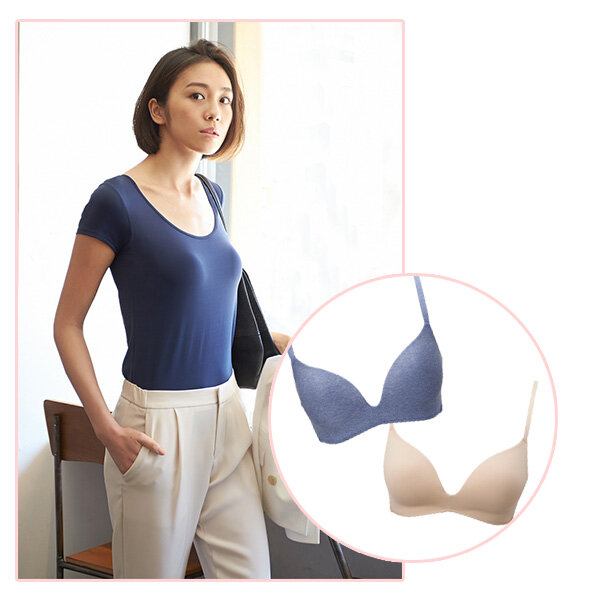 Comfort beauty wear is not just about the bodyshapers, it's also about the brassieres. Your usual underwire bras are not all that, as they give your chest an unnatural boost and can at times look and feel unnatural. So for ultimate comfort and shape, go wireless and try UNIQLO's Wireless Bras. They have two versions: extra soft and extra light.
UNIQLO's Wireless Bra: Extra Soft & Extra Light are brassieres designed without the metal underwires for ultimate comfort and support. They do not constrict and are comfortable to wear. The Extra Light Wireless Bra is equipped with soft cups for fantastic comfort and the insides of the cups are made from Powernet to attractively support your bust. The Extra Soft Wireless Bra is a hook-less type of bra that goes over the head. It's made from a durable yet soft texture with cups that create a natural and beautiful silhouette.