Just like how you decided on spending the rest of your life with your groom, your bridesmaids are women you have chosen very carefully, giving a special meaning to friendship and eternal soul-sisterhood. So once you've listed down all your main girls for the special day, why not extend the courtesy of letting them know how much it means to you to have them by your side at your big day?
Get them to say "I do" to being your bridesmaids with these gifts.
--------------------------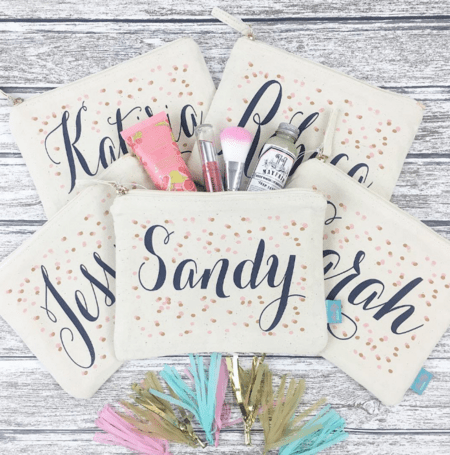 From strawberry Chapsticks to signature red lippies — if you've been with your homegirls long enough that you have gone through the awkward cringe-y makeup days together, why not celebrate another chapter of your friendship with a symbolic glam kit? Pop in some nostalgic throwback photos, too!
Get-ready-with-me beauty box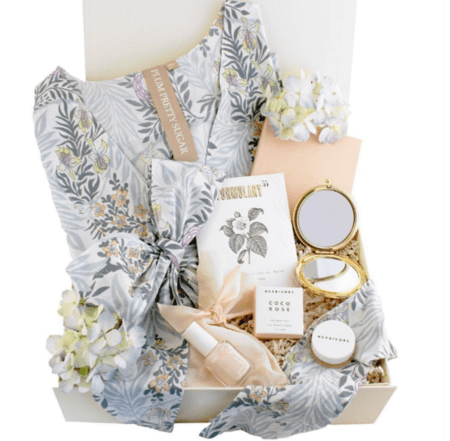 Let your main ladies know that you're not the only one getting pretty on the day itself. Get the whole squad glowing during your special day with a beauty box that will set their look not just for the ceremony, but even in the after-party.
--------------------------

A traditional proposal-themed gift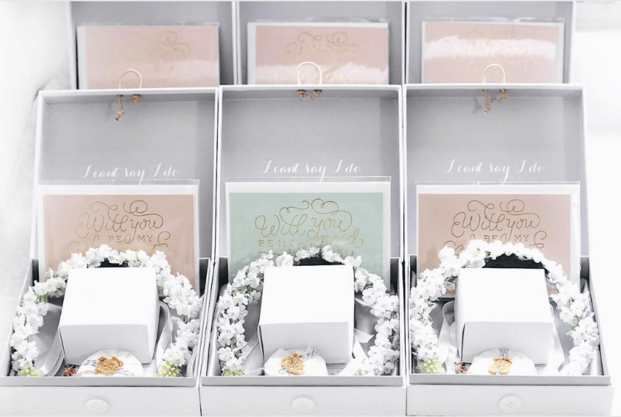 Going for a theme? Amuse your BFFs with a bridal gift idea that doesn't stray from what you'll your big day will be about.
Shoes that will shine and last for the celebration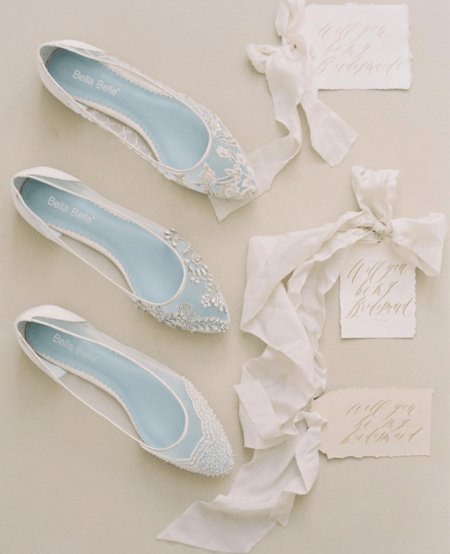 (Photo from: @bellabelleshoes)
Just like our continuous quest to get the right pair of shoes, having a friendship that lasts a lifetime is hard to find. So show some love, and give your gals a trusty yet fancy pair to wear for the after-party and beyond.
--------------------------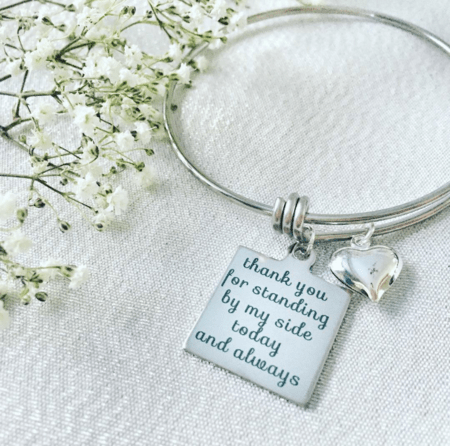 We all know that weddings, pre-, during, and post-, mean a lot of tears for the bride-to-be, but if you don't want to be the only one crying during this overwhelming and emotional stage in your life, share the feels with your main girls by giving them an ever-so-appropriate sentimental piece of jewellery. Just like friendship rings or bracelets you may have had during the span of your teenage and young adult life, adding this commemorative piece to your shared collection of friendship memorabilia.