Pink is a wonderful colour worn by girls everywhere. Depending on the shade--it can be girly, funky, preppy, and fierce. Although it may seem like a hard colour to mix and match with, it's still a staple colour in any girl's wardrobe.
Here are 5 ways you can wear pink in your day-to-day looks!
--------------------------

Bottoms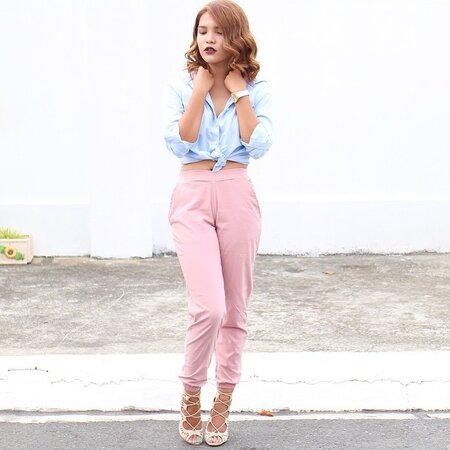 Pink is commonly worn as a top so why not go the opposite route and wear it as a bottom? Find the perfect shade and shape that flatters your body. So whether is a pair of shorts, pants or skirts, you can make it work by pairing it with neutral colours or even a denim polo.