A few years back, white wasn't as popular as black. But nowadays, it seems that people have embraced white and its many stylish versions. Since the rise of the monochrome, basic, and laidback trends--white has been the go-to colour for any outfit. It's versatile and can make anyone look fresh in an instant.
To give you a lowdown on how to wear white according to your style, here are 5 no-fail pairings to choose from!
--------------------------

Laidback Chic: White Polo + Denim Shorts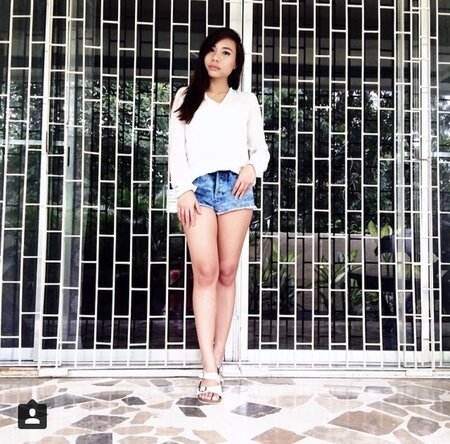 For those days you feel like taking a step back and letting the inner effortless chick in you take over, you can pair a classic long-sleeve white polo with denim shorts. It has the perfect balance of "chic" because of the polo's structure, and "laidback" because of the shorts' length and denim texture. A perfect off-duty look than can be dressed down with sandals or dressed up with heels.