A few years back, white wasn't as popular as black. But nowadays, it seems that people have embraced white and its many stylish versions. Since the rise of the monochrome, basic, and laidback trends--white has been the go-to colour for any outfit. It's versatile and can make anyone look fresh in an instant.
To give you a lowdown on how to wear white according to your style, here are 5 no-fail pairings to choose from!
--------------------------

Laidback Chic: White Polo + Denim Shorts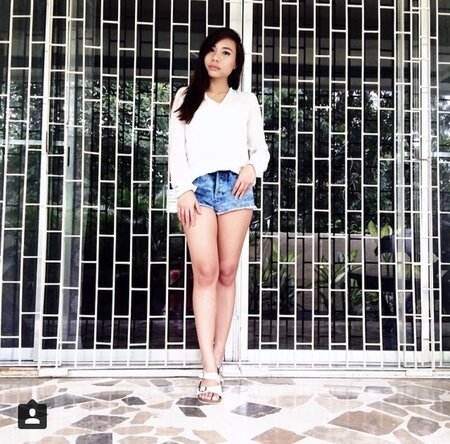 For those days you feel like taking a step back and letting the inner effortless chick in you take over, you can pair a classic long-sleeve white polo with denim shorts. It has the perfect balance of "chic" because of the polo's structure, and "laidback" because of the shorts' length and denim texture. A perfect off-duty look than can be dressed down with sandals or dressed up with heels.
Boho: White Sleeveless Top + Maxi Skirt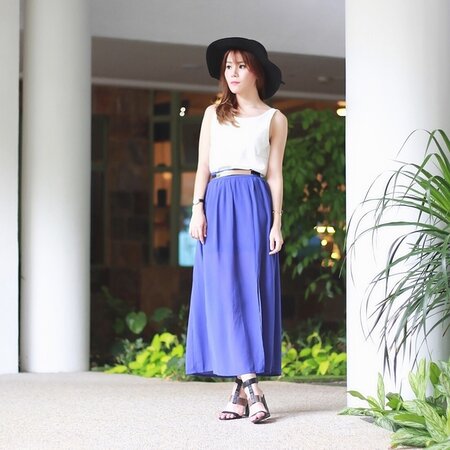 Flowy white sleeveless tops are perfect for that boho, gypsy vibe. Tuck it in a simple maxi skirt to make it look put together for formal events, or tuck it out for an more relaxed boho flavour. You can also experiment with flowy crop tops or off-shoulder tops for a feminine touch.
Preppy: White Polo + Overalls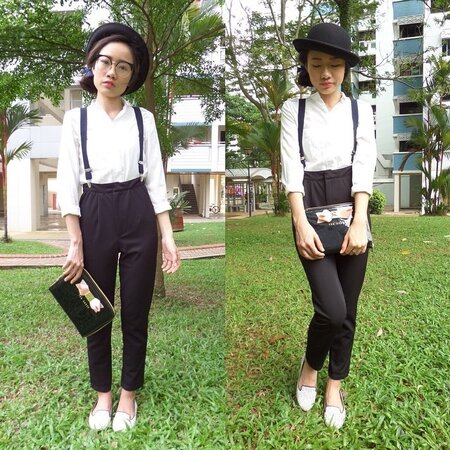 (photo from cassansaurusanaesi)

Go loco with the preppy style by matching your overalls with a structured white polo. It automatically makes you look sophisticated yet still very classy and fun all at the same time. Add a monochrome twist to it by pairing your white top with black pieces so the white can pop.
Feminine: Crop Top + Skirt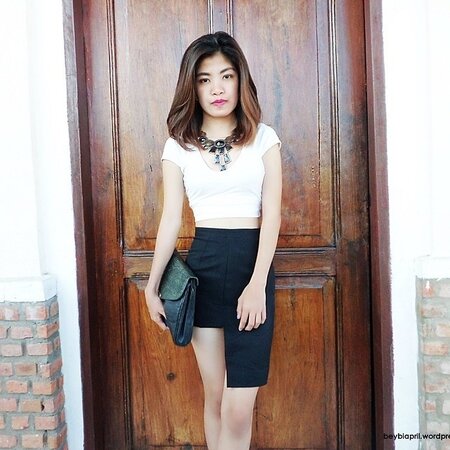 Make your crop tops look classy by paring it with a chic, high-wasited A-line skirt. It will flatter your upper body shape without showing too much skin. The skirt also adds a touch of femininity to the look--just make sure it's not too short to keep the look sophisticated. Experiment with bejewelled necklaces and other skirts to infuse your personal style to it.
Boyish: White Shirt + Ripped Boyfriend Jeans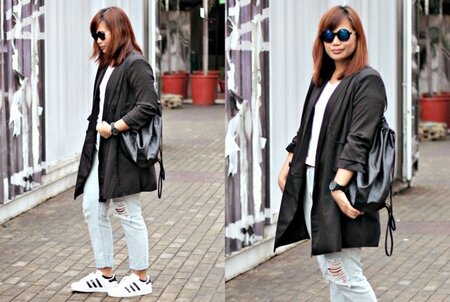 Borrow from the men's section for a change and make it your own! Pair your crew neck, or v-neck shirt with a pair of ripped boyfriend jeans for an edgy, boyish style. For an added sporty touch you can wear your trusty white sneakers or go the femme route with a pair of fierce lace-up heels.
What's your favourite way to wear white? Let us know in the comments below!