Think of someone who doesn't want to have radiant-looking skin. We bet you can't. Most of us — 72 per cent of 500 survey respondents in a study, in fact — want a healthy glow. Lathering on and enveloping our skin with skincare products is great in trying to achieve it. But did you know that what you put inside is just as important? Five women aimed to prove that with the help of GreenLifeⓇ Derma Bright Skin Whitening.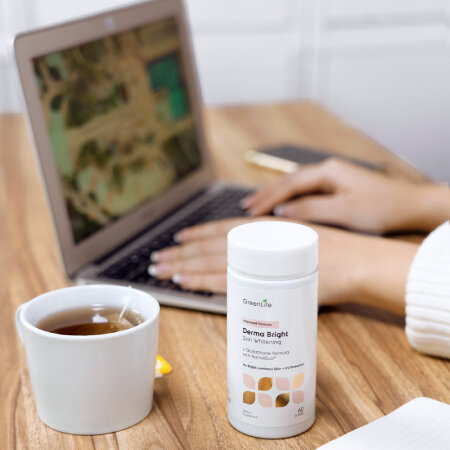 They all have one goal in mind: blemish- and pigmentation-free skin that's far from dull. Accounts Receivable Officer
Danetelle Chua
, Advertising Account Manager
Cassandra Tan
, HR Manager
Eileen Poo
, Clinic Manager
Aries Tan
, and Campaign Executive
Zoel Lim
all lead quite active lifestyles that require them to be in front of the screen a lot, under the sun for errands or commuting to different places. They may have different target problems, but one thing's for sure, they all want brighter and clearer skin.
Brightening boost

Cue GreenLife
Ⓡ
Derma Bright Skin Whitening. It's naturopathically formulated with glutathione, an ingredient that controls the development of pigmentation on the skin and helps to improve elasticity. It also has L-cysteine that helps glutathione do its job on the skin optimally.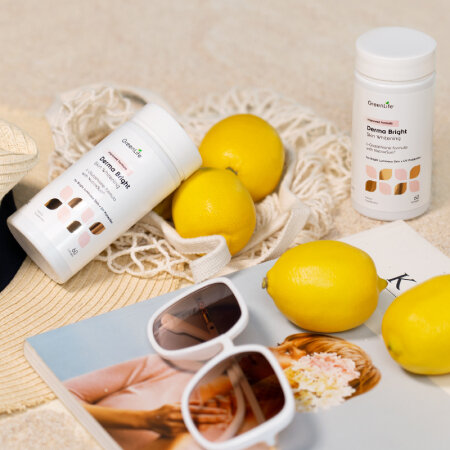 Danetelle supports this, after taking two capsules of GreenLife
Ⓡ
Derma Bright Skin Whitening per day for two months, saying: "I experienced a change in my skin tone and my skin looks younger and feels more supple. I'm even more confident even if I don't wear makeup now." Eileen, Aries and Zoel also noticed their skin looking brighter, with Aries adding that she does "see an improvement on my freckles and hyperpigmentation." Aries also shared that her body scars have lightened up faster.
More than just radiance
This skin-caring supplement goes beyond just radiance. It helps protect your skin so it continues to be at its optimal state too. It does so through antioxidant-rich astaxanthin and lycopene that's great for keeping the skin looking young. This, Cassandra and Danetelle can attest to. Aside from their skin looking less dull and their skin tone becoming more even, they also noticed their skin feeling smoother and softer.
GreenLife
Ⓡ
Derma Bright Skin Whitening is also enriched with grapeseed, selenium and zinc that keeps the skin healthy and strong against damage. Plus, it contains NutroxSun
Ⓡ
that's been proven to lessen skin damage caused by the sun's harmful rays. This clinically researched ingredient also works great in improving the skin's elasticity and skin wrinkle depth in just two weeks — a benefit that the ladies also noticed in their skin, which appear less oily than usual. A brightening supplement that does more than that? Sounds like a multi-benefit must-try! Colour us intrigued — as we're sure you are too.
Here's What Users Think

Learn more about how GreenLife Derma Bright Skin Whitening will be your new brightening BFF here.