In adulthood, we face many challenges. Some of them we're equipped for, some of them not so much. The latter definitely includes adult acne. More so when you have fragile, sensitive skin that can get irritated so easily. What do you do when something you thought you've overcome at puberty knocks on your door again? Don't panic! A solid skincare routine that includes a product especially made for adults with very sensitive skin who suffer from acne can do just the trick.


The
A-Derma Phys-AC Perfect Fluid
is just what you need for pesky pimples and the aftermath of their onslaught. It contains
Rhealba Oat
, the purest of oats that are packed with soothing, anti-irritating, repairing, emollient and hydrating and anti-free radicals properties.
Aside from treating and preventing adult acne, it also restores the acne-prone skin's balance and treats blemishes and marks. What's more is it also reduces scarring, so it doesn't only fight adult acne but also leave no marks behind.
The benefits sound great, but can it really help fight adult acne? Read below for reviews by five different women who have tried it.
Hui Yi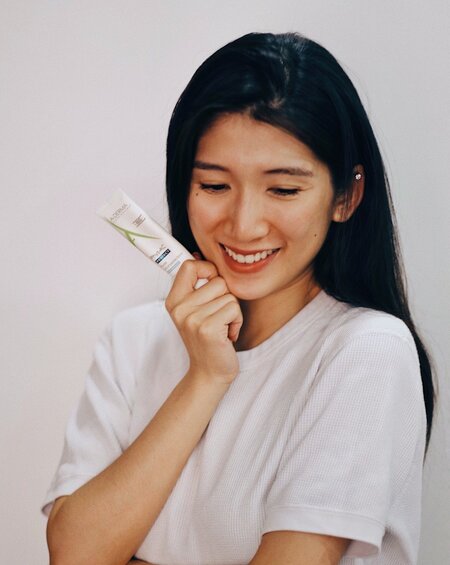 My skin takes a hit whenever it is that time of the month. I turn to the Phys-AC Perfect Fluid when that happens…. because it helps soothe and hydrate your skin restoring it back to health.
Roanna
Adult acne can be a pain to deal with. Even though I go for laser treatments fortnightly, I still get hormonal breakouts every now and then. Battling with acne isn't easy and at times, because I'm vain, I just conceal blemishes with excessive makeup which aggravates my skin condition. Thankful for the A-Derma Phys-AC Perfect Fluid to prep my skin before I start my day, I've been able to look a tad more confident while combating the occasional breakouts on my skin.
Alene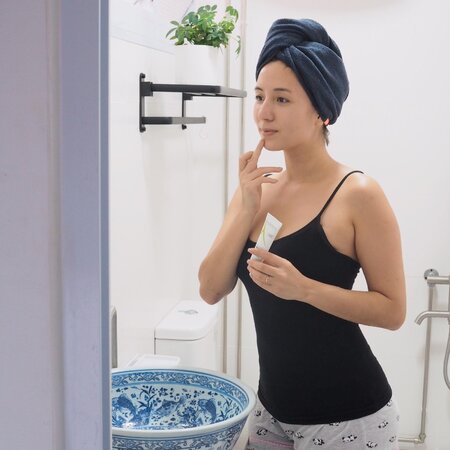 Being plagued with cysts and nodules since my late teens, I've always been very careful with products that might potentially clogged pores, yet still feel the need to conceal them before heading out. I've recently been introduced to A-Derma's Phys-AC Perfect Fluid, that not only works ideally as a make-up base while treating those pesky spots, its exclusive Rhealba Oat ingredient helps soothe and repair inflamed skin too.
Clara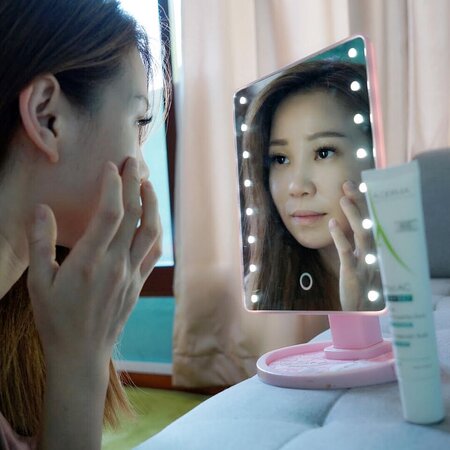 I love that my makeup gigs are picking up rapidly nowadays, it also means I gotta to step up my game to keep up a presentable outlook when I meet people. Oftentimes when acne strikes, in order for my face to 'look flawless' I will try means and ways to conceal it by piling loads and loads of makeup, resulting that area to look so caked up it becomes worse than before. Adult acne is really no funny business. I like that it helps soothe irritated skin which makes it ideal for a makeup base. It calms any redness or acne before I apply my makeup; this way it gives my skin a soft velvety finish. Did I also mention that it combats scarring?
Audrey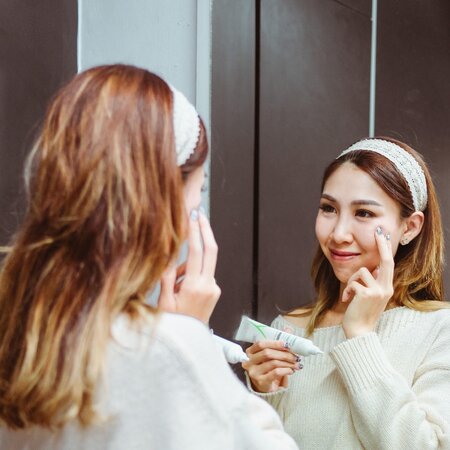 I used to think we'll no longer suffer from blemishes once we reached adulthood, but I was so wrong. Fun fact: 4-in-10 women in the world are affected by adult acne! And 70% of those women tend to try to hide it using makeup, which will actually aggravate the situation.
Having an acne or blemish breakout when you're a grown woman is really a nightmare, especially when you still have to go out and meet people all the time. PHYS-AC Perfect Fluid is the perfect solution for preventing or healing of adult acne. It's formulated with an exclusive ingredient - Rhealba Oat, the purest oat with the highest concentration of anti-inflammatory molecules and possesses soothing, emollient and hydrating properties. After using PHYS-AC Perfect Fluid, you'll definitely notice 80% less scarring thanks to Cicahyalumide®; a patented active ingredient with proven efficacy against residual marks. You'll also notice 84% less acne, 90% more radiant skin and 94% smoother skin!
Fight adult acne and leave no marks behind. Get a sample of the A-Derma Phys-AC Perfect Fluid here.