If there's one thing women all over the world will come together for-- it's makeup. The power of makeup is not just based on its ability to enhance a woman's natural beauty, but also to unite beauty enthusiasts, bloggers, fashion designers, and even competing beauty brands to create astounding limited edition collections. It's not just for show, it's to make more makeup in different colours, packages, and formulas unlike any other for the beauty world to admire and use.
With that said, here are 6 beauty collabs we've been loving lately!
--------------------------

OFRA and KathleenLights Liquid Lipstick in Miami Fever
by KathleenLights
The lipstick swatch queen of youtube has created her own liquid lipstick colour with OFRA Cosmetics, a brand that she has been loving way before the said collaboration. She came up with a terracotta-like shade with hues of red, orange, and hints of brown resulting to "Miami Fever." What we love most about it is that it looks good on anyone! Just check out the #KathleenLightsMiamiFever tag on Instagram for proof!
Pond's and Happy Skin #NoMakeupLook Lippie
One of the top selling beauty brands in the Philippines,
Pond's
, has collaborated with
Happy Skin
for a #NoMakeupLook lippie and it has shaken the beauty world in Manila. The Manila-based brand's pink lippie with a mauve, and dusty pink vibe has been selling like hotcakes as it is a mini lippie that you can easily bring with you in your purse. It also looks great on Asian skin tones!
SEPHORA and Huda Beauty False Lashes
by Huda Kattan
Dubai-based Youtuber and makeup artist Huda Kattan came up with new additions to her existing false lashes line in Sephora. It ranges from natural to wispy to dramatic lashes that are perfect for falsies users who want to glam up their MOTDs in an instant.
NARS and Christopher Kane NeoNeutral Summer 2015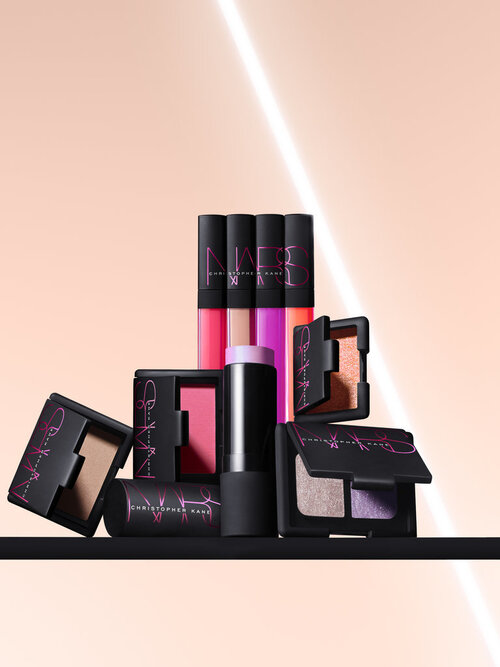 NARS get women, and they always collaborate with the right people for stunning collections. Their recent NeoNeutral Summer 2015 cosmetics collaboration with Christopher Kane, a designer known for his feminine pieces with pops of pink, purple, and orange hues, made his signature aesthetic come to life in makeup form with NARS. Alongside his neon colours are his nudes that perfectly captures the bright and shimmery shades for a well-illuminated look.

BH Cosmetics and Carli Bybel Palette
by Carli Bybel
Another set of highlighting, glittery, and nude shades (but this time in one palette) is from the "bang for your buck" brand, BH Cosmetics. In collaboration with Youtuber Carli Bybel, the 14-colour highlighter and eyeshadow palette was created so that everyone from all walks of life can get that flawless glow on the tops of their cheeks and lids.
Nails Inc alice + olivia Nail polish collection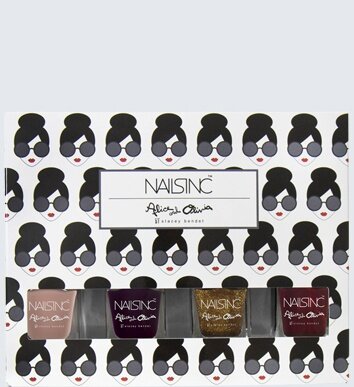 Last but not the least is a collab collection of Nails Inc with fashion leader alice + olivia by Stacey Bendet. It's inspired by their Fall/Holiday 2015 Collection with a dark bohemian twist. The colours remind us of fall, wine colours, gold jewellery, and pumpkin spice lattes--a great addition to your nails for an effortless statement!
--------------------------

Have more makeup collabs you want to share?
Let us know in the comments below!