(cover photo from thechicsubject)

You could say that 2015 was the year of comebacks such as flannel shirts, overly drawn lips, flared jeans, bell sleeves, and the like. Numerous people started dressing up like they were going to Coachella every day, and others like they were heading to a Nirvana concert.
While those styles are truly gorgeous, we all have to move on! They're now a thing of the past. And while some of them have the ability to become classic and timeless, the others just have to go. So let's make 2016 the year of "clean and sophisticated" style by changing up our wardrobes with these 6 fashion trends we hope to let go of this year!
--------------------------
Overly Ripped Jeans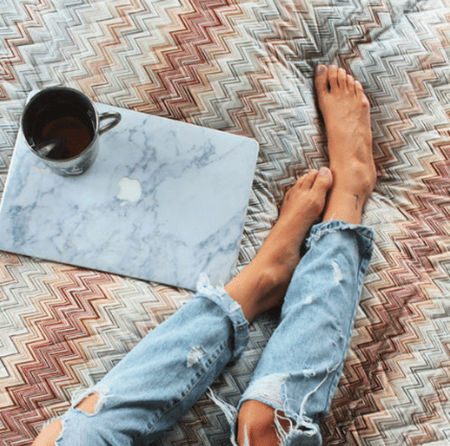 (photo from AngelineZhang)
There's nothing wrong with rocking a pair of jeans with a cut or slash here and there. It looks chic and down to earth, actually! But when they look like they were mauled by a bear, why even bother wearing pants? You would look better with a pair of distressed shorts!