Get ready for the resurgence of the new Coach – where leather, creativity and craftsmanship meet again à la 1941 – this time with a refreshing touch that is both classic and modern at the same time.
To celebrate its 75th birthday this year, Coach debuted their
'Coach 1941'
Spring Summer 2016 collection
with its first-ever runway show in New York. We wish we were there, mostly because we wanted a piece of the sartorial action. So imagine our glee when the collection hit our local stores. Because if there's one thing we love about Coach, it's the American brand's strong hold in the leather goods and accessories department. The story began in 1941, but it is most certainly not ending anytime soon!
While Coach 1941's Spring Summer 2016 is 100% Americana-inspired to celebrate the brand's heritage, it is also 100% made for wherever you are. Whether you're the artsy-fartsy who spends your days in art galleries, or the girl about town on your routine café or bar runs, the collection's footwear is going to be a staple in your personal wardrobe. Tried, tested and proven, we round up six fresh ways to wear our favourite Coach Spring Summer 2016 footwear picks.
--------------------------
The Americana
Mother Earth is your friend, and nothing excites you more than breathing the freshness of the great outdoors. These Patchwork Bandit cowboy-inspired booties, printed with delicate florals in multi-colours, are a great add-on to your nature-loving ensemble.
The Urban Jet Setter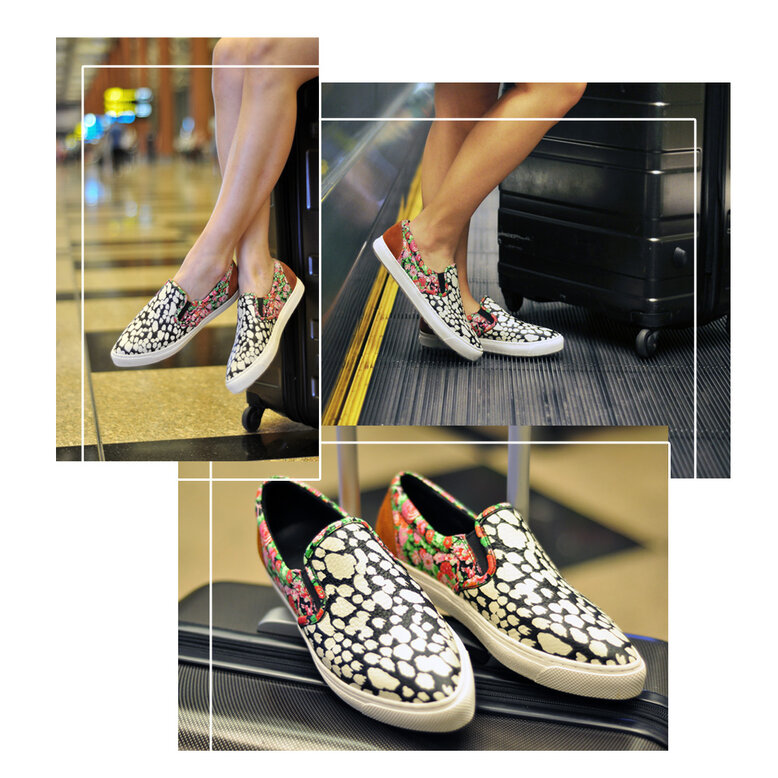 If you're constantly travelling, odds are you'll find yourself sacrificing personal style for comfort more often than not. Get savvy and stylish with this comfy pair of Printed Leather Sneakers. It features a cowboy-boot toe and Coach's signature saddle colour at the heel.
The Artsy-Fartsy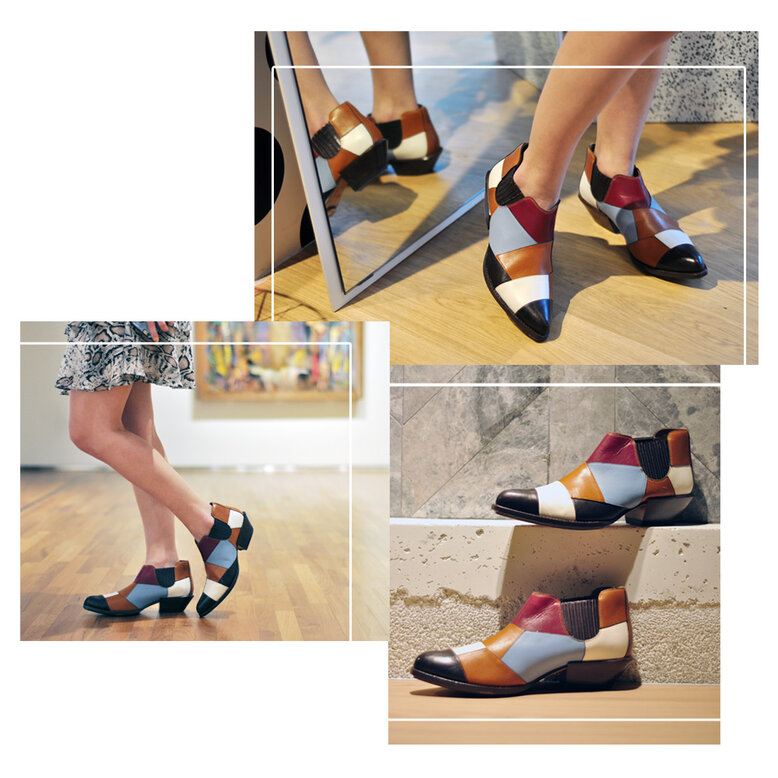 The best kind of weekend is one spent at the local museums and art galleries. Turn your creativity into material possession with this pair of Patchwork Bandit shoes, with its refined leather in various shades craftily pieced together by hand. There's no better way to stimulate and inspire the artistic soul in you.
The Music Enthusiast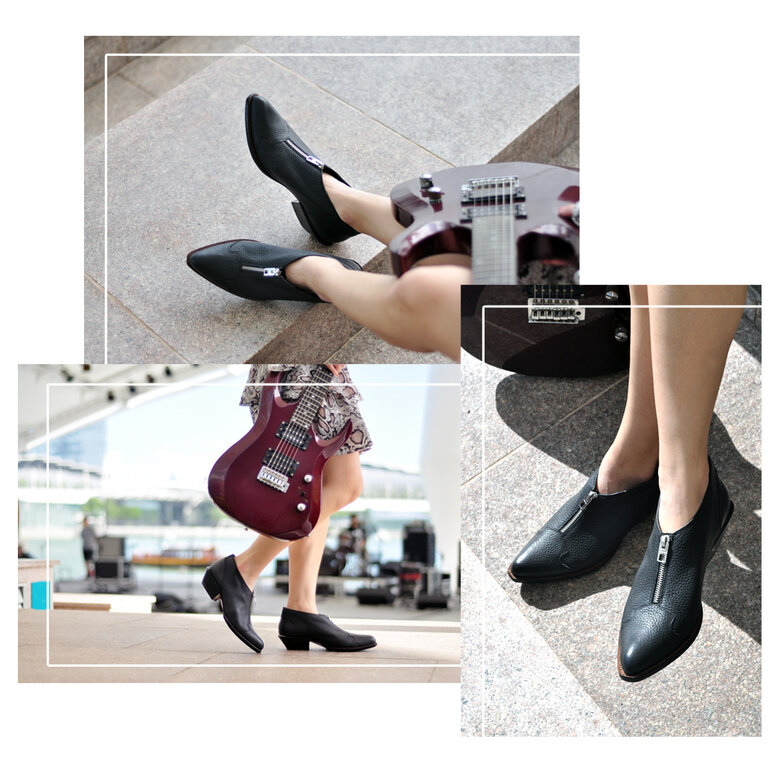 Often sighted at the latest music festivals? Because music and fashion make a formidable duo, make sure you look every bit like the edgy music fanatic with these full- black Bandit zip shoes. Its double-four construction allows you to rock out at ease with maximum durability.
The Trailblazer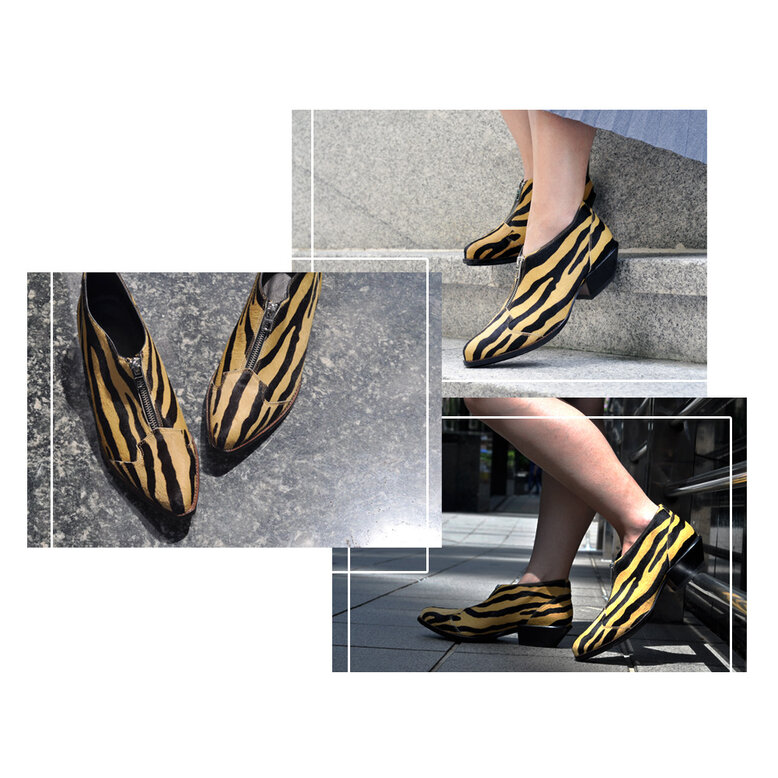 You are always at the forefront of every trend, and fashion is your sustenance. Fuel your flair for standout styles with statement footwear that can only come from a heritage brand like Coach. These zebra-printed Bandit zip shoes are made from haircalf for an extra boost of chic.
The Girl About Town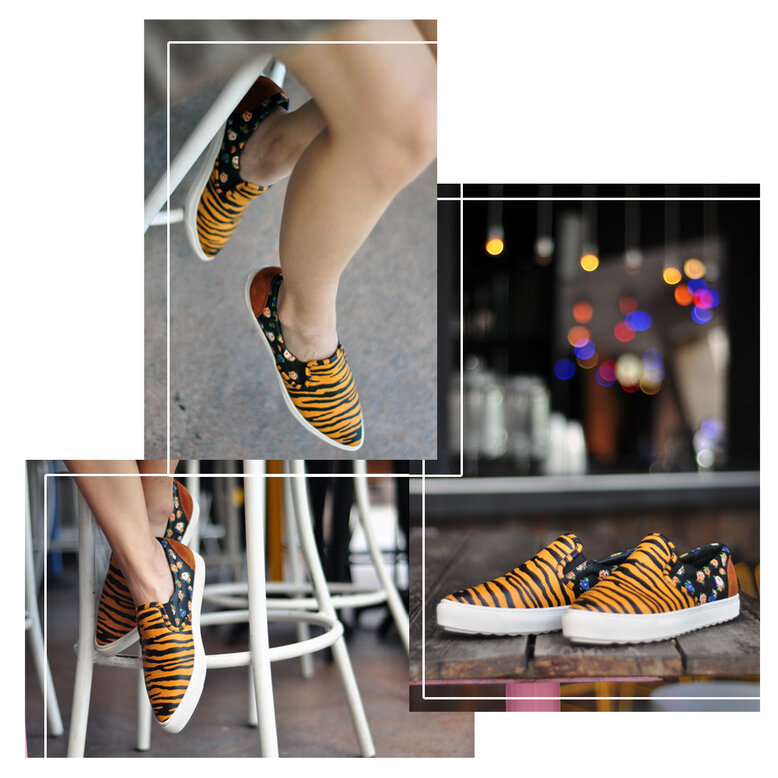 When it comes to painting the town red, these slip-ons score an 'A' in function and fashion. For all your social gatherings, don this pair of Printed Leather Sneakers, finished with feminine floral prints juxtaposed against tiger prints. Fierce!
--------------------------