(cover photo from tintedwhiteroses)

With the Koreans' clear obsession for flawless beauty, it isn't surprising that fresh and unique makeup styles emerge every other month. Through the Laneige Perfect Renew Regenerator global launch in Singapore recently, we were lucky to meet Cat Koh, Laneige's Global Makeup Artist, who guided us through six trending K-makeup looks of the moment.
So if you're a fan of Korean beauty, or beauty in general, keep reading for the six Korean beauty trends you should be trying right now!
--------------------------
Puppy Eyes Makeup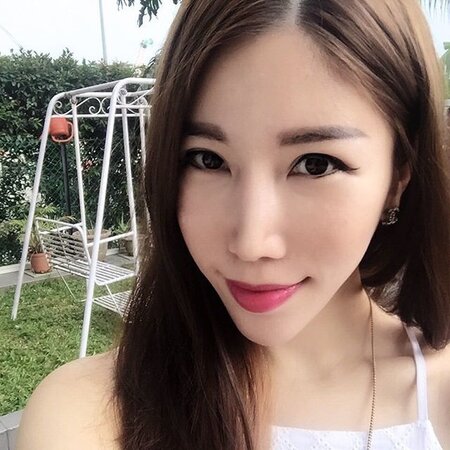 (photo by ssydneyho)
Korean girls are now choosing adorable puppy eyes – as opposed to the fierce cat-eye flick – that are round and irresistibly affectionate. To create this look, line the mid-slant of your eyes by creating a downward flick and connecting it to the lower lashline to the middle.
Once connected, there should be a small triangle pointing to the south. Fill in the gaps with black eyeshadow. For the remaining space underneath the eyes, fill in with shimmery white eyeshadow for that beckoning look.