(cover photo from tintedwhiteroses)

With the Koreans' clear obsession for flawless beauty, it isn't surprising that fresh and unique makeup styles emerge every other month. Through the Laneige Perfect Renew Regenerator global launch in Singapore recently, we were lucky to meet Cat Koh, Laneige's Global Makeup Artist, who guided us through six trending K-makeup looks of the moment.
So if you're a fan of Korean beauty, or beauty in general, keep reading for the six Korean beauty trends you should be trying right now!
--------------------------
Puppy Eyes Makeup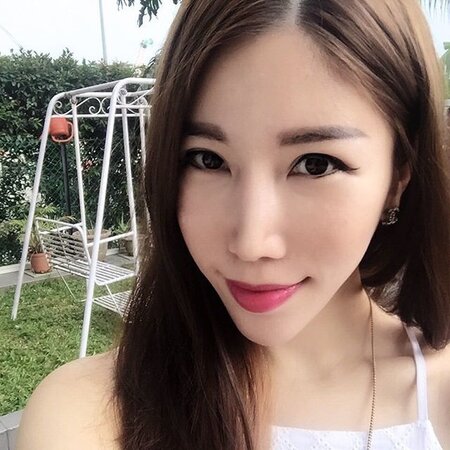 (photo by ssydneyho)
Korean girls are now choosing adorable puppy eyes – as opposed to the fierce cat-eye flick – that are round and irresistibly affectionate. To create this look, line the mid-slant of your eyes by creating a downward flick and connecting it to the lower lashline to the middle.
Once connected, there should be a small triangle pointing to the south. Fill in the gaps with black eyeshadow. For the remaining space underneath the eyes, fill in with shimmery white eyeshadow for that beckoning look.
Mul-Gwang Makeup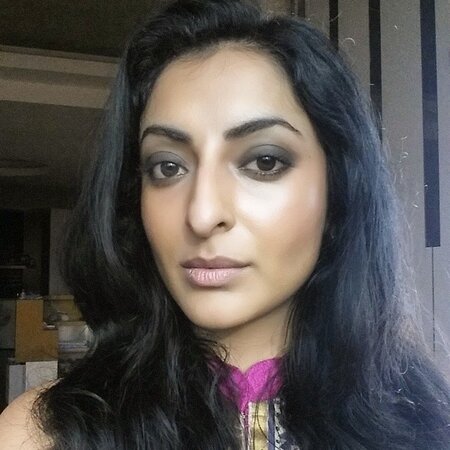 (photo by SmitaDeSouza)
Looks like the dewy, radiant look that is quintessentially K-beauty is not going away any time soon. With the rise of the BB makeup cushions, the moist Gwang texture can be easily achieved with just a few dabs of the BB Cushion's sponge on the face. Lightly set with translucent powder to keep the luminous, ethereal glow.
Aegyo Sal Makeup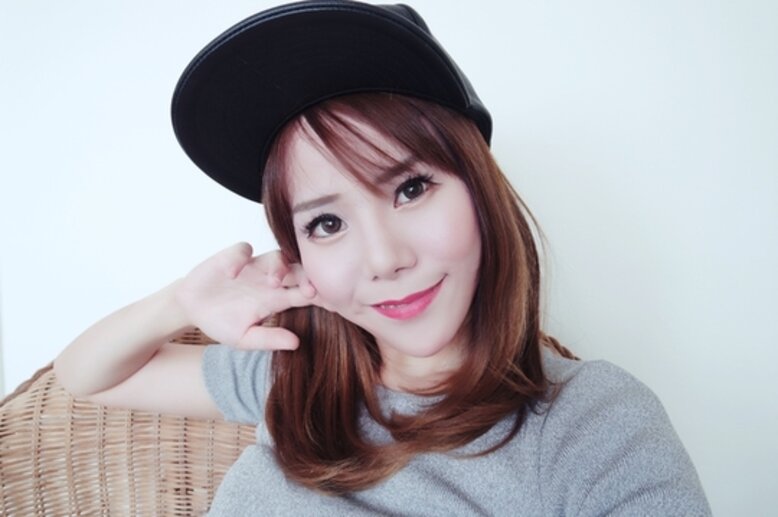 (photo by Aggylow)
Yes – showing off your eyebags is now a thing. Koreans are creating the illusion of eyebags to give off a sweet, youthful look. To get eyebags sans surgery, wash the lid with soft beige makeup. Create an illusion of a larger crease by applying the brown halfway – a bit above your normal crease.
In a gentle swiping motion, balance the shadow underneath by applying soft brown eyeshadow under the eyes. Make sure to leave a space to fill in shimmery white eyeshadow in between the lower eyes and brown shadow. The after-effect would be that coveted Aegyo Sal look.
Gradation Makeup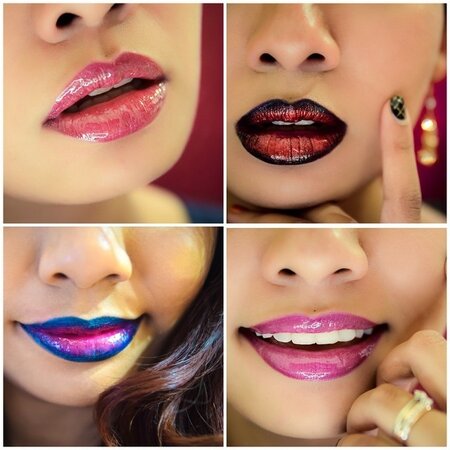 (photo by penmyblog)
Koreans may be slightly subtle on the eye makeup department, but they love their lip colours. Getting the gradation lip look is quite simple. First, fade out your lips' edges with concealer. Then, gently dab a bold matte lip tint on the center and purse your lips. Seal off with lipgloss for a more three-dimensional finish.
Cherry Blossom Makeup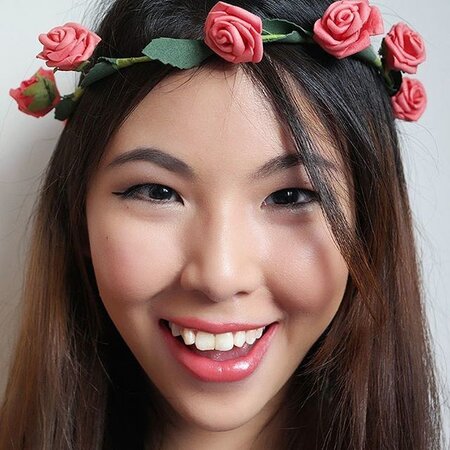 (photo by fionaseah)
For a circular doll-like effect, pink blushes are lightly tapped on the apples of the cheeks. The cherry blossom look does not confine the pinks to their cheeks – they are also applied generously on the eyelids. Soft and light to the eyes, it delivers an ultra-feminine and romantic look.
Vampire Makeup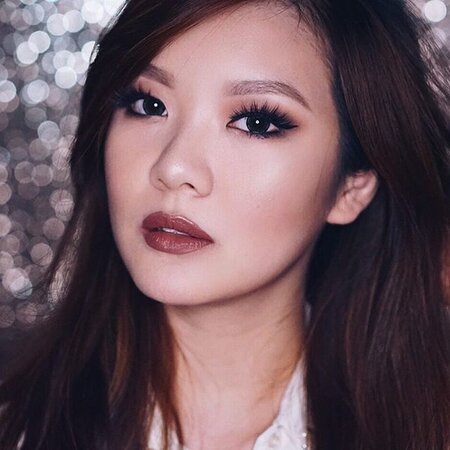 (photo by emilyquak)
The vampire makeup utilises a palette made up of wine, champagne and burgundy colours. Set against light, fair skin, it usually features a pair of smokey eyes – usually complemented with a sleek liner fleek – paired with dark lip colour for a sexier vibe.
--------------------------
Which is your favourite Korean makeup trend of the moment? Tell us in the comment section below!