(cover photo from CelineChiam)

Taking two hours to get glammed up is like a spa treatment for us beauty junkies. But, just like those treatments, it can't be an every day thing. Most of us don't even have an hour or so to get ready in the morning, so we often have to resort to tried and tested multi-purpose beauty products.
Multi-purpose products are amazing because these timesavers will surely get you out the door in under 30 minutes or much less! They're even perfect for traveling because they take up little space in your luggage! So if you want to cut your beauty routines in half, but still look gorgeous, keep scrolling down for the 6 multi-purpose beauty products that are perfect for travelers and gals on-the-go!
--------------------------
Cushion Foundations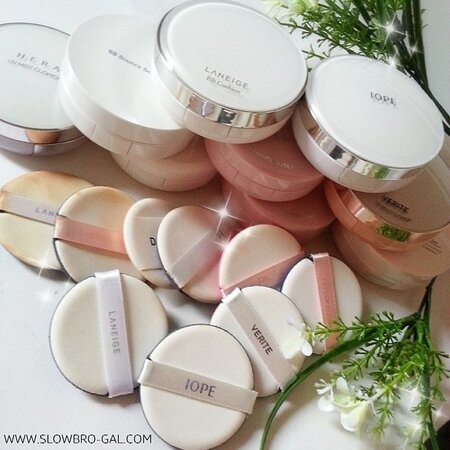 (photo from Slowbrogal)
A moisturiser, foundation, and SPF in one? Yes, please! Cushion foundations are all the rage now, and for good reason — they're extremely compact and easy to use, and they treat and even out the skin! So if you find that you lack the time to properly apply your moisturiser, foundation, and sunscreen, just pat this on your face and you'll be good to go!
Lip and Cheek Tint

(photo from charleneajose)
One of the first multi-purpose products to come out in the beauty market, lip and cheek tints have come a long way since then! Now, their formulas range from sheer to opaque, shimmery to matte finishes, and compact to stick forms! Whichever formula, colour, and finish you want, you will surely find it in this 2-in-1 product to give you that natural-but-gorgeous flush!
Contour Kits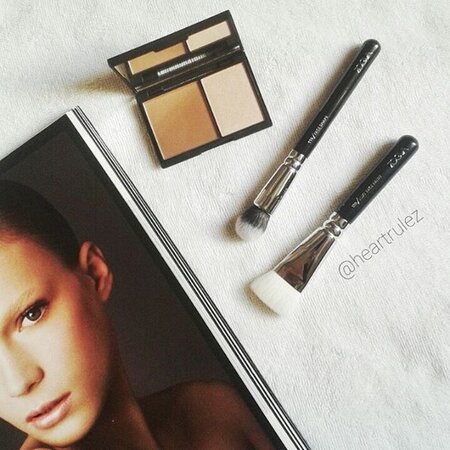 (photo from JhessicaRecto)
When we say "contour kits," we don't mean those large palettes, but the tiny ones that look like eyeshadow duos. These kits, if you haven't already guessed, make great eyeshadow duos! The highlight shade will beautifully awaken your peepers, while the contour shade will add subtle definition to the, so you can get a chiseled face and defined eyes in just one small compact!
Waterproof Mascara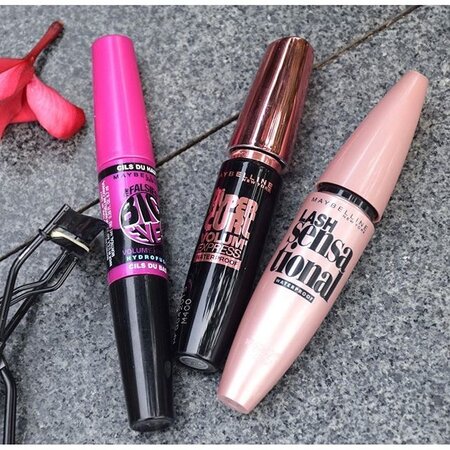 (photo from SapphireZiva)
Besides being able to hold a curl for days, waterproof mascaras make excellent eyeliners. How? Simply take an angled brush, dip it into the mascara wand, and line your eyes! If you want to go for a smokey smudged out look, just take a smudge brush and softly brush it up near your lashes for that "perfectly imperfect" look.
Micellar Water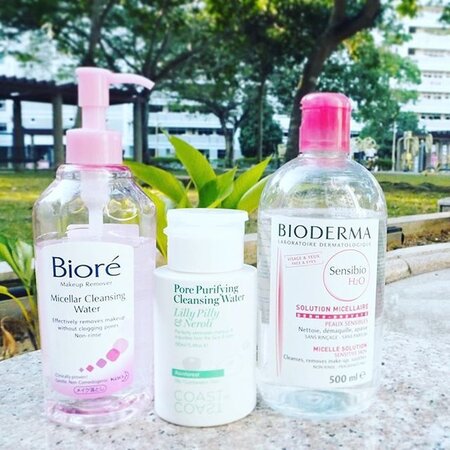 (photo from lunarrive)
Forget about a separate cleansing balm or oil to remove makeup, another cleanser, and a toner because micellar water will do all of that for you! If you like doing double cleanses to thoroughly remove your makeup at night, just take a second cotton pad and rub this all over your face! It will cleanse just as well and tone your face to get you ready for your moisturiser or cream!
Eyeshadow Sticks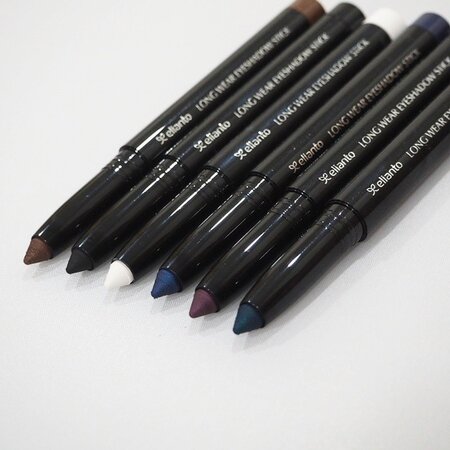 (photo from Jessying)
If you're not a huge fan of contour kits and just want a simple eyeshadow look, then eyeshadow sticks will be your new go-to, which excellently work as eyeliners too! Plus, they're great for day-to-night makeup transformations because by simply applying it all over your lower lashline, you will have yourself a smokey eye look that took less than a minute to do!
--------------------------
What are your favourite multi-purpose products? Tell us in the comments below!