(cover photo from CelineChiam)

Taking two hours to get glammed up is like a spa treatment for us beauty junkies. But, just like those treatments, it can't be an every day thing. Most of us don't even have an hour or so to get ready in the morning, so we often have to resort to tried and tested multi-purpose beauty products.
Multi-purpose products are amazing because these timesavers will surely get you out the door in under 30 minutes or much less! They're even perfect for traveling because they take up little space in your luggage! So if you want to cut your beauty routines in half, but still look gorgeous, keep scrolling down for the 6 multi-purpose beauty products that are perfect for travelers and gals on-the-go!
--------------------------
Cushion Foundations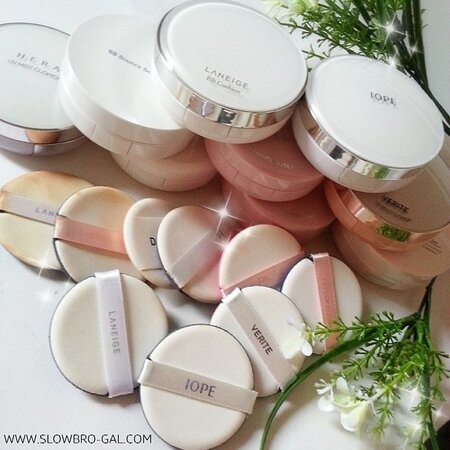 (photo from Slowbrogal)
A moisturiser, foundation, and SPF in one? Yes, please! Cushion foundations are all the rage now, and for good reason — they're extremely compact and easy to use, and they treat and even out the skin! So if you find that you lack the time to properly apply your moisturiser, foundation, and sunscreen, just pat this on your face and you'll be good to go!