It's finally October and you know what that means--it's Breast Cancer Awareness month! As young women, this may not be a big issue for you yet; but thousands of women have already been affected by this disease. A little help goes a long way--even something as simple as sharing how you can financially help the breast cancer community in need.
That's why the Estée Lauder Companies have taken on the initiative in spreading awareness and support for Breast Cancer research. For over two decades, the Breast Cancer Awareness (BCA) Campaign has continued to champion the cause across more than 70 countries. Now, their campaign has raised more than USD58 million to raise awareness and support global research, education, and medical services.

And now it's your turn! Help spread breast cancer awareness through these products! You have 6 to choose from!
--------------------------

Estée Lauder Evelyn Lauder And Elizabeth Hurley
Dream Pink Collection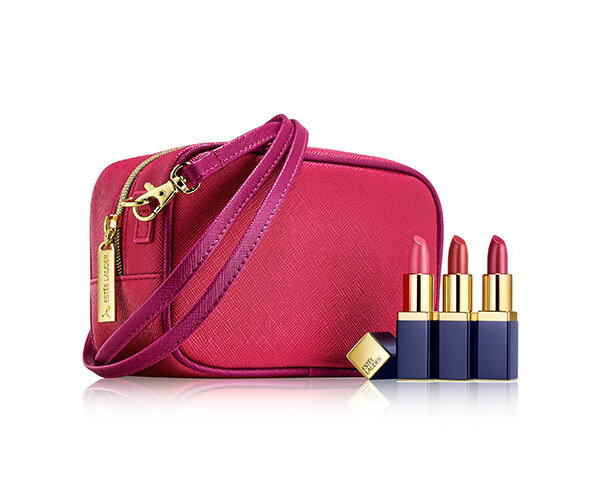 Wear pink the best way possible--on your lips! Estée Lauder has three mini Pure Color Envy Sculpting Lipsticks in Rebellious Rose, Powerful, and Tumultuous Pink for you to use everyday or to stash in a beautiful pink sling bag. 20% of the retail price goes to the BCA (Breast Cancer Awareness) campaign.