A stylish cut should always complement our face shape and most importantly make us look sleeker and slimmer. Thankfully, our prayers have been answered by L'Oreal Professional as this season's hair trends are focused on just that--to make us look sleek and slim through different hairstyles.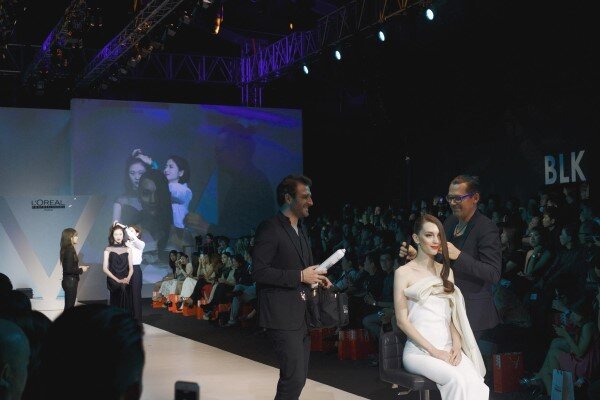 During Singapore Fashion Week, L'Oreal Professional showcased a number of the hottest and most-wanted looks of the season at their "Live Like A Star" show last week. The spotlight was on Korean celebrity hairstylist, Cha Hong, and world-class hairstyling legend, Christophe Gaillet as they presented their interpretation of the coveted "V-Look" which accentuates the face and have a "face-slimming" effect.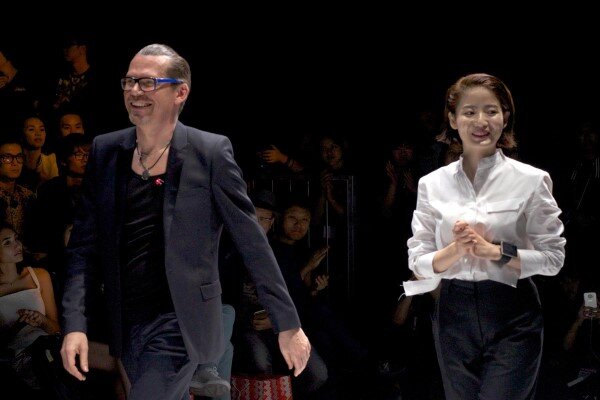 The anticipated event was also graced by L'Oreal Professional's first and only Asian Ambassador, K-drama Queen, Yoon Eun Hye (Coffee Prince, Princess Hours, and My Fair Lady) who sported the flattering "V-Look".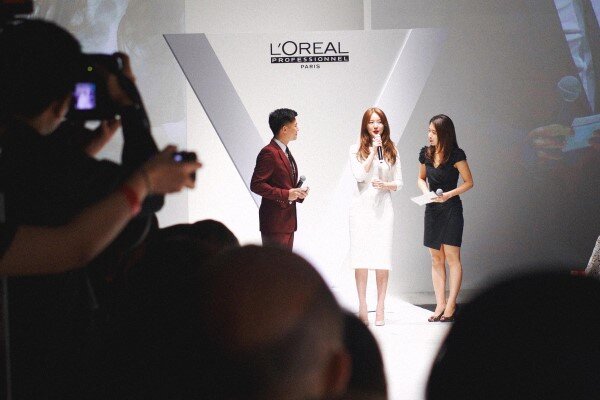 The "V-Look" is the first L'Oreal Professional hair cut and colour service that was created specially to cater to Asian consumers. If you're loving what you're seeing already, you'll be pleased to hear that the service is being rolled out from June 2015 at all partner salons!
I was sent down to the tent to cover "Live Like A Star" and bring to you ladies my favourite "V-Looks" as seen fresh off the runway.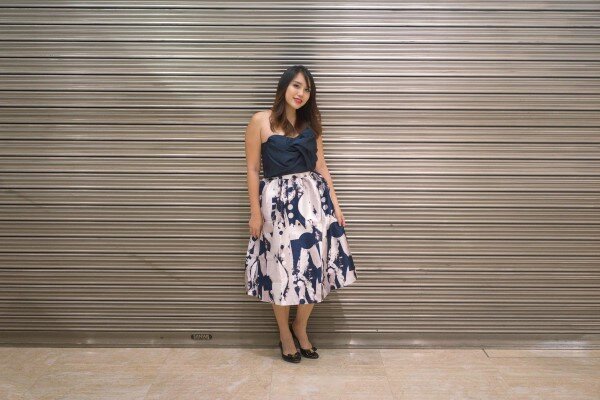 Here are 6 stunning looks which caught my eye last week during the show that you will surely fall in love with!
--------------------------

Sun-kissed, Side-swept, and Tousled

By: Cha Hong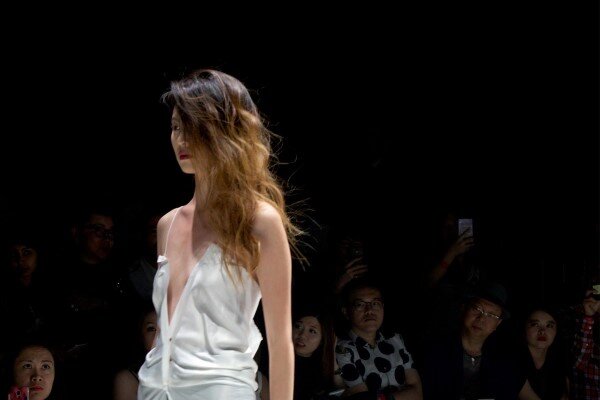 Tousled waves cascade down on one side of the face. If you thought the neatly arranged side-swept look was getting stale, Cha Hong has given it a sexy (out of bed) twist. Also, it looks like the sun-kissed treatment of the balayage effect (with a combination of deep browns tones giving way to beachy blonde ends) is a trend that will continue to stay.
Short, Sharp, but Natural

By: Cha Hong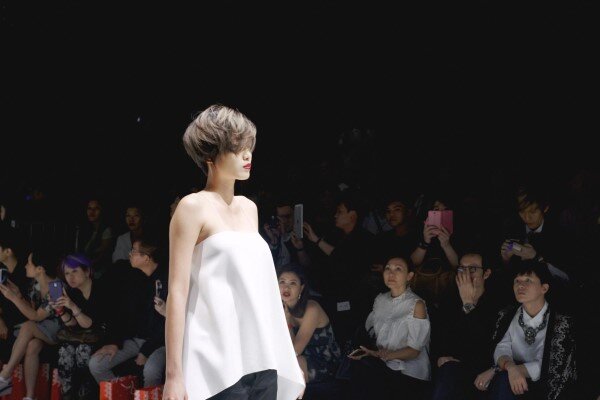 Just the way K-stars love their 'dos, Cha Hong has created this short style that features a beautiful natural movement and in lovely chocolate tones. While I'm not usually a fan of short hair, I was fixated on this stylish and chic look.

--------------------------

Pouffy Beehive
By: Christophe Gaillet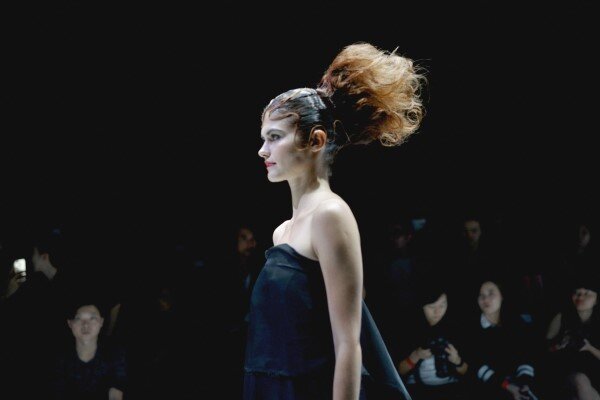 Known for his showy demonstrations and intricate updos (all done with pizazz), Christophe Gaillet got my jaw dropping with this elaborate poofy updo which is essentially a reinterpreted beehive. He's big on volume and he has that sitting high and pretty.
--------------------------

Elegant Chignon
By: Christophe Gaillet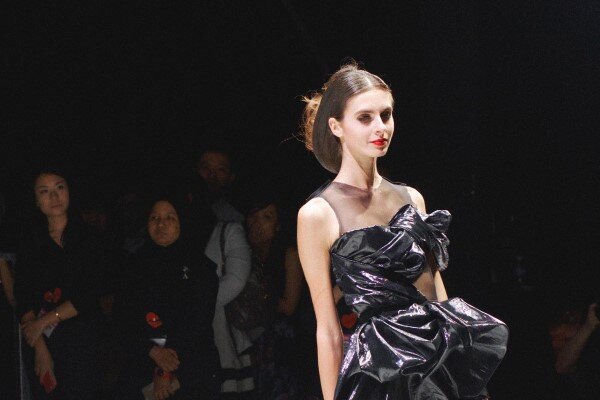 Once again, Christophe Gaillet takes a classic style and puts his own unique spin on it. The French hairstyling maestro showed us how a chignon is done. From the front, it's a classic and demure look, from the back, it is seriously avant-garde and edgy. If there was a look I'd die to have done, this is it.
Faux Mohawk
By: Christophe Gaillet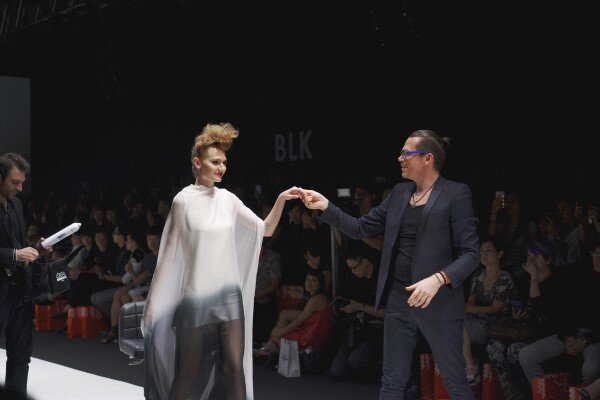 I could not believe my eyes as Christophe Gaillet deftly teased, flipped, and tucked hair as if he were doing origami. A folded in portion here, a pull there, and suddenly a simple curled french braid was transformed into a faux mohawk that blew my mind. This is by far one of my absolute favourite looks ever. It's a pity I wasn't able to take a video of it in action, because if you could see it, you'd be as flabbergasted by his speed, dexterity, and limitless creativity as I was. Phenomenal!
--------------------------

Glittering Headpiece Bun
By: Christophe Gaillet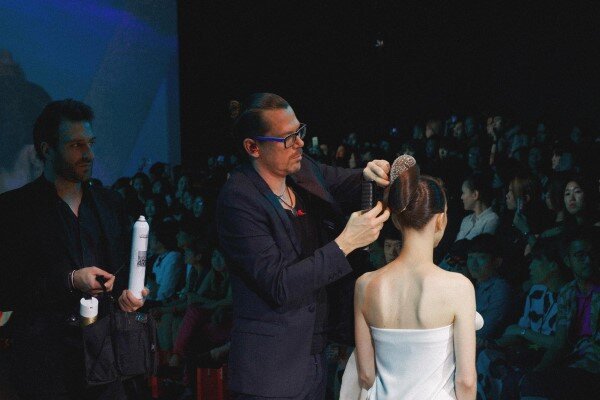 And there I thought I'd seen it all. Christophe Gaillet's final showcase was an updo intricately wrapped around a glittering head piece that peeked out from the bun. I couldn't help but love the flow, simple elegance, and classiness of a slicked back look culminating in a high oval bun.
--------------------------

What were your favourite hair looks? Let us know in the comment box below!