With the increasing number of Korean skincare brands as well as fashion styles entering the region's beauty and fashion scene, Korean beauty styles are definitely here to stay. I once had the chance to be involved in a K-Beauty makeover session and it surprised me how easy it is to achieve that K-Beauty look.
So I went ahead to find out more about how to ace this makeup look to share with all who are looking to get in on the Korean-wave.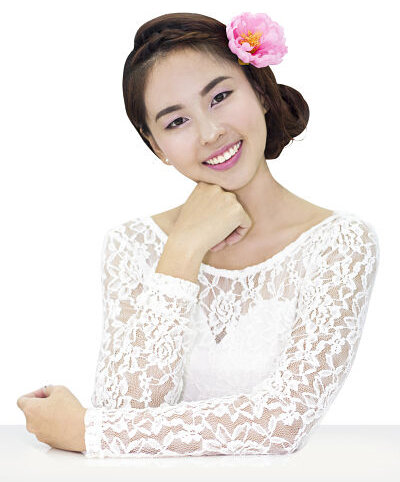 First up, let me introduce to you my Korean idol, Ponysmakeup.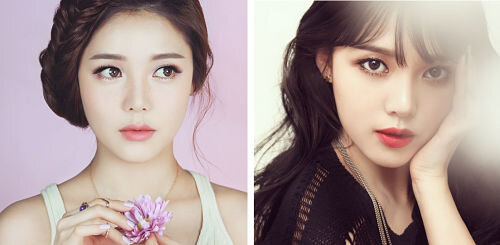 (Photo from ponysmakeup instagram)
I chanced upon her makeup videos one day on youtube (ponysmakeup) and have become her follower ever since. Her angelic face and great makeup skills always turn her into the perfect K-beauty, whether she's going for that feminine look or red carpet look. Her makeup tutorials also always come with thorough and clear explanation, which make it easy for viewers to follow.
Now here are some of the crucial pointers to look out for when achieving that K-beauty look.

1. Dewy skin with fillers effect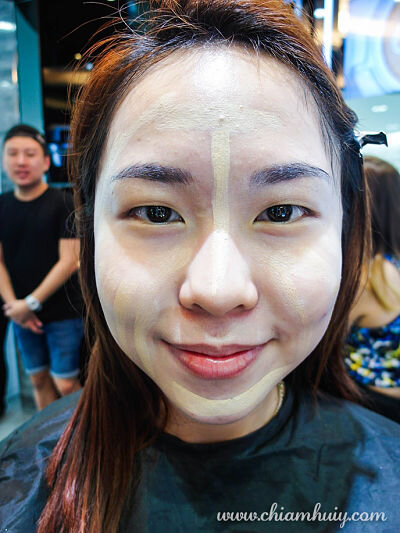 I can't emphasize how important it is to keep it all natural for Korean looks. To start off, keep your base natural, something like a 'no-makeup makeup look'. Ditch the bronzers because having a defined and contoured face is against the Korean look. The key to the K-beauty look is for the face to look chubby and supple. However, you may still use bronzers sparingly on the circumference of your face to achieve a smaller looking face.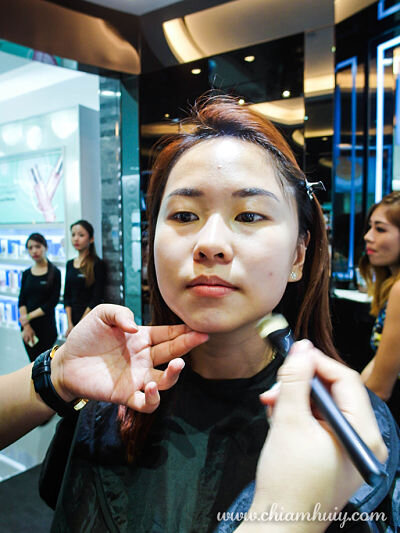 To achieve that dewy-skin look, use matte liquid foundation or BB cream with minimal powdering. Then, use a lighter shade for your concealer or highlighter to highlight areas of the face like your cheekbones, middle of your forehead, and nose bridge. This brings light and attention to these features and is commonly known to create the illusion of fillers.
2. Straight natural brows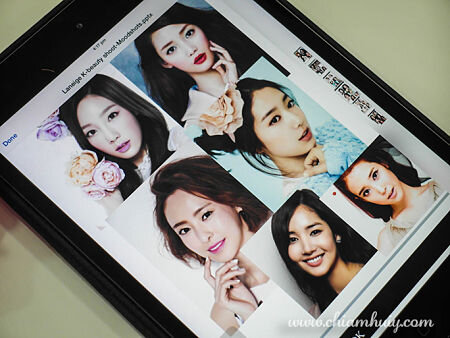 The Koreans favour straight brows to bring out innocence along with the puppy-eyed look. The elimination of the brow arch reduces the fierceness and assertiveness, which are both big no-no for soft Korean looks.
To be able to draw straight brows, first trim your natural brow shape. A quick tip is to draw the outline of straight brows with a light eyebrow pencil and trim any excess brow hair that is out of the line. Do this with caution or you may end up with uneven brows!
Next, select the right shade for your brow colour. Depending on your hair colour, you may want to use brow tints or brow mascaras to match your brow colour to that of your hair. Don't forget the rule of getting 2 shades darker for the brows for lighter hair, and 2 shades lighter for darker hair.
3. Gradient lips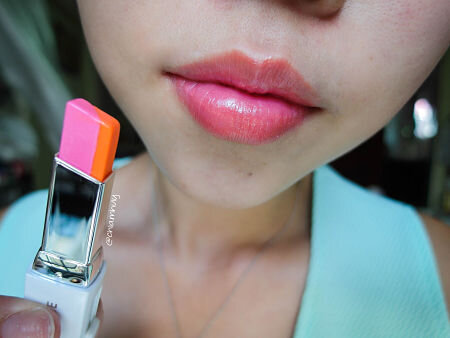 Koreans like it simple and subtle, which is why they were the ones who popularized the gradient lip trend. Instead of a solid harsh lip colour, creating a gradient lip requires 2 or more colours to achieve that fading-out effect. You can achieve this by blending out your lipstick with a concealer or mixing a lighter-toned lipstick with a bolder-toned one.
If not, LANEIGE's newest Two-Tone Lip Bars are made to ace the Korean gradient lip look. At the end of the day, make it such that you look like you've just had a bright cherry lollipop and you're good to go!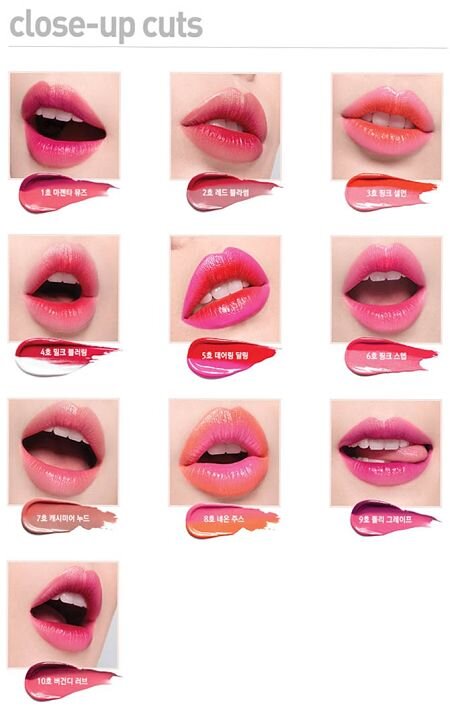 4. Big droopy eyes

Give yourself the watery-eye look by winging your eyeliner downwards. A good tip is to avoid harsh liquid liner and instead use pencil liner or eyeshadow. Connect the upper eyeliner to your lower line to complete the eye look. Finish up with gentle colours like pastels or earthy tones. Since the key is to go natural, avoid bright, contrasting colours as you really don't want the look to be too dramatic.
5. Natural hairstyles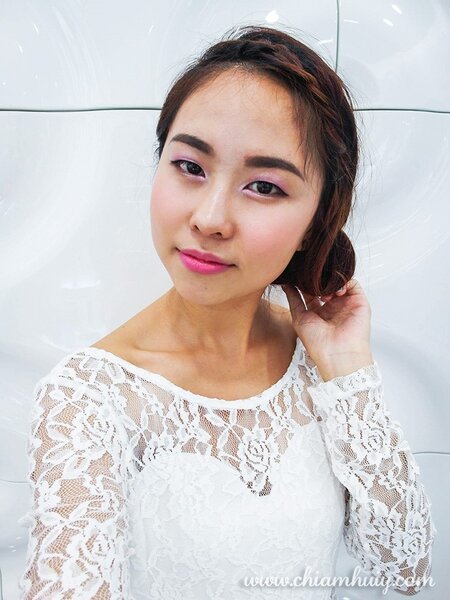 Koreans tend to keep their hairstyles very simple. The easiest way to do this is to go for natural curls. Try using large heating tongs for the natural wavy hair look. If not, you can braid up your hair and do a low bun like how I have done it here. All in all, it's about how the makeup complements the look. Tip: For K-pop star looks, putting on a hiphop cap and wearing high chunky shoes also does the job!
6. Good Skin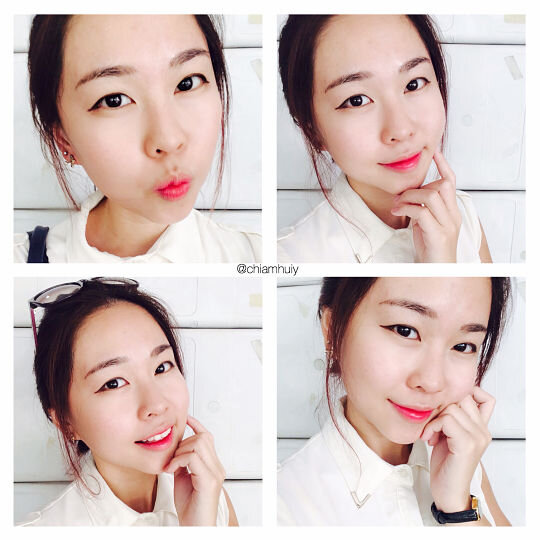 You might not be able to tell, but I actually skipped foundation in this collage of photos. What I'm trying to bring across is that a good face canvas is the prerequisite for the perfect K-beauty look. Make sure you have a proper skincare regimen that will take good care of your skin. That way, you can just use makeup to enhance your look rather than hide any flaws.

In the photo, I created the gradient lip look by dabbing red lip tint on my inner lips while concealing the outer rim. I've also drawn my eyeliner slightly downward unlike my usual cat-eye look. At the end of the day, creating a K-beauty look isn't as hard as it may seem, it's all about knowing the tips and tricks that form the basics of the look.
Which K-beauty trick will you be trying next? Let us know in the comments below!

Want to know more about Celine? Follow her here!