*scroll down for a discount code to www.asos.com
When we think of London Fashion, we think: accessibility, structure, and chic practical pieces. It's less about the in-your-face city glamour, and more about embodying that chic-city-street aura which is essentially all about combining comfort, composure, style, and a dash of edge. So as inspired by ASOS' Autumn/Winter 2015 Collection, we're putting the spotlight on London Fashion and showing you 6 ways to style and rock your way into being London-chic.

Here are 6 London-ready looks made wearable for our region's warm, humid climate. London fashion made chic, affordable, and weather-friendly...yes please!
--------------------------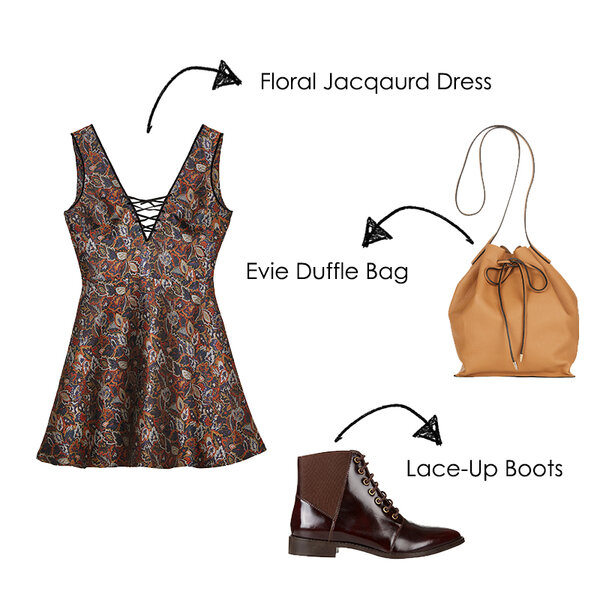 Channel your down-to-earth, bohemian-flower-child with this short and flirty, Floral Jacquard Dress. Pair it with lace-up boots and a duffle bag for an effortless bohemian-street style that flows with your every whim.