For us, a white tee is a closet essential because of its versatility. It is universally flattering and makes an excellent base for all outfits, becoming a must-have for us for years and years – a far cry from its original use of being a "lazy Sunday" or workout top. In fact, even
our favourite modern style icons love to rock a white tee
.
Want to learn new ways on how you can style your own LWT (little white tee)? Keep reading below for our seven tips on how to elevate your look with this wardrobe staple.
--------------------------
Under a velvet dress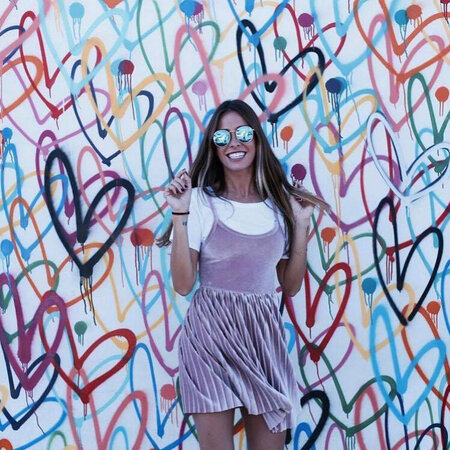 (Photo from: @asos)
With the 90's aesthetic back in full force this year, tons of style stars have been sporting a white tee under a simple dress. To stand out from the crowd, instead of wearing it under a simple black or red dress, opt for something bold like this purple velvet dress. It's eye-catching and can be taken from day to night.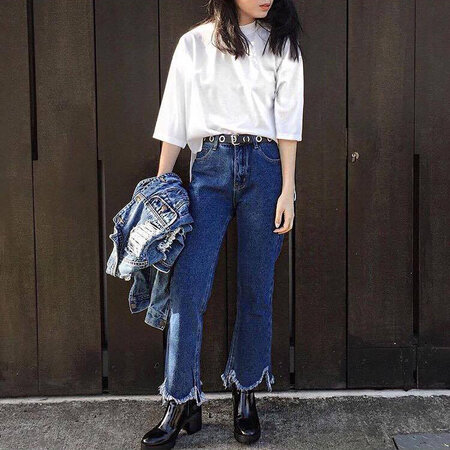 (Photo from: @zalorasg)
Tucking a shirt in your jeans is nothing new. But if you "half-tuck" it in, it adds a cool-girl twist that will transform your look into an OOTD-worthy ensemble.
--------------------------
With slacks and a bold purse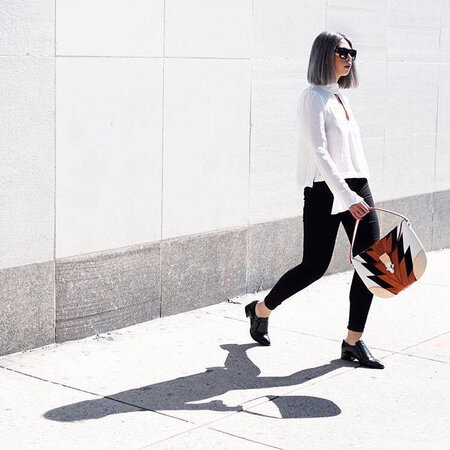 (Photo from: @tarmarz)
Perfect for work, cocktail hour and even fashion week, pairing a white blouse with dressy pants and a unique purse takes it up a notch – giving that effortless, Parisian vibe that everyone loves to emulate.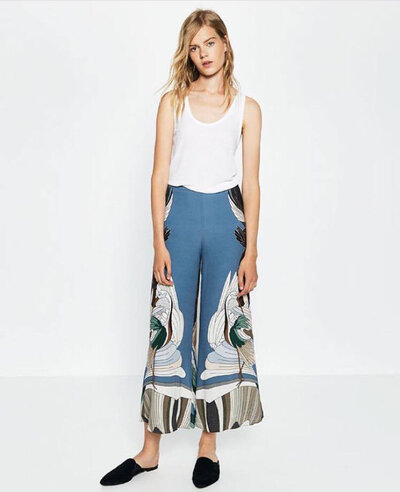 (Photo from: @zara)
Besides elongating your frame to make you look taller, a white T-shirt with flared pants is great for those days when you want to put in minimal effort to creating your outfit but still look amazing. Pair it with a no-makeup makeup look or a classic red lip, and you'll be ready to go.
--------------------------
Pop of leather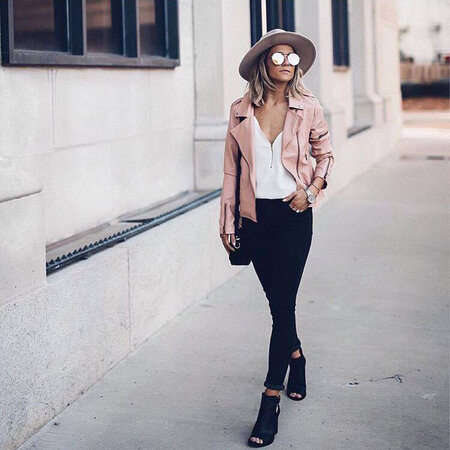 (Photo from: @forever21)
Whether it's a jacket, skirt, shoes, or shorts, pairing leather with a white tee is a match made in fashion heaven. The materials beautifully contrast, and the finish creates a rocker chick look that's both edgy and classy.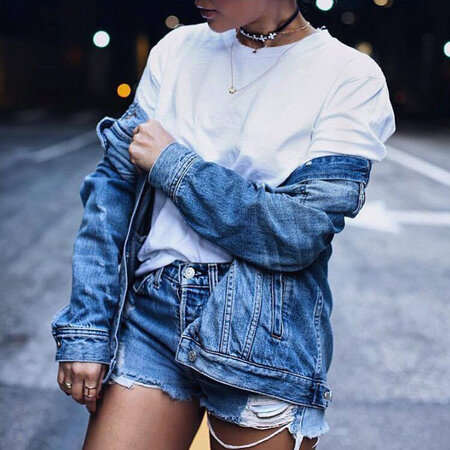 (Photo from: @simplysona)
There's no wrong way to wear the denim-on-denim trend if you have a LWT to pair it with. The crispness of the shirt's colour adds a beautiful "break" in the outfit, preventing a look that can overwhelm you.
--------------------------
Menswear-Inspired
(Photo from: fashbrown)
Combining a white tee with lacey shorts and an oversized blazer? The perfect androgynous-inspired outfit that you can wear wherever you go.
--------------------------