We're still not over Thank U, Next, but Ariana Grande's already launched another song we can bop to and this time, it's all about luxe, glamour and treating your main girls right. While it starts off sounding like a reprised version of The Sound of Music's My Favourite Things, the Dangerous Woman singer's new single 7 Rings actually references the finger bands Ari and her six girl friends got last December. Four of those ladies share writing credits for the song.
After listening to this friendship anthem on loop, it definitely got us thinking: why not take a few notes from the songstress' book when it comes to gift ideas? While we can't write a chart-topper with our best friends as she does, one thing we can do is pull off a Grande gesture (pun obviously intended) for our BFFs with these friendship rings.
Poh Heng Trust Diamond Ring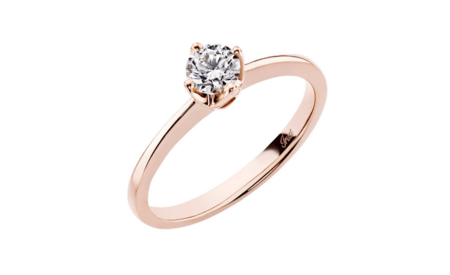 Price unavailable
A precious piece for a precious person, this beautiful Trust Diamond Ring in rose gold is just like any other long-lasting friendship: simple with a shine that's everlasting. The band is engraved with the word 'trust' that symbolises the foundation of a bond that is sealed, unbroken and forged through time, making it the perfect talisman for more years of great memories to come.
PANDORA Sparkling Arrow Ring
Price unavailable
Some friendships come and go but the true ones are made stronger by honesty, support and loyalty. True friends are those who will never sugarcoat criticism and would offer a hand at the most difficult situations, making sure that everyone is always moving towards the right direction no matter how trying things can be. Our best pick for this type of bond? This Sparkling Arrow ring with the word 'loved' engraved on its band, symbolising a strong and supportive relationship between the truest of comrades.
Niessing Twist Ring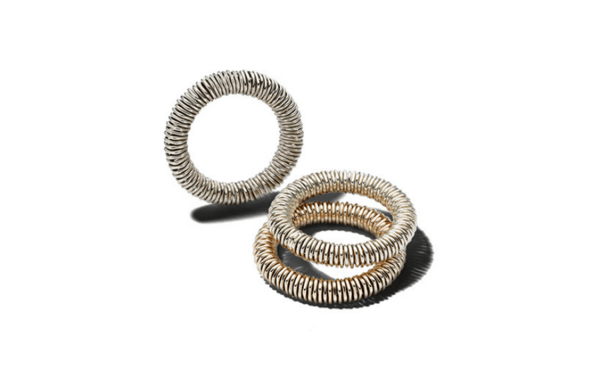 SGD330/~USD243
Friendships that have outlasted life's twists and turns are often filled with everlasting memories, lessons and inspirations. To signify the unbreakable bond that has withstood all these trials, this simple yet emblematic Twist ring makes the perfect matching gift for you and your most reliable life ally.
Forevermark Endlea Ring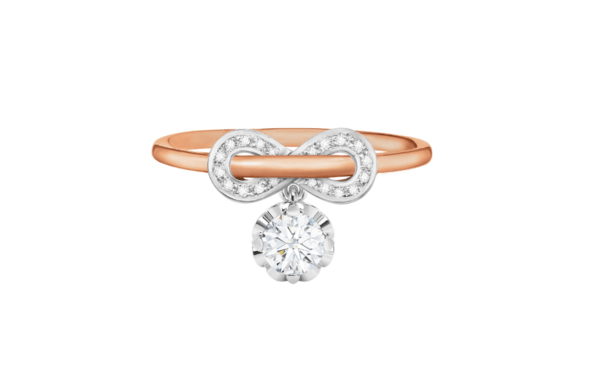 Price unavailable
They say diamonds are forever, and the same rings true for relationships built on trust and togetherness. Coming from the Lee Hwa Valentine's Day Collection, this gorgeous piece is adorned with an infinity symbol lined with world-renowned Forevermark diamonds that are rare, beautiful and responsibly sourced, just like most outstanding friendships.
Passion Hearts Duet White & Rose Gold Ring
Price unavailable
Two bands of different materials forged into one, this ring mirrors the most unexpected yet remarkable camaraderie. Erasing the old rule that jewellery, when worn, should be uniform in colour, this band from Lee Hwa Jewellery's Valentine's Day collection is perfect for companionships that click perfectly despite seemingly being made of personalities that are extreme opposites.
APM Monaco A19210M Ring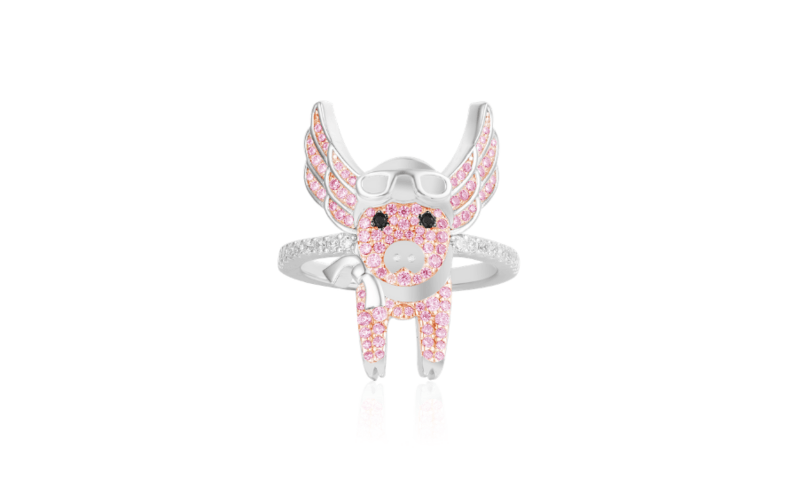 SGD211/USD160

Finding a person that clicks with you and your personality just right is an amazing feeling. Whether or not you believe in luck, this Year of the Pig-inspired band makes a great gift to let your friend know that you are grateful to have stumbled into their life. Plus, putting aside the whole Chinese zodiac idea behind the design (if you're not a believer), can you or your friend really say no to the ring's irresistibly cute aesthetic?
Freestyle Triangle Ring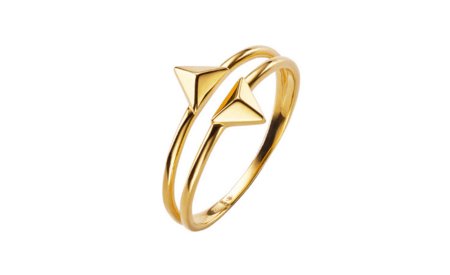 SGD250/~USD184
Growing apart is one of the biggest pains when it comes to friendships. But this Freestyle Triangle Ring is a great symbol of turning things around and proving that distance in the best of friendships will just make the heart grow fonder. Separating in the middle with arrows facing opposite directions are truly symbolic for distance and time apart, but the gradual meeting into a single band at the back completes its simple yet illustrative design.
(Cover photo from: @arianagrande)
P.S. Have you seen our fashion flashbacks list based on Thank U, Next?