(cover photo from Beautybyrah)

December and January is the time of the year when everyone is jetting off to their winter holidays. Since flights are dehydrating for the skin, we've prepared a step-by-step in-flight skin care routine just for you!
Step off the plane looking rejuvenated with these 7 easy steps!
--------------------------
1. Remove all makeup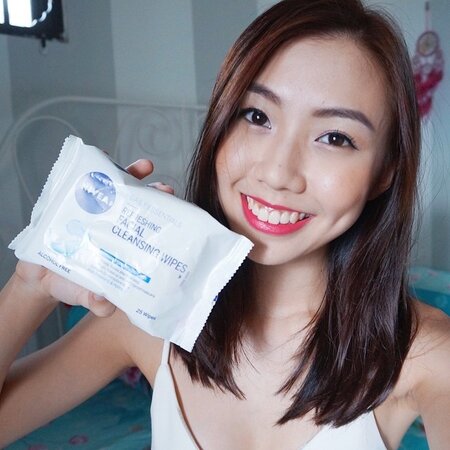 (photo from joycelynthiang)
Makeup clogs up your pores and dehydrates your skin even more, so remember to remove your makeup when you get on the plane! Don't need to worry about packing your makeup cleansers into TSA approved bottles anymore because there are many amazing cleansing cloths that does an equally good job.

Try the Nivea Refreshing Facial Cleansing Wipes or the Biore Makeup wipes.