(Cover photo from: TeawithMakeupMagic88)

Let's be real: whether you're a beginner in makeup or a full-fledged beauty addict or a makeup artist, drugstore makeup is something you will always love. These affordable brands prove that makeup can be cheap but still have amazing quality. Case in point: when an item from the drugstore is similar to, or an exact replica of, a well-loved high-end beauty product of yours, it feels like you've hit a goldmine, right?
Finding drugstore dupes for your favourite luxury purchases isn't only easy on your wallet and bank account but, because you'll be saving money, it also means you'll have more chances to buy makeup — which is a win-win situation, if you ask us.
So if you're looking to save more than splurge this year, or want more affordable options for your travel makeup kit, ahead we have the best drugstore dupes for eight of your favourite high-end beauty products.
--------------------------
Product: Benefit Gimme Brow
Dupe: Essence Make Me Brow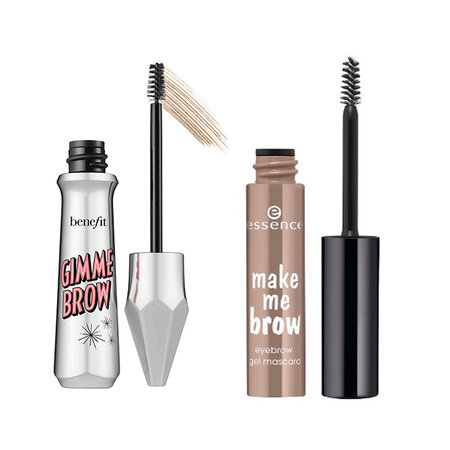 If you were to change the packaging of Essence's Make Me Brow to silver, it would immediately turn into Benefit's Gimme Brow, from the brush to the tones of the shades. The main difference between the two? Essence's version has more of a liquid texture, while Benefit's is mousse-like, ensuring that your brows stay in place longer. But seriously, even with the price gap between the two, you'll hardly notice a difference.
Product: NARS Audacious Lipstick in "Anna"
Dupe: Colourpop Lippie Stix in "Lumiere"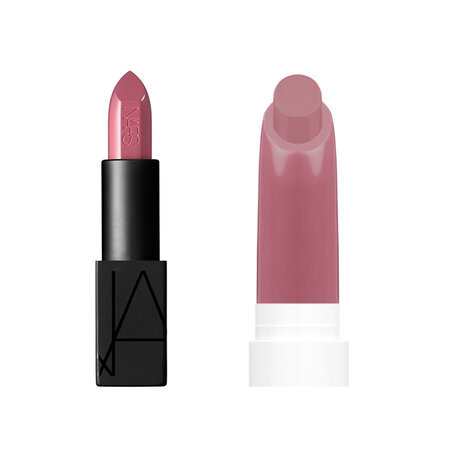 Everyone went crazy over Anna when the NARS Audacious Lipsticks first came out. But at a whopping USD32 per lippie, it's no wonder everyone started searching for a dupe. Luckily, Colourpop released Lumiere (in collaboration with KathleenLights) — a perfect dupe for the coveted Anna. Both have that same mauve colour, are long-wearing, and won't dry out your lips.
--------------------------
Product: Lancôme Cushion Blush Subtil
Dupe: L'Oreal Lucent Magique Cushion Glow Blush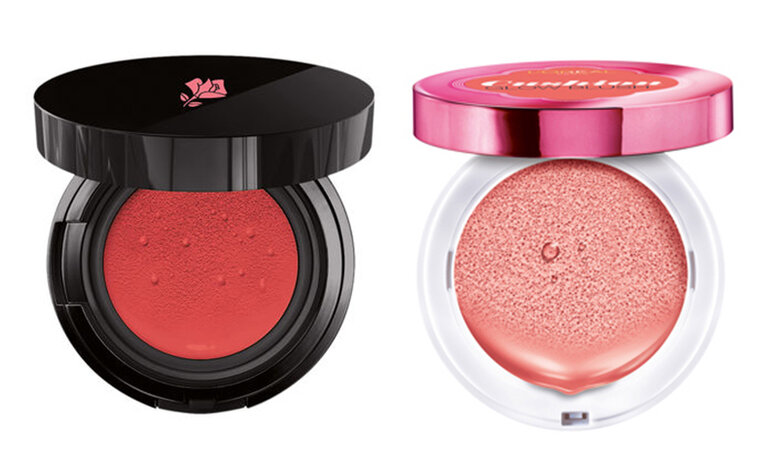 Yes, Lancôme has more blush shades than L'Oreal, but if you're just starting to get into the cushion blush game, L'Oreal's version is the best one to buy. Why? Just like its French counterpart, the Magique Cushion Glow Blush is also long-wearing, pigmented, and has a glowy finish. So we suggest you save yourself a ton of
moolah
and get the more affordable version.
Dupe: Real Techniques Miracle Complexion Sponge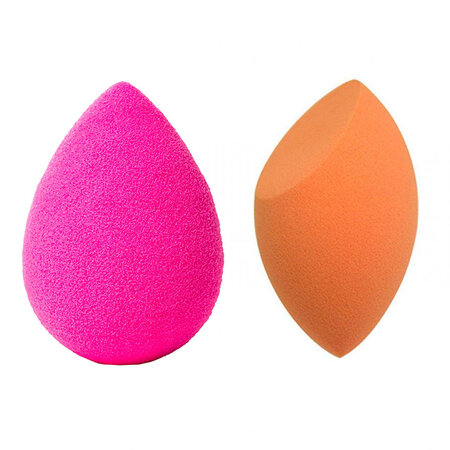 Ever since the beautyblender came out and dominated the makeup bags of people everywhere, dozens of brands have tried to match its soft, fluffy texture and ability to blend all types of liquid products. But the only one successful was Real Techniques. It works just as well, but it's also equipped with a flat side, so if you want a higher coverage from your product, you can easily do that using their sponge.
--------------------------
Product: MAC Pro Longwear Paint Pot
Dupe: Maybelline 24Hr Color Tattoo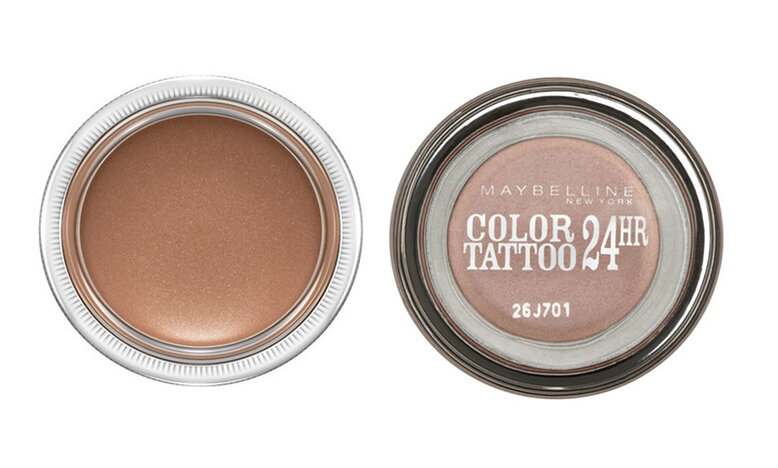 Maybelline Color Tattoos may crease just a tad bit faster than MAC's Paint Pots, but rest assured, all your favourite Paint Pot shades have a near-perfect dupe in Maybelline's line. And they're just as creamy and pigmented as the original one, so now you can buy more shades.
Product: BECCA Backlight Priming Filter
Dupe: Revlon PhotoReady Perfecting Primer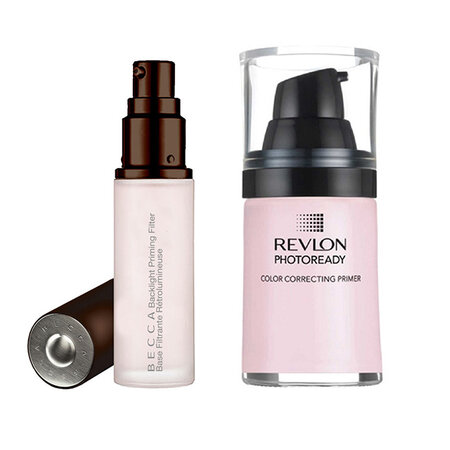 No need to spend a ton of cash to get that radiant glow because Revlon's Perfecting Primer is the exact same thing as BECCA's Backlight Priming Filter. Both blur imperfections and act as an instant filter. However, just use a light hand when using Revlon's Perfecting Primer as it has chunkier glitter particles unlike BECCA's fine ones.
--------------------------
Product: Stila Stay-All-Day Waterproof Liquid Eye Liner
Dupe: Maybelline Eyestudio Hypersharp Liner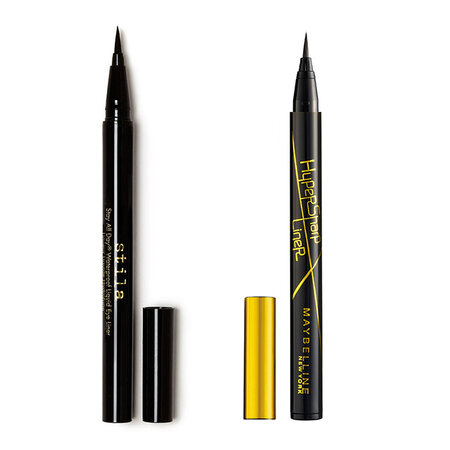 This cult-fave eyeliner just got duped by another famous product: Maybelline's Hypersharp Liner. While Stila has a felt tip and Maybelline is equipped with a brush tip, both contain jet black and waterproof formulas that are easy to use. However, Maybelline's finish is glossier than Stila's, so at the end of the day, it's all down to your preferences.
Product: NARS Orgasm Blush
Dupe: Sleek Rose Gold Blush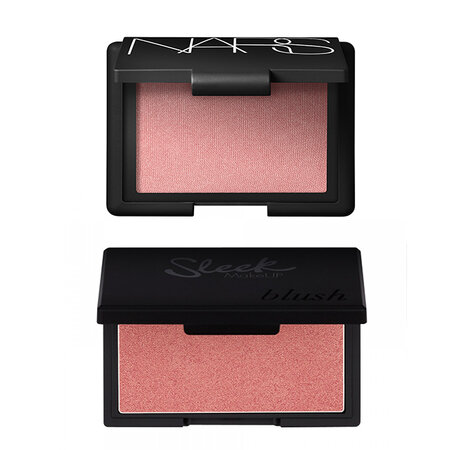 Just about everyone loves NARS Orgasm and it's easy to understand why. Its peachy-pink colour and gold shimmers make a universally flattering flush shade. But when you want to pinch a few pennies, you can opt for Sleek's Rose Gold Blush. It's the exact same tone as Orgasm, but it just has chunkier shimmer particles, making it extra glowy. So if you're not ready to give up a lot of money for Orgasm, Rose Gold is the one for you.