Summer is the season for letting loose and getting close. And yes, that season is about to come to an end but
Clozette
was able to spend it in the best way possible through the much-awaited
Closeup Forever Summer
, a music festival that's all about being young, getting close, and staying fresh.
Our Clozette Ambassadors wouldn't dare miss a whole day, whole night of music and partying with international artists such as
Angus and Julia Stone
,
Eva Shaw
, and of course
Martin Garrix
! It was indeed a day full of good vibes we wish it lasted forever.
Here are 8 things that transpired last Saturday at the SM MOA Concert Grounds in The Philippines.
--------------------------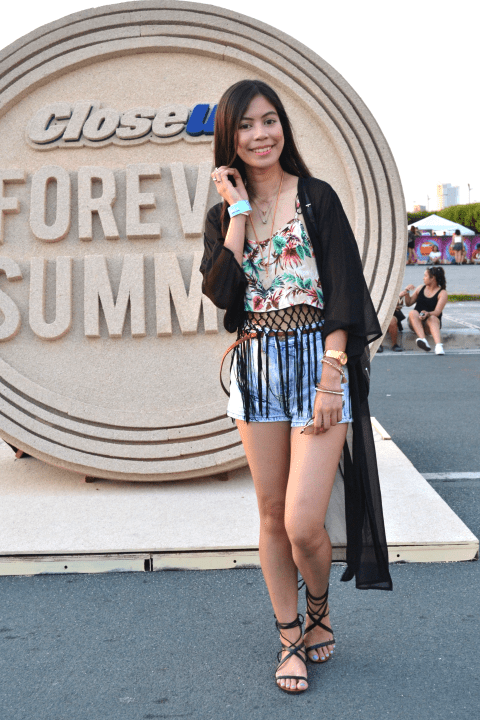 There were numerous coachella-esque OOTDs that day including this look from Clozette Ambassador
Tina Cruz
! She looked stunning in the floral cropped top , sheer kimono, and yes--fringe!
--------------------------

Random Picnic Sessions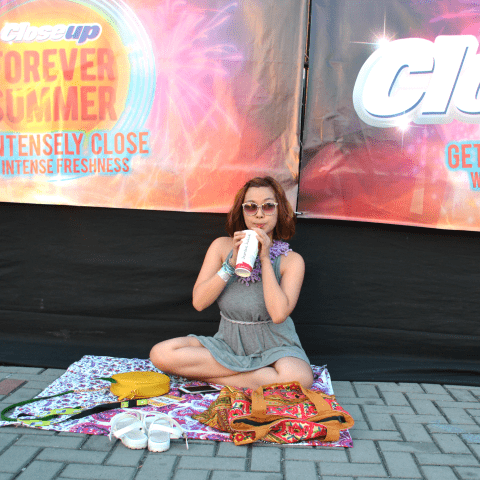 We couldn't help but adore Lexie Puzon's outfit and place (literally) at the concert grounds. She basically had a random picnic, with lovely indie acts from local artists playing in the background,
New Clozette Friends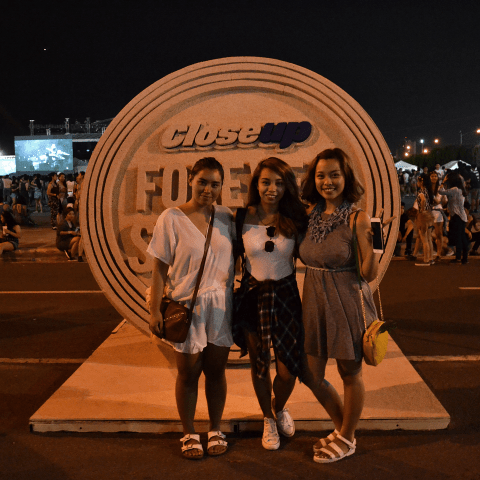 When you're at a crowd-sourced music festival you'd bump into people you haven't seen in a long time and even meet new people! It wasn't hard to find something to do as there were booths where you could make your own psychedelic tie-dye shirt, create flower crowns, and have a go at the photobooth.
--------------------------

Glow-in-the-dark Cotton Candy Eats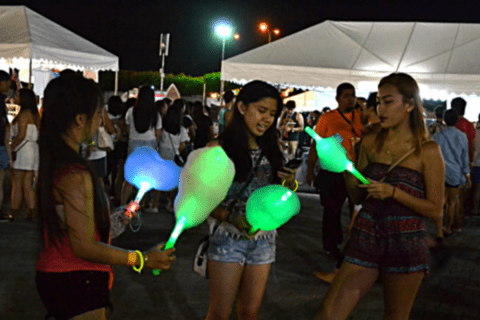 The best cotton candy ever was at Closeup Forever Summer! They were fluffy, tasted great, and they glowed at night! No wonder everyone was lining up just to get one.
Live Art Installations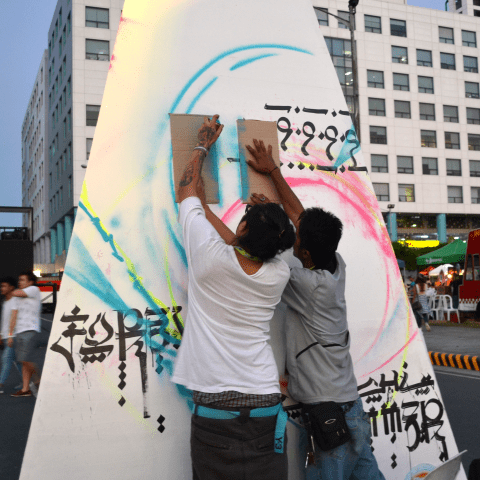 During the day, artists painted this installation with spray paint and placed a projector in front of it at night for it to glow in different colours. It was definitely a treat to see whenever we passed by that area.
--------------------------

Dancing with a Hyped-up Crowd

The EDM crowd is group of people who knew how to party hard. They're carefree, upbeat, and can certainly dance to any beat in liberty.
EDM Party with Martin Garrix

Of course, the star of the night, was DJ Martin Garrix, a spinner known for "Animals", "Don't Look Down" and "Error 404". He gave us a night to remember and pumped up the crowd with his sick beats!
--------------------------

What was your favourite moment of the night? Let us know in the comments below!