(cover photo from CelineChiam)

Singapore's 50th Birthday is a few days away and we're all psyched for the celebration in Clozette's hometown of Singapore. So in honour of this momentous occasion and the nation's colours, we've put together a list of all things red and white.
So get into that patriotic SG50 spirit and stand-up for Singapore by incorporating red and white in your homes, outfits, and even your hair and makeup!
--------------------------
Beauty Box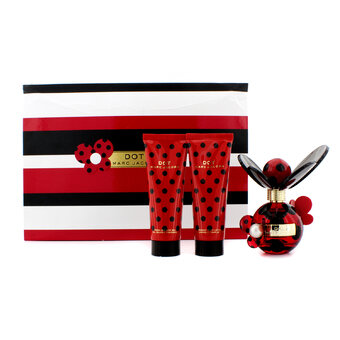 Marc Jacobs
has something unique and fun to offer with their Dot Coffret set containing a perfume spray, lotion, and shower gel. The box and packaging is in red, white, and black and the whimsical design of the perfume bottle is something you'd go gaga for!