(cover photo from loveforskincare)

If you ask me how much money I've spent on makeup, I wouldn't be able to tell you because it's ridiculous. I've bought countless foundations, lipsticks, eyebrow products, blushes, and mascaras especially.
But you wouldn't be able to tell just by looking at my beauty collection because it's all compressed into 3 average-sized makeup bags. My secret? I declutter – throw away, get rid of, donate, give to a friend – my products on a regular basis.
I'm into the "minimalist" kind of life so whenever I feel like my collection is starting to overflow, I quickly put all my products together and figure out which to let go and which to keep.
If you're a fellow beauty addict and you know the feeling of your makeup products taking up too much space in your room (and life), then keep reading below for my tips on how to declutter your makeup stash!
--------------------------
Put all your products in one giant pile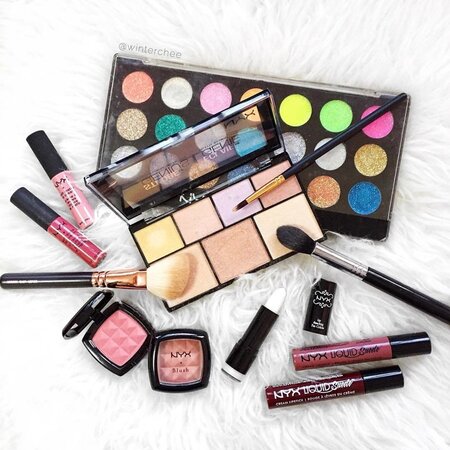 (photo from winterchee)
It always helps to see all your products mixed together because you can actually discover if you have doubles of anything or dupes. If you want to organise them by category, go ahead! We all have different styles when it comes to creating a pile of products. So once you've already put your entire beauty collection in that pile, get ready to do a little bit of investigating.