(cover photo from PhyliciaMarie)
Heavy-duty moisturiser and sunscreen for face and body are the order of the day. Sure, you'll be surrounded by water, most likely in a humid climate. However, keep in mind that it's salt water, which can have a harsh drying effect on skin. Baking in the sun will also cause even the plumpest skin to dry out, given enough time.

Make-up like foundation and lipstick is, of course, pointless in the water; but if you absolutely must have something on your face, go for waterproof mascara that will not flake or crumble off (and get into your eyes). Trust me; this is not something you want to be dealing with when you're 20 metres under the sea!
Your hair can also be damaged by continuous exposure to salt water, so keep your tresses insulated by working some argan oil through your hair before you explore the coral reefs. Bonus: argan oil is great for hydrating skin too!
Aftercare is also important, so moisturise with aloe vera gel or a post-sun moisturiser once you've finished frolicking in the water for the day. Don't neglect your glossy locks if you want to keep them that way – rinse the salt water out of your hair as soon as possible.
To inspire your next beach escapade, here is our list of must-bring beauty items to the beach:
--------------------------

Bobbi Brown No Smudge Mascara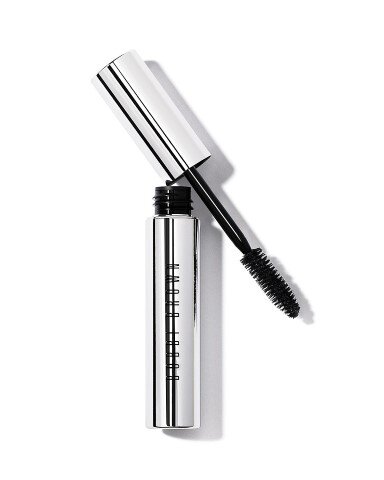 This crowd-pleaser stays intact after swimming and strenuous workouts (read: lots of perspiration). It also doesn't clump, smudge or flake.