Editor's Note: We sent our ClozetteINSIDER Contributor, Resa Peralta, to the recent #CreamSilkTransformations event held at the World Trade Center Tent in The Philippines. Here's her Insider experience at Creamsilk's latest campaign launch, aimed at empowering the modern Filipina!

--------------------------
It was such a privilege to attend the recent #CreamSilkTransformations event as they showcased the Modern Filipina beauty that goes beyond limitless opportunities. There were hundreds of guests from fashion and beauty professionals, bloggers, and media—all gathered for one goal to empower, inspire, and influence every woman to be their very best and experience a transformation from within.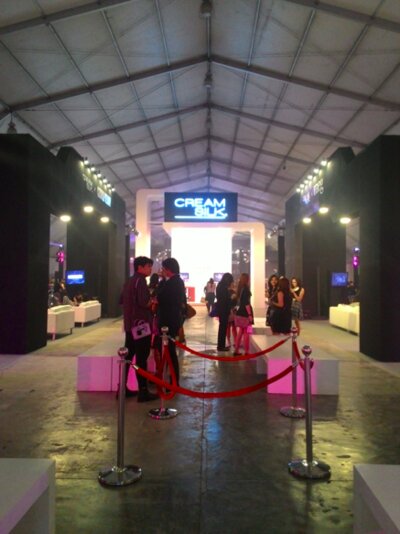 The event had a lot of fun-filled activities focusing on beauty, fashion, and of course hair care tips. These were showcased in every workshop done by the industry leaders. There were also free hair make overs, free photoshoots from professional photographers, awesome food, cocktails, and freebies from Cream Silk.
One of the most memorable things that happened to me during the event was being asked to be a model at the Metro Magazine Workshop with the professional photographer, Sara Black.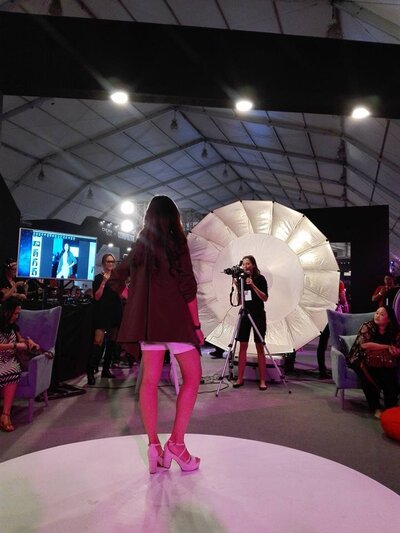 I will never forget this amazing time in my life. This may seem like nothing, but for me it was a transformative moment as I've always been struggling when it comes to confidence. Years ago, I could never imagine myself standing in front of so many people because I was afraid that everyone would judge me because of how I look or how weak they perceive me to be. But there I was, courageously and fearlessly standing in front of many people, a living testimony for every woman who struggles with their self confidence! You can be confidently beautiful by believing in yourself and knowing that you are a woman of worth.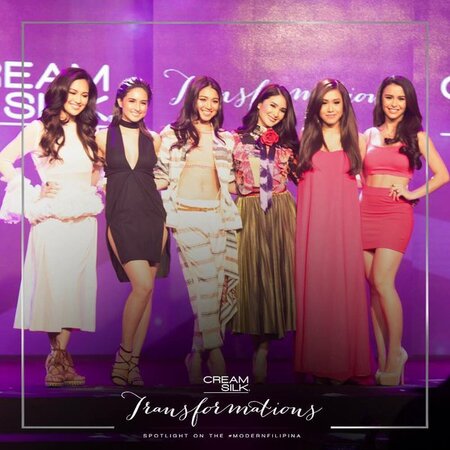 (photo from CreamSilk Philippines)
The main highlight of the event was the unveiling of the new Cream Silk #ModernFilipinas ambassadors. I witnessed a live cover photo shoot done by the top industry leaders with these beautiful Modern Filipinas: Julie Anne San Jose for Meg Magazine, Coleen Garcia for Preview, Nadine Lustre for Metro Magazine, Heart Evangelista for Mega Magazine, Rachelle Anne Go for Yes! Magazine, and Yassi Pressman for Cosmopolitan.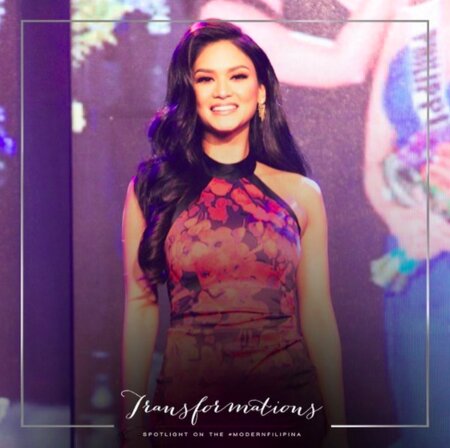 (photo from CreamSilk Philippines)
Miss Universe Pia Alonzo Wurtzbach
also made her first public appearance in the Philippines since winning the crown. Pia is such an inspiration and a wonderful example for all women out there who may feel weak or hopeless on their dreams or on themselves. Truly she is the epitome of the Modern Filipina beauty as she encouraged everyone to not give up on their dreams, with the hopes that her experience in the world stage can truly become an inspirational message to every Modern Filipina that aspires to be the best and to be beyond beautiful.
--------------------------
Want to know more about Resa? Follow her here!