We all love a good makeover story. In this season of How Do I Look Asia, you're not just going to get one, you'll enjoy watching eight! From a couple who needs some serious style upgrade to someone who has Koumpounophobia or fear of buttons, this season's roster of fashion victims is definitely interesting, to say the least.
We know you're already curious, so let's get to know them.
Maureen, 25 (Indonesia)
"Match my brains to my beauty"



Maureen is a smart and talented lady who graduated with a medical degree. Despite her impressive qualifications she often fails at job interviews. Employers have remarked that she "just doesn't look right" for the job. Maureen acknowledges that her fashion choices may play a big factor in hurting her chances of scoring a job. We can't wait to see how Maureen's style will be transformed. With a great sense of style matched with a sharp brain, we're sure that she'll be unstoppable.
Ticta, 27 (Indonesia)
"Wild at heart"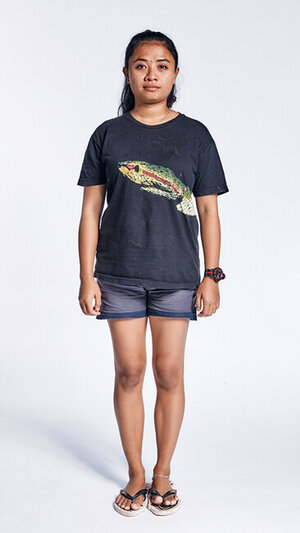 Ticta works in the Indonesian jungles as a veterinarian. She works with orangutans, tigers among others; in short, she's literally living the wild life. But just because she spends her working days in khakis doesn't mean that she doesn't wear fashionable clothes after work. She had recently given birth to a beautiful baby boy. She loves her son but her postpartum body not so much. Now, she says she can't wear the cute and sexy clothes she likes and that she has lost some zest in paying attention to her appearance. That's why she nominated herself to be a victim, hoping to prove that she can bring back the feisty, fun-loving woman that she is through style.