We all love a good makeover story. In this season of How Do I Look Asia, you're not just going to get one, you'll enjoy watching eight! From a couple who needs some serious style upgrade to someone who has Koumpounophobia or fear of buttons, this season's roster of fashion victims is definitely interesting, to say the least.
We know you're already curious, so let's get to know them.
Maureen, 25 (Indonesia)
"Match my brains to my beauty"



Maureen is a smart and talented lady who graduated with a medical degree. Despite her impressive qualifications she often fails at job interviews. Employers have remarked that she "just doesn't look right" for the job. Maureen acknowledges that her fashion choices may play a big factor in hurting her chances of scoring a job. We can't wait to see how Maureen's style will be transformed. With a great sense of style matched with a sharp brain, we're sure that she'll be unstoppable.
Ticta, 27 (Indonesia)
"Wild at heart"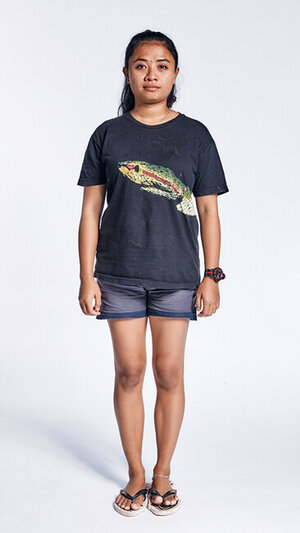 Ticta works in the Indonesian jungles as a veterinarian. She works with orangutans, tigers among others; in short, she's literally living the wild life. But just because she spends her working days in khakis doesn't mean that she doesn't wear fashionable clothes after work. She had recently given birth to a beautiful baby boy. She loves her son but her postpartum body not so much. Now, she says she can't wear the cute and sexy clothes she likes and that she has lost some zest in paying attention to her appearance. That's why she nominated herself to be a victim, hoping to prove that she can bring back the feisty, fun-loving woman that she is through style.

Duong, 23 (Vietnam)
"Beauty and the geek"




Duong has had NBSB (no boyfriend since birth). Whenever guys talk to her, it's to ask about her more stylish friends. According to her friends, she just needs to look in the mirror to understand why she gets overlooked all the time. She's had enough heartbreaks, so she's calling for help to up her fashion game. We're ready to see this geek can become a beauty. Watch out, world!
Niessa, 23 (Malaysia)
"This is a man's world"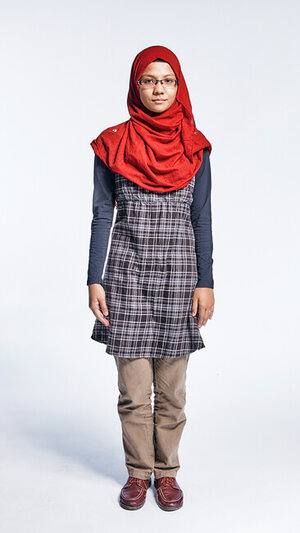 Niessa studies maritime engineering, where most of her peers are boys. In a male-dominated college, any girl who'd make an effort to step up her style might get sneered at and judged. In fear of being ostracised, Niessa would dress up in frumpy clothing to blend in. Overcoming the fear of judgement and owning her femininity is Niessa's goal in joining this season. Let's see how the makeover turns out.

Rita & Timothy, 28 & 29 (Malaysia)
"I don't want to marry my auntie"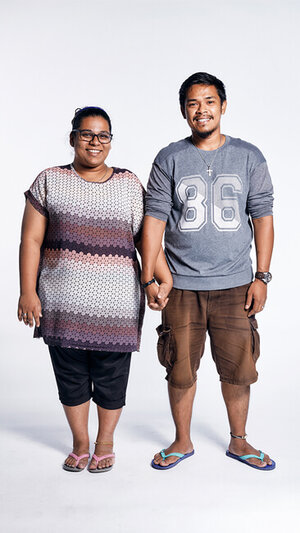 After being together for a decade, Rita and Timothy are finally tying the knot. Even though they love each other just the way they are, they both agree that it doesn't hurt to make some effort to look stylish. Timothy claims that Rita dresses like an auntie even though she's only 28, and Rita wants Timothy to wear something different from his old shorts.
Yen, 32 (Taiwan)
"Cute as a button… but don't show me one."




Yen adores all things cute, so much so that she can't bear the thought of not wearing anything Mickey Mouse- or Disney-related. To add to her fashion limitations, she has Koumpounophobia or the fear of buttons. Her friends have tried to help her grow out of her fashion fixations to no avail. Maybe when the season ends, we'll get to see a more grown-up version to Yen (in addition to her overcoming her phobia).


Stephanie, 42 (Singapore)
"A new lease on life"




After surviving tuberculosis, Stephanie saw a significant change in her body shape and size. When she left the ICU she was mostly skin and bones after losing 16 kilograms. Stephanie believes that she's been given a second chance at life but now she's forgotten how to live. Watch as she begins her new life with a fabulous wardrobe to boot.
Kimi Lim, 28 (Philippines)
"Proud to be ugly"




Kimi has über fashionable parents but she has her own eccentric sense of style. She's taken a liking to cosplaying and always dresses in bizarre outfits even outside comic conventions. Her go-to outfit is her high-school skirt paired with a frumpy shirt. For her, the uglier the better. Her family and friends support her individuality, but are also desperate for her to try something other than her over-the-top fashion picks.
Catch HDILA season 3 on DIVA TV.
Singapore: CH 303 (SingtelTV), CH 513 (Starhub); Malaysia: CH 702 / 723 (Astro); Philippines: CH 37 (Skycable) / CH 69 (Cignal)