Elegance is all about being timeless, of channelling the aura of the iconic style of Audrey Hepburn, Kate Middleton, and Malaysian celebrities such as Lisa Surihani and Vivy Yusof.

These women know what it takes to live life with the grace and timeless style that has propelled them to be style icons. So we're giving you our guide on how to achieve classic elegance that will have you turning heads and inspiring others with your timeless, effortless style.
Here are 5 ways on how to achieve classic elegance:
--------------------------

#1: Have a Standout Iconic Style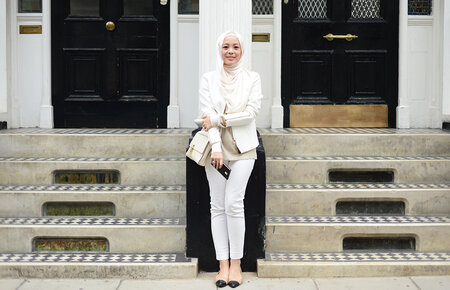 Vivy Yusof
To truly embody elegance, you have to reflect it in the way you dress. Opt for sleek lines, modest lengths, and classic cuts that gently flatter your silhouette.
--------------------------
#2: It's all in the way you carry yourself
Beyond just what you wear, classic elegance is all about how you carry yourself—going through life with the grace and sweetness towards everyone you meet. You should be soft and gentle in the way you move; and yet firm and steadfast in your conviction.