For years, Maison Kitsuné has managed to combine the fashion aesthetics of Paris and Tokyo, an innovator of 'East meets West'. Its fashion collections are known for reinventing classic pieces and mixing them with a bold range of colours, prints, and materials. And from fashion to beauty, it has begun to dip its toes into the beauty world by launching an exclusive collaboration with beauty giant Shu Uemura for this year's holiday collection!
And with all the gorgeous, festive colours in the line, it's definitely putting us in the holiday mood! So if you need a little holiday MOTD inspiration for Christmas Eve or New Year's Eve, or for any late night celebration you're attending, keep reading below to find out how you can recreate this bold holiday makeup look, using items from the
Maison Kitsuné for Shu Uemura
collection!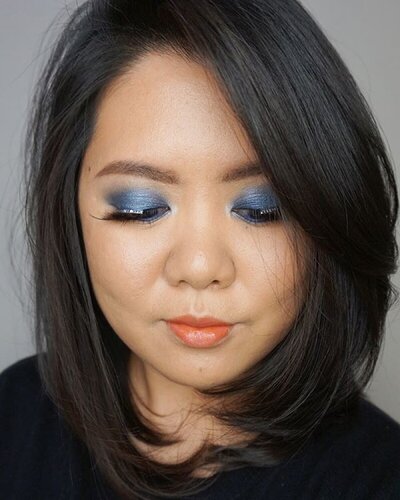 (photo from KireiMakeup)
--------------------------
Brows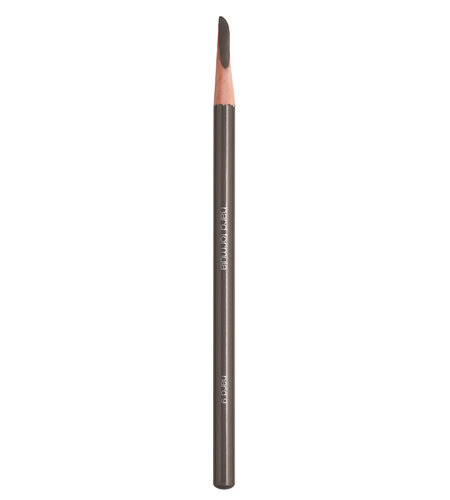 Known for their amazing brow pencils, start off the look by defining your eyebrows with the
Hard Formula Seal Brown 02
brow pencil in light, hairlike strokes! This pencil is unlike any you will have ever used as it only releases its colour pigment when it gets in contact with the oils in your brow hairs! Its unique angled shape will guarantee you full, bushy brows every time!
Eyes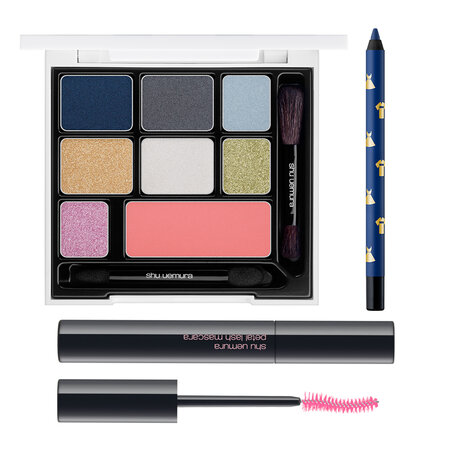 For the star of the show, take the light blue shade of the collection's
Indigo Eye and Cheek Palette
and apply it all over the lids for a wash of colour. Next, take the royal blue shade and brush it on your eye's crease, focusing on the outer 'V' of your eye. For extra definition, blend a little of the gray color on the outer edge for a more elongated look. Take the white shimmery shade and dust on the inner corners of your eyes for that wide awake look!
For a smokier, grungey look, take the
Play & Remix Drawing Pencil in M Indigo
and apply it all over you lower lashline. Finish off the eyes with coats and coats of the
Petal Lash Mascara
and you have a party-ready, gorgeous blue smokey eye!
Cheeks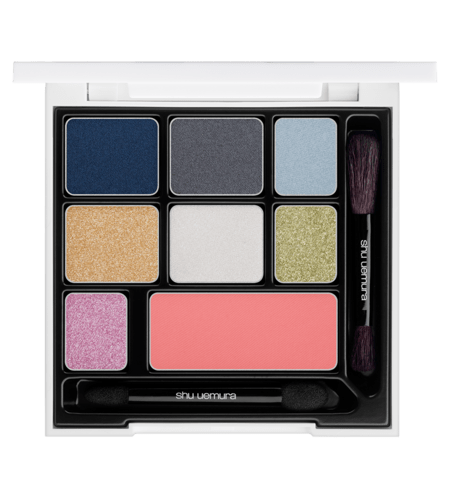 Since the eye is so bold, we wouldn't want the blush to overpower anything. So just take the peachy blush shade in the
Indigo Eye and Cheek Palette
and lightly dust it on the apples of your cheeks for a natural, glowy flush!
Lips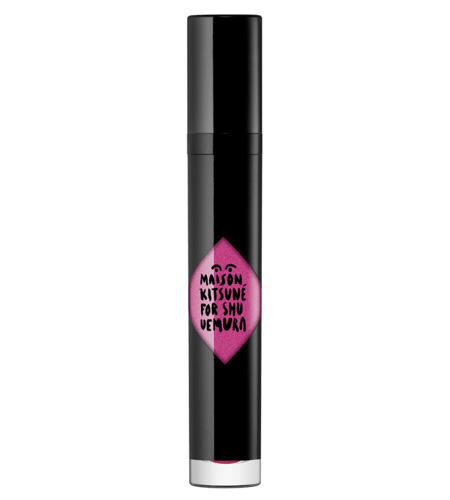 And for the lips, instead of going for a classic nude (which is a staple when it comes to smokey eyes), apply a very light wash of the
Laque Sparkler in Fleur Shine
for a beautiful tinted, glossy pink lip! Because it's so light, it won't look like it's contradicting the eyeshadow. If you feel that your lip colour is still too opaque or pink, just blot your lips and pat them with your finger tips after to really let the colour sink in and let it mesh with your lips' natural hue!
--------------------------
Which makeup product do you love from the Maison Kitsuné for Shu Uemura collection? Let us know in the comments below!