It's every Descendants of the Sun fan's dream come true — Song Hye Kyo (Kang Mo Yeon) and Song Joong Ki (Yoo Shi Jin) have confirmed that they are getting married!
Fans speculated that the two started dating after partnering up for the KBS drama. They were spotted spending time together in Bali, China, and even New York. But on various occasions, these claims were denied by both their agencies.
This is why fans of their on-screen pairing were surprised when their agencies finally confirmed on 5 July that they are, in fact, getting hitched in October. The stars also addressed their supporters respectively during the same day, affirming the news.
So to celebrate this momentous occasion, we've selected some of the reel — and now real — life couple's best moments on the show that started it all.

Their first meeting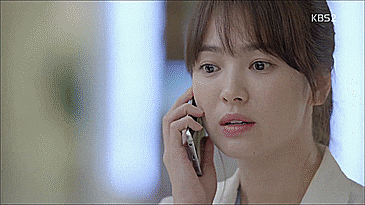 Who can forget that fated meeting that started it all? When the breezy Captain Yoo met the beautiful but feisty Doctor Kang, it may have gone the cliché hate-turned-love route, but we're still here for it because of their undeniable chemistry! P.S. Who can forget that smooth phone-stealing scene? *Swoons*
That heartbreaking duty-over-love arc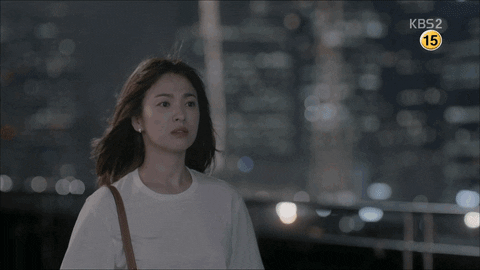 Remember the conflicting feelings you felt during those scenes where Shi Jin needed to bail out on dates and even turn away from Mo Yeon to go and serve his country? Just look at those heart-wrenching looks!
Those noteworthy kisses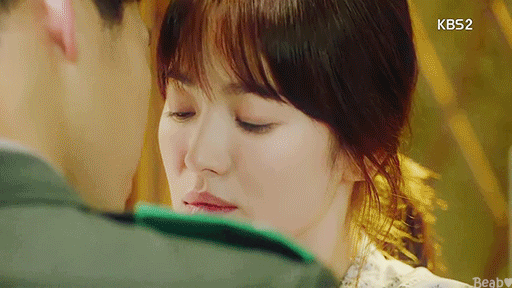 These two took 'love is a battlefield' literally with their on-off relationship. But when they did take it full-swing with those kisses, we can't help but feel the butterflies in our stomachs ourselves!
The iconic shoelace scene
Even when things went awkward between them after the confusion of whether or not they should be together due to their 'war zone' circumstances, Shi Jin and Mo Yeon just couldn't stop letting their feelings speak for themselves — no wonder why this moment became an iconic still from the series. This scene was so intimate yet subtle, and who would've thought that helping her with her shoelaces would eventually lead them to tie the knot IRL!

Best wishes to Song Hye Kyo and Song Jong Ki!
(Cover photo from: dramafever.com)
Get your oppa to notice you, too, with these beauty products your favourite K-drama characters are wearing.