If you are pretty zen about life – including your fashion choices – Ying The Label Spring/Summer 2016 collection is for you. Composed of simple dresses, flowy skirts, and intricate pleats set on simple yet gorgeous fabric, the first thing that comes to mind upon seeing her collection at the recent Digital Fashion Week is its understated elegance.
So to get the story behind the inspiration of her Spring/Summer 2016 collection, we got chatting with
Ying
, the Founder and Designer of Ying the Label, after the show.
--------------------------
First of all, congrats on the lovely collection. We noted that the fabrics of your pieces are really pretty, are they sourced locally or overseas or did you especially create them for the collection?

I designed all my fabrics. So for this particular collection, like in the video, I painted them, then print them digitally. You will never see a similar fabric anywhere else again.

What was your inspiration for the Spring/Summer 2016 collection?
It was about individuality. I was inspired by how everyone is so different, but the amazing thing that we started off on a clean slate, and as we grow, we throw colours on it, forming an individual character, that is distinctive and unique.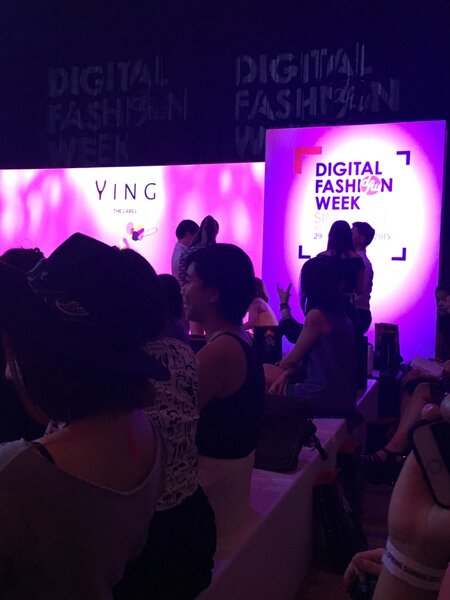 We can only imagine the preparation behind your show. How did you prepare for the whole experience?
Well the prep work is a lot!!! From the designing of the print, to the painting, to the sketching of the entire collection, then sample making, fitting models, and the production of course.
--------------------------
To get a peek at our favourite pieces from her collection, click here to read our front row feature on her recent show at Digital Fashion Week!
Want to know more about Sarah? Follow her here!