It's easy to find yourself intimidated at the presence of
Georgina Wilson
. Not only is she successful in the industry as a model, endorser, and TV host--most notably her latest role as the host of Asia's Next Top Model (Cycle 3)--but she also prides herself as an achiever, earning a degree in Accounting and Finance from the University of Sydney.
With her mix of business acumen, that prized entrepreneurial spirit, and the face and personality that has represented over 50 brands in the last decade, it was only natural for her to eventually step into the role of a businesswoman--building a notable eyewear brand that makes stylish fashion affordable to everyone.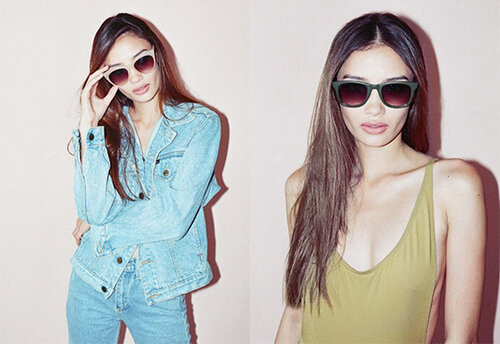 Together with fashion designers Eric Dee Jr, Bea Soriano and Martine Cajucom,
Sunnies Studios
was founded in 2013 in Manila, Philippines. It's an eyewear brand that houses unisex sunglasses and specs to provide on-trend and vintage-inspired frames, offering collections that are inspired by popular styles from each decade.
We recently got a chance to have a chat with Georgina Wilson at the launch of Sunnies Studios in Singapore--an exclusive collaboration with
ZALORA
. Lounging at the pool deck of Hotel Jen Orchard Gateway, Georgina shared more about her brand and a few of her go-to fashion and beauty tricks to share with our community.
--------------------------
You're already a model, host, and a global endorser, what inspired you to become an entrepreneur?
Before I was all those things, I was an aspiring businesswoman. That side of me has always been itching to come out. Whenever I worked on a campaign with a brand, I would get so involved--I would want to know all the numbers, why it's working, and be involved in the business side of things. And now I wanted to really take things into my own hands. I have a vision and I really want to make sure that things happened. I didn't think I was going to be an entrepreneur per se but I always knew I would be in something to do with the growth of businesses.

We love how Sunnies effortlessly embodies so many different personalities and styles. How would you define Sunnies in 3 words for those new to the brand and its wide range of styles?
Sunnies is "your new bestfriend."
Sunnies is such a well-established brand in the Philippines and loved by almost everyone--so we were thrilled watching the brand expand through the region. What made you expand to Singapore next?
I think it's a natural progression for any brand. And especially since when I was shooting for
ANTM
and living in Singapore, I would share my Sunnies with everyone I was working with and they were like "we have nothing like this here!" Sunnies is really special because it puts together 3 things that really work--it's aspirational, affordable, and it's stylish. For that price point, no one is really doing that. To be honest, no one is doing what we're doing at any price point and that translates universally--asia first and then internationally. So it was just a natural progress and not just in Singapore--but regionally.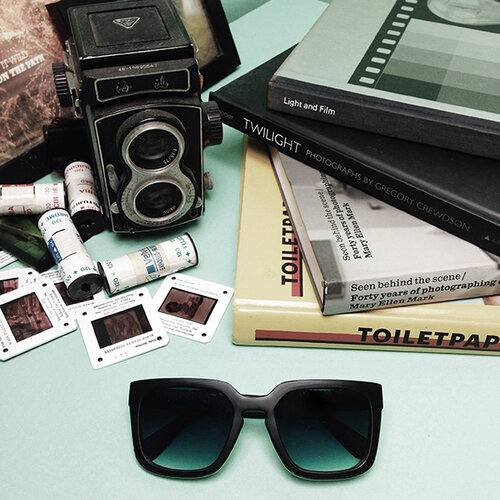 If you were to name 5 favourite styles from the brand, which would they be?
It's so hard because we change our styles so often. We introduce new styles every two weeks and at any given time there are 150 pairs of Sunnies. So to pick one is really hard! Right now it's a pair called the Nikka or the Sullivan. But if you had to asked me 2 weeks ago it would have been different.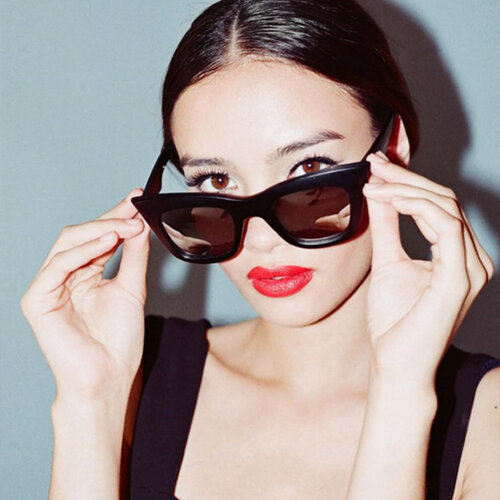 Now that Sunnies Studios is in Singapore, what can we look forward to next – do you have plans to expand to other countries as well or maybe create a unique style specific to the Singapore market?
I find it really funny that when you launch something new, everyone is always asking what's next. Usually when something has just launched, you need a day to just breathe and make sure everything is on track. Obviously, I would like to ship to a lot more places. And if and when one people from Singapore and around the region love the product, what stops people from the States from loving it? I would love to be associated with a lot more fashion brands in the US and it would be really cool to expand internationally.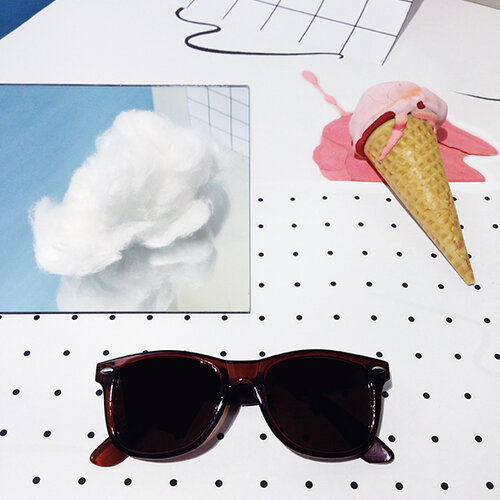 Now let's move on to a quick chat on your fashion and beauty. After all, you're constantly on best-dressed lists. So how do you choose your outfits? Any tips for budding fashionistas out there?
I don't take it too seriously. I am always drawn to the same silhouettes, and I constantly like and buy the same stuff. But I'm also very experimental, I don't like boxing myself into anything and I don't like overly preparing. When you love something, you can never really take your mind off it. I'm always browsing new collections and what I'd like to wear. I think the things to remember are to do what works for you, have an innate sense of style--not copying whatever your friend is doing--and lastly, have fun with it!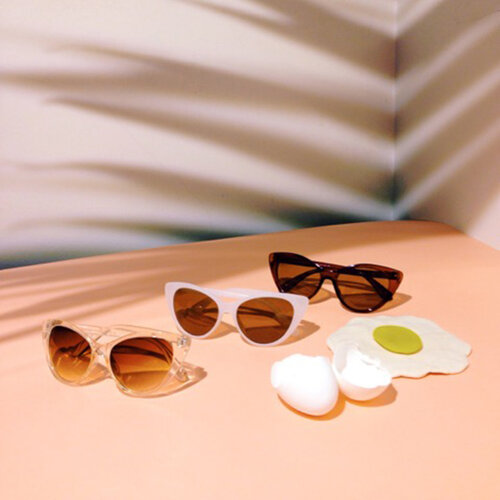 We're sure you're a busy woman--so when you're running late or rushing to various appointments and meetings, what's your go-to makeup look?
I'm always rushing. I really do need to work on my five-minute makeup look, because when I'm rushing I just don't wear any makeup. If I'm rushing to a shoot, I don't use any makeup anyway. But if it's a normal day, I usually let my skin breathe, I don't like wearing makeup everyday. If I had to, I'd throw on a pair of Sunnies and some lipstick.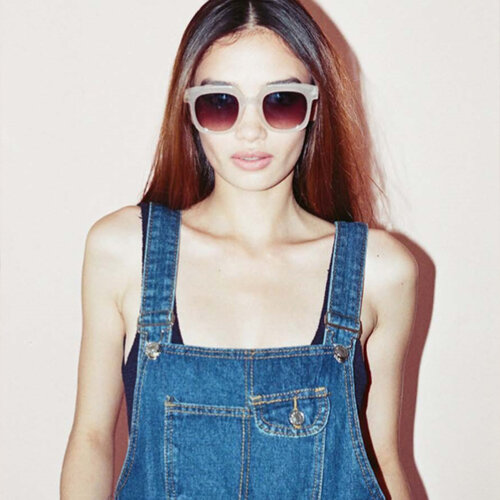 Lastly--is there a beauty bad habit you would like to break?
So many! I am lazy, and there are days when the last thing I want to do is take my makeup off. So now I have a foolproof arrangement right next to my bed: makeup wipes, oils--everything to just get it off because it's a sure-fire way to age ungracefully. If sunblock becomes too difficult during the day, I just skip it. I definitely need to take more preventive measures.

Excited to get your hands on Sunnies? Over 50 styles of Sunnies Studios in now available on ZALORA, with prices ranging from SGD $17.90 to $29.90.