Editor's Note: For June's last feature as our Ambassador Insider, she shares the story of how she got started with Beauty Blogging and how she has continued to keep that beauty-writing passion alive through the years.

Read on to find out how she got her start!
--------------------------
It all began with a date…a very important one. I got asked out for dinner by my crush but I panicked. Being the rather tom-boyish character that I was, I knew absolute zilch about makeup (nor skincare for that matter). My meagre collection of makeup consisted of a ZA 2-way pressed powder compact and a LipIce lipbalm; and back then, skincare meant soap + water combo. I knew this moment of reckoning would be my undoing.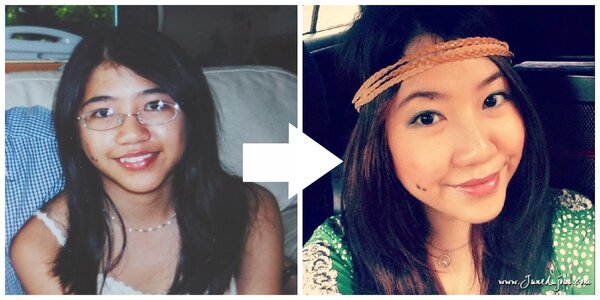 I was also at that age of blossoming adolescent puberty and I was in dire straits because I was facing a terrible breakout on that same week. Alas, just when all hope was about to be lost, my mother came into the picture and saved the day. I went to my date feeling like Cinderella when my Mom waved that magical mascara wand and got me looking and feeling beautiful for the date.
But all this got me thinking: like everything else in life, one needs to put in the same amount of effort to reap the rewards.